Stories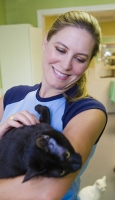 The Furkids story began with one homeless cat and her kittens and a driving passion to do the right thing. Sixteen years later, that story is still being told, one interaction at a time, every single day.
Share your Furkids story with us today!
The new Furkids Yearbook is a project to capture your side of the story, and to celebrate the individual and very personal successes that, together, we've helped to make possible. With your help, Furkids has saved tens of thousands of lives since our story began, both animals and even a few humans along the way. There are so many happy new beginnings that take place at Furkids' shelters and satellite adoption centers all around Metro Atlanta each and every day, and we'd love to hear about them from your perspective.
Submit your story for the Furkids Yearbook now by completing the form. Thank you for sharing!
Recent Stories