Where rescued animals, good humans and the great outdoors connect
A first-of-its-kind sanctuary located on 9.1 acres in Cumming, Georgia, Furkids Animal Rescue and Shelters is a unique destination shelter. A destination that's filled with purpose and where the community plays a leading role in its lifesaving efforts. Visitors come to Furkids to find new friends (animal and human), pet-related services, animal support, events, and most importantly, opportunities to volunteer and foster the hundreds of animals currently seeking a second chance at life.
The Vision
Furkids seeks support to expand our Headquarters into an innovative animal shelter and community center.
Furkids' long-term vision is to create unique lifesaving initiatives and deliver the most innovative medical care to save more homeless animals year after year. Furkids plans to consolidate shelter operations and open a state-of-the-art facility that will host the current cat shelter, a new medical building, and dog shelter.
Phase I of the Destination Furkids Master Plan allowed us to acquire the property, renovate the administration building, and create the Giaquinto Event Center—a special events venue for private parties and gatherings.
Phase II will enable Furkids to construct a new cat shelter and dog shelter on the property, the cornerstone buildings for our campus. A state-of-the-art medical building will be the last major addition to our campus and will be part of a future phase.
Statement of Need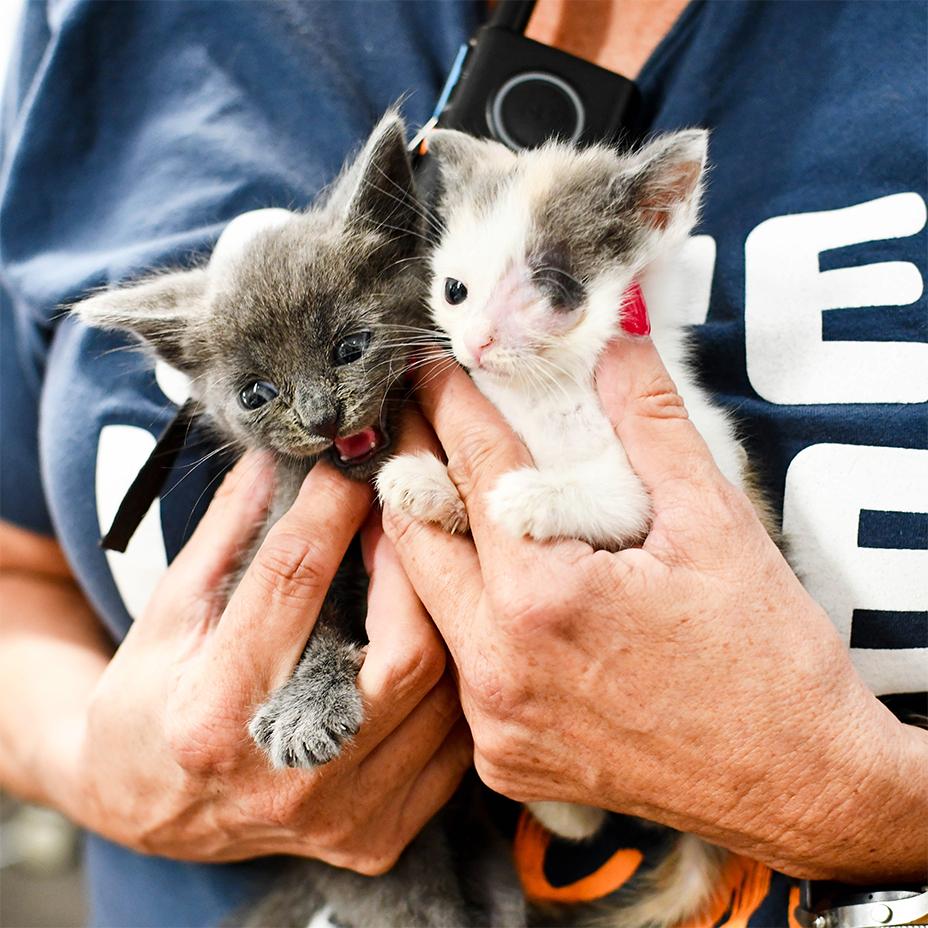 The painful truth is that more than half of all animals that enter Georgia municipal shelters won't leave those facilities alive.
This is where Furkids works tirelessly to make an impact—one of the few organizations that perform all of these lifesaving activities without a government contract or any municipal funding. It's solely with the help of grants, donations, volunteers, and sales from thrift stores that we are able to continue our important mission on behalf of animals in need.
According to Best Friends Animal Society's 2018-2020 statistics, only 59 out of 159 Georgia animal shelters have achieved no-kill status. That leaves 100 shelters that need urgent help. For 19 years, Furkids has been working to solve the problem of animals being euthanized in shelters because of lack of space, or because they're sick, injured, or scared.
Furkids is the safety net for these animals. Having state-of-the-art medical and housing facilities is critical to our lifesaving success. This is where Destination Furkids comes in.
Support Destination Furkids
The Furkids Story
It all began with one homeless cat, and today continues with thousands of pet rescues and adoptions, volunteer opportunities, meetings, and special events–all contributing to saving thousands of lives every year.
The Plan
Furkids will complete the destination with new buildings, including a cat shelter, a dog shelter, a veterinary clinic, a cafe and pet boutique, a pet cemetery and memorial garden, and a building for community events.
Naming Opportunities
It would be our privilege to promote your love of animals and help secure your legacy by naming a room, a program, or a feature of the new Furkids property after you or a loved one.