"Wrong Place, Wrong Time" Almost Cost 61 Lives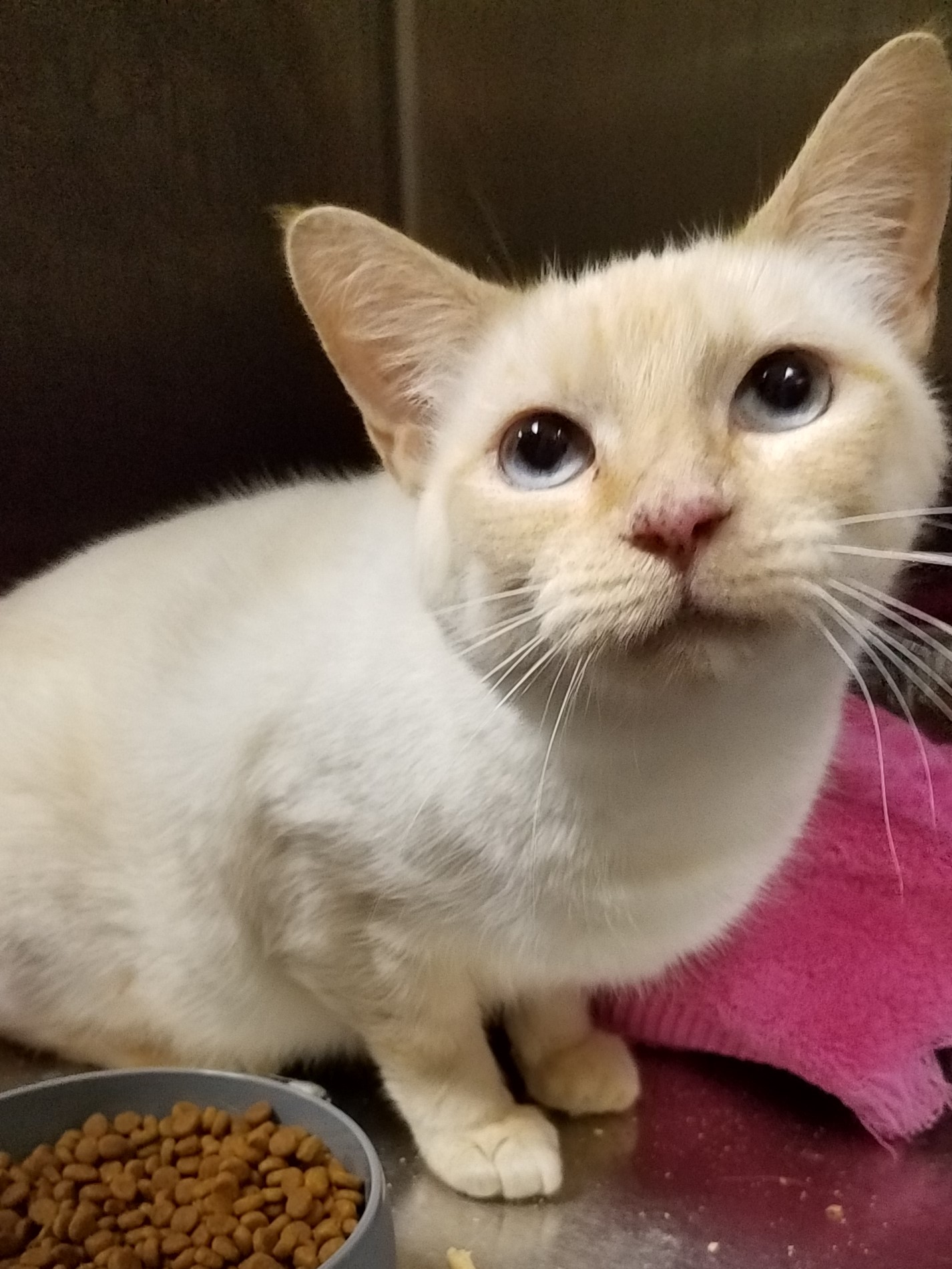 Yes, you read that right: sixty-one, including Cosette. This is a story about chance, empathy, compassion, survival, and ultimately, this is a story about you.
Summer is always a busy time at Furkids, as the shelter population swells with spring and summer litters and are compounded by owner surrenders during vacation travel season, but this summer made headlines.
In June, the entire feline population at Bartow County Animal Control was accidentally exposed to feline distemper. Potentially deadly and incredibly virulent, this diagnosis meant that every cat in the facility would require weeks of careful quarantine and medical care that was beyond the county facility's budget. Sixty-five cats were scheduled for euthanasia.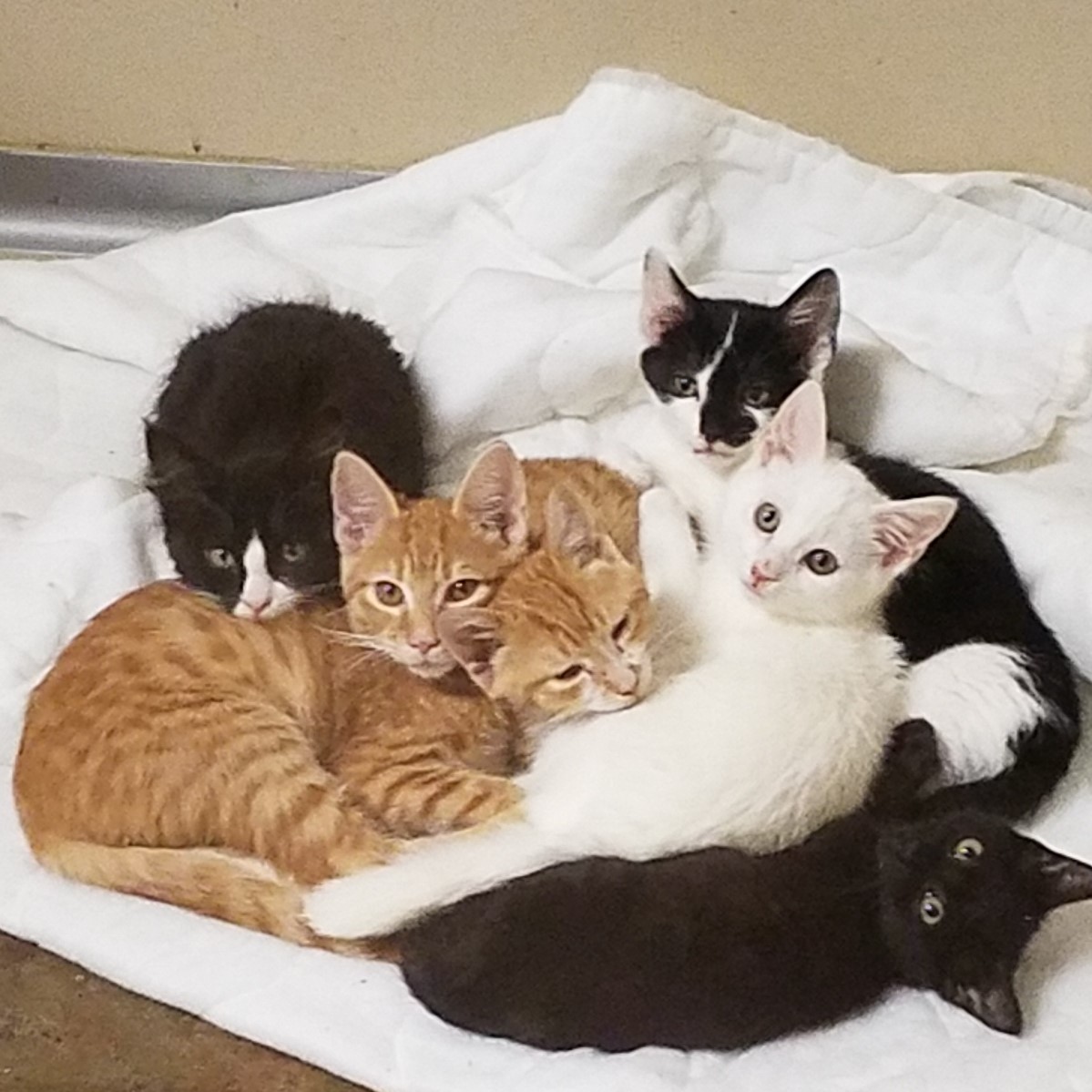 When Bartow County officials contacted Furkids for help, a rescue operation was launched and the cats were transferred and safely quarantined at Furkids' cat shelter in Doraville. For weeks, they've received all the love, care, nutrition, medicines, vetting and supplies that Furkids had to give.
Last year alone, Furkids rescued, vetted, housed, spayed/neutered, fostered, and adopted 4,527 pets. We've saved the lives of over 25,000 dogs and cats over the past 15 years, with some animals living out their lives in our shelters, loved and cared for by Furkids' staff and volunteers, but we can't do it without help.
This is where you come in. Every foster family, adoption, and donation to Furkids saves more lives. With your help, we'll be able to respond when the next crisis hits a vulnerable population of pets. With your help, animals in peril will have another chance to find a loving, furever home. With your help, they have life and a future.
This year marks our 15th anniversary of saving lives and to celebrate the many thousands of happy purrs and doggy grins we've helped make possible, we ask that any monetary donation you may be able to make contains the number FIVE: $15, $25, $500 or $5,000, every dollar buys a longer, better life for a pet in the metro Atlanta area.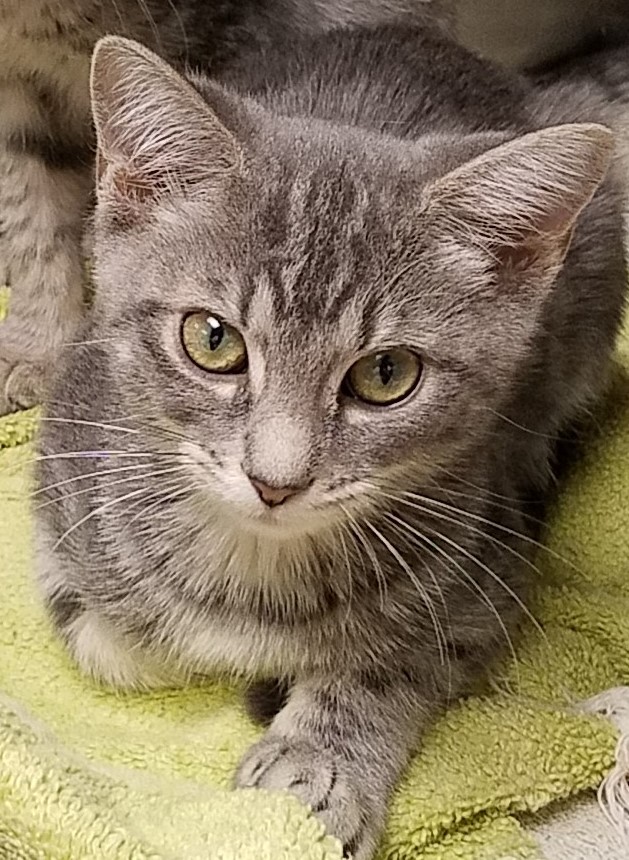 YOU can be the hero of this story. Contact us now for information about volunteering, fostering and adoption. There are 61 cats, in addition to the regular population at Furkids' cat and dog shelters, waiting for a human to love. Or, keep their hope alive with a donation today! Monetary donations are urgently needed to keep up with this latest mass rescue operation. Visit furkids.org/donate to help.
As always, we are incredibly grateful for every penny, every minute, every ounce of love you can give to help us in our ongoing fight to save Atlanta's vulnerable pets. You are our hero. Thank you!!
Sincerely,
Samantha Shelton
CEO and Founder, Furkids
---