Walton - Featured Furkid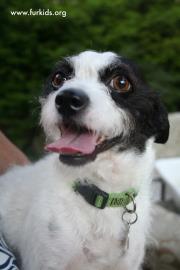 What's behind the mask, you ask? It's me, Walton, A.K.A. Wally! Actually, I'll answer to almost anything - I'm that eager to please. I'm 15 pounds of pure, charming terrier love - I love people, toys, food and dogs (don't know about cats just yet). And I love to play, my favorite games being tug-of-war and chase. I'm always up for a nice cuddle (I make an awesome foot warmer, if I do say so myself). My black-and-white markings look as if I was going to a formal party. Dress up or dress casually, you won't find a more faithful companion than me.
E-mail adopt@smalldoghumane.org to arrange to meet Walton or apply today!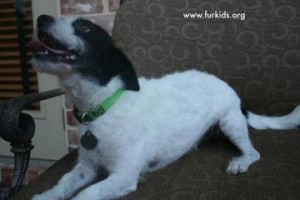 ---