Volunteer Spotlight: Jessica
We couldn't take care of the thousands of cats and dogs each year without our compassionate and dedicated volunteers who are always willing to support Furkids lifesaving mission.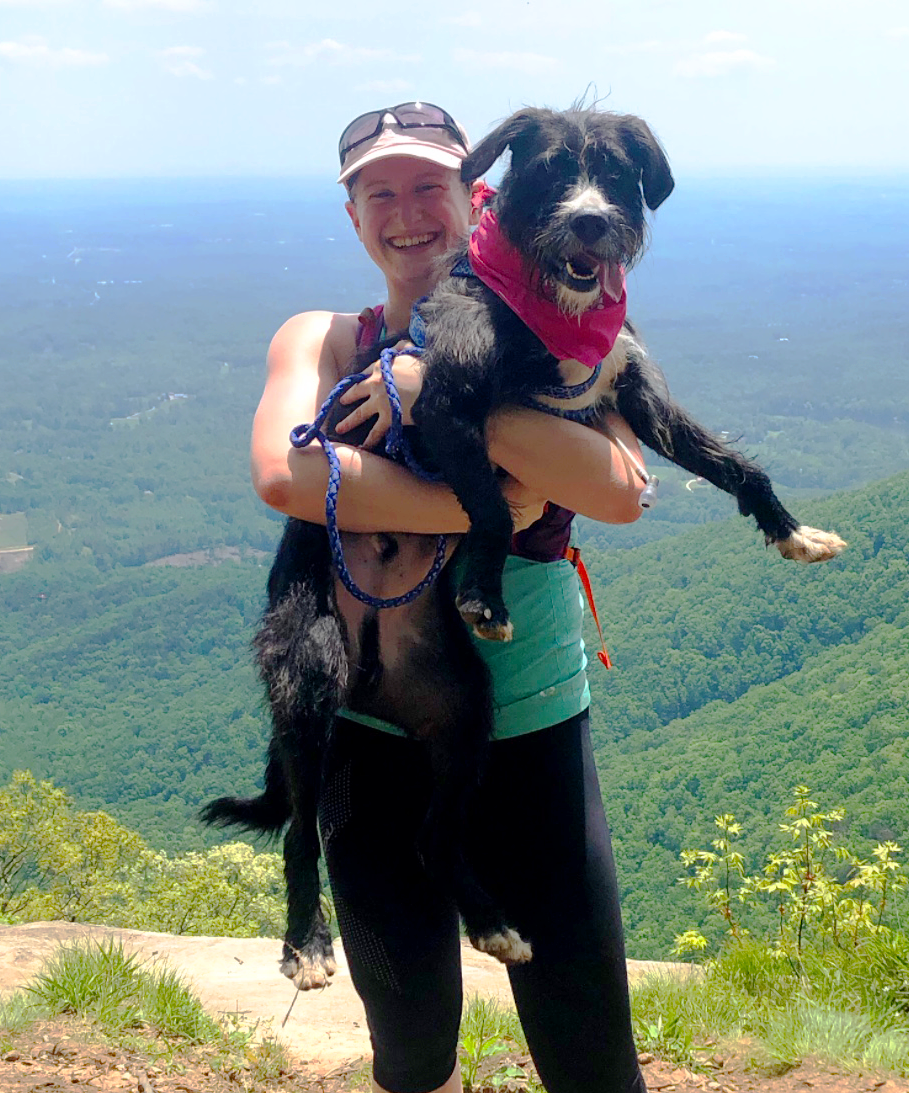 This month we want to give a shoutout to Jessica, one of our awesome volunteers here at Furkids.
Jessica has volunteered for almost 5 years and loves helping animals find their forever home. She loves playing matchmaker and talking with people about their lifestyle and experience in order to find them the perfect animal companion. Jessica states that the moment of true love when she is able to match an animal with their forever home is what makes her mission worth everything.
---
Why did you choose Furkids to volunteer/foster?
I was a student and signed up for a Georgia Tech Day of Service in 2015 that happened to be at the cat shelter. I loved helping the kitties and all the volunteers were so nice, I just kept coming back!
How long have you been a volunteer/foster at Furkids?
About 4.5 years
How many hours per week do you volunteer?
Totally depends on the week. I don't have a set schedule and usually just fill in as needed. It usually ends up being about 5-10 hours per week. Over the holidays, it was significantly more!
Where and how do you primarily volunteer?
I have done all kinds of volunteer jobs with Furkids over the years, but right now I primarily do adoptions and socialization at the dog shelter. I also compile a weekly adoption list for our volunteers/fosters to see the names of all the cats and dogs that went home.
What do you like most about volunteering? Fostering?
I love matchmaking. An adopter comes in, knowing they want a pet, but not really knowing which one. I talk with them about their lifestyle, experience, etc and pick out a dog that I think would be a good fit. It usually takes a few tries, but that moment of true love when I finally bring them the perfect pup is worth everything. I also love taking our dogs out on hikes in the mountains. It helps me get to know them, gives them much needed exercise socialization, and they keep me company. Not all dogs are good hiking dogs! I've learned that the hard way a few times.
Which cat or dog is your favorite and why?
My all time favorite Furkids animal is Penguin, a FIV+ kitty I adopted in 2017 😊 But right now my favorite animal is Isabella, a little pocket pittie at the dog shelter. She is adorable and an awesome dog that has been overlooked for too long. She is a great hiking buddy. London is a close second, another pit mix. She is very lazy and not a good hiking dog, but she is an expert snuggler.
What would you like people to know most about Furkids?
The volunteer/staff community is incredible. You come for the animals, and stay for the people. Also, our thrift stores are amazing secret treasure troves.
What do you do when you are not volunteering with Furkids?
I work as a process engineer at a lawn and garden product manufacturing company full time, and in my spare time I love rock climbing, cooking, and general adventuring around Atlanta/the mountains.
Do you have pets? If so could you briefly describe them to us?
I have two cats, Colette and Penguin. Colette is a petite diva queen that I adopted when I lived in South Carolina in 2014. Penguin is an obese FIV+ hunk of snoring snuggles that I adopted from Furkids in 2017. They have a very sibling-like relationship, where they are sweet one moment and brawling the next. They have an instagram @queenc_and_lorp for all the photos my roommate and I constantly take of them.