Fostering Saves Lives

In early March, our family received an urgent call from the Furkids Foster Home Coordinator.
A litter of five kittens had just arrived and two were deathly ill. As a veterinary technician, my skill set was prepared to take them on--and as a mom, I knew my maternal instincts would somehow play a role in keeping these babies alive.
At just three weeks old, all five kits were suffering upper respiratory infections. Two of them, Captain and Blindbeard, were also presenting much more complicated symptoms than their siblings. They were lethargic, weak, and had severe eye ulcerations.
Our days and nights were filled with round-the-clock medicines, syringe feedings, nebulizer treatments, and shower steams. Captain's eye became so ulcerated, she lost sight and required immediate surgery to have it removed. The healing process proved difficult, and she required a second surgery to relieve additional issues.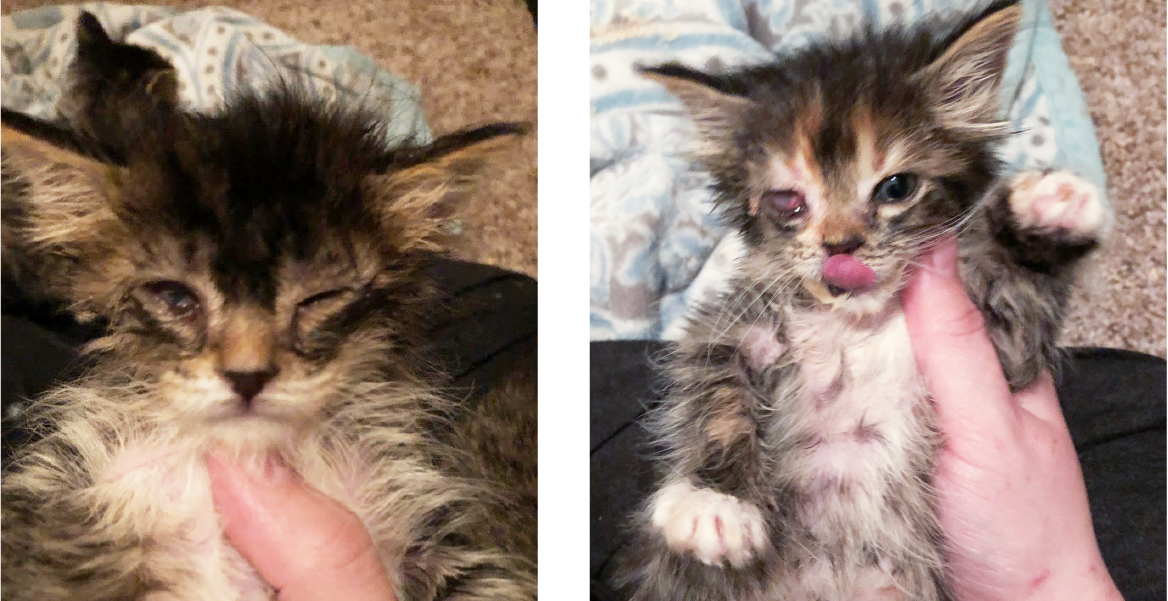 We watched in joy as their siblings were growing and socializing but also in sadness since Captain and Blindbeard were still struggling and not making significant progress. We spent hours on the phone with the Furkids medical team and in the car back-and-forth to headquarters. We added in baby food and recovery supplements to help them gain strength and weight. It was stressful and tiresome, but we were determined to keep them alive.
At eight weeks old, their siblings were fully healed and ready for adoption. But for Captain and Blindbeard, their health journey continued well into the summer months. When they had fully recovered and were ready for adoption, we just couldn't say goodbye. These two had our hearts and had already found their forever home...OURS!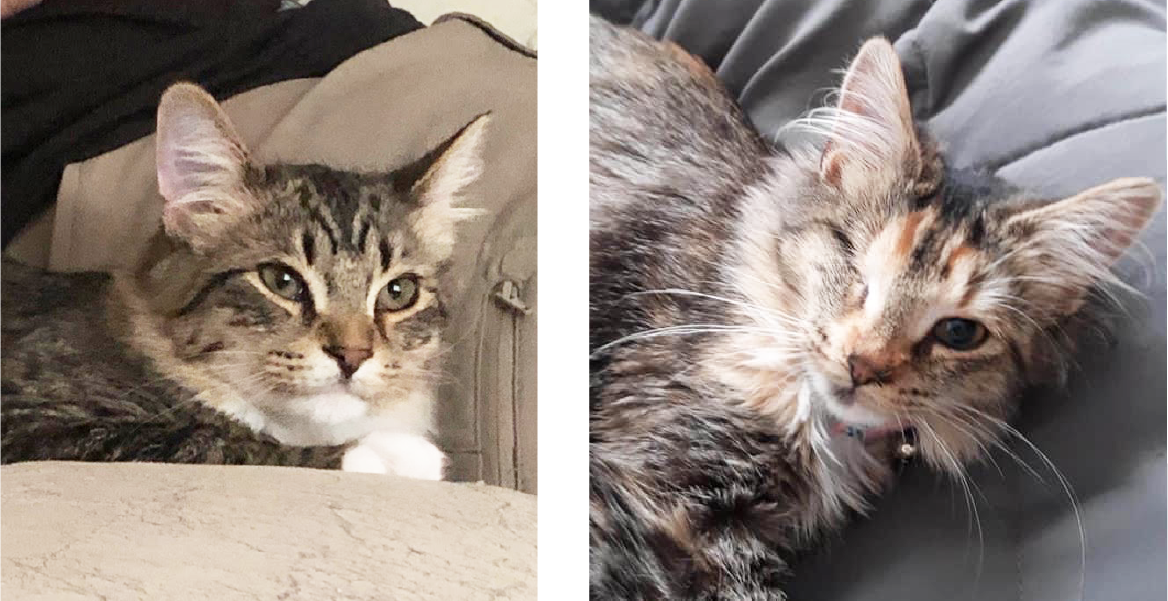 ---
Furkids saves
thousands

of animals every year.

We couldn't have achieved this in such a challenging year without our network of foster families, and we can't keep saving lives without your support.

Time almost ran out for Captain and Blackbeard until Furkids stepped up and gave them the gift of life.
Please consider making one final tax-deductible contribution in 2020 to save other helpless animals just like them.
Even a small gift of $25 or $50 can mean the difference between life and death for a cat or dog in need.

You may make your gift online or mail your gift to:
Furkids
5235 Union Hill Rd.
Cumming, GA 30040