Three Dogs Stray and Starving for Food and Help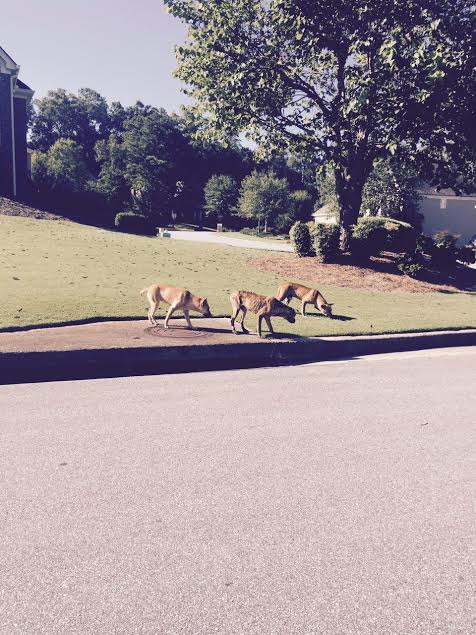 UPDATE! We caught Simpson on 8/16/15. He is pictured to the right!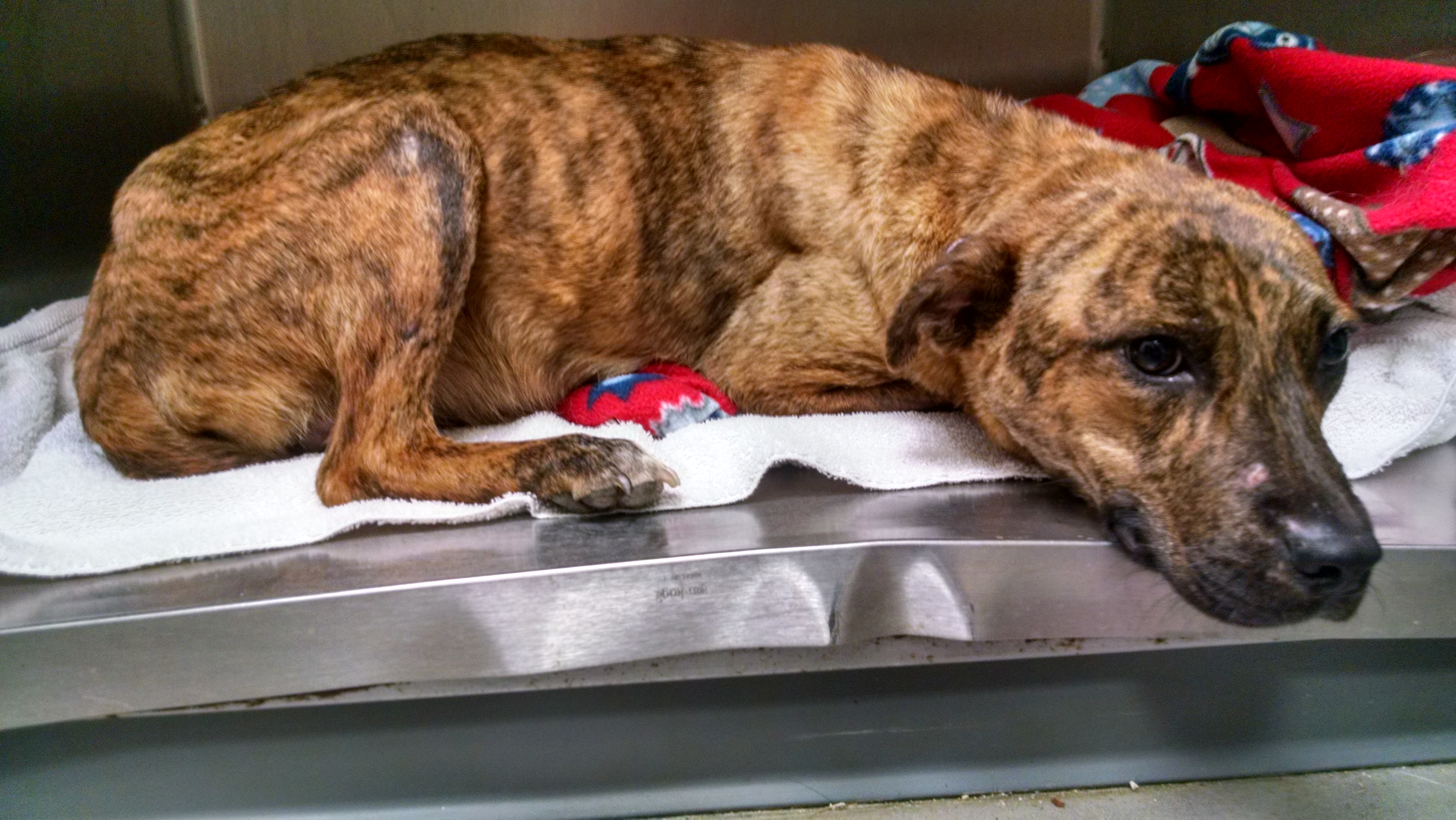 Starving for food and attention, these three dogs have been sighted for the last few days at a park, Simpson Elementary School and a nearby neighborhood. One of the trio is severely emaciated and looks near death. We have been calling him Simpson. Simpson's ribs are sticking out in every direction and you can see the spine on his back. His ears look to be covered in bug bites and need medication. They must be so painful! We don't know how long he can survive on his own. We need to help him and FAST! His two friends look like litter mates, one has a sore on her side that needs attention and the other boy is VERY shy.
Volunteers, parents at the school and neighbors have been trying to help catch them for days, but they are scared and smart. Yesterday they were so hungry they were rummaging through recycling bins at the curb, and they didn't run away when they were approached. We have been setting traps for them with smelly good treats in hope they will investigate and we can get them to a vet clinic ASAP. Last night we caught a break! The smallest girl must have been hungry and visited our trap. She is now safe and under medical treatment (she is pictured to the right). We named her "Cake Batter" and sadly she is heartworm positive and will need months of medication and treatment before being released for adoption.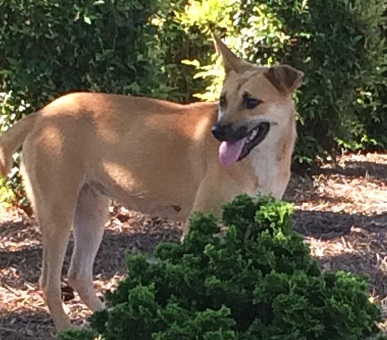 We need your help NOW to care for these three dogs. We are hoping for the best, but preparing for the worst. They quite possibly all have heartworms like Cake Batter and need treatment, the skinny boy needs extensive medical care and recovery - we hope we can catch him soon - and no matter what they all need to be spayed and neutered. We are looking at at $1,000 in medical bills on these dogs if we are lucky, but who knows what issues they could have.
Saving dogs and cats is what we do and these innocents are a prime example of why, with your help, we do what we do.
Please make a donation now to the Simpson Strays.
---