Dakota Saves Rosie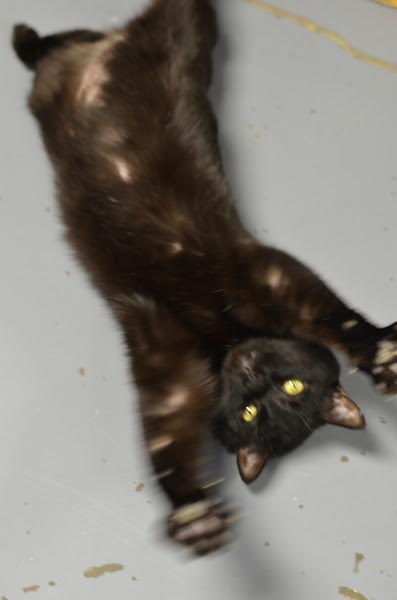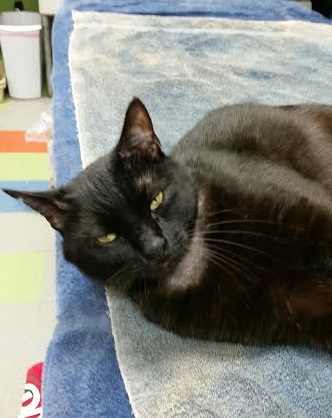 He's our pick for National Black Cat Appreciation Day! Meet North Dakota

Today is National Black Cat Appreciation Day and in honor of these amazing felines, we have picked Furkids shelter cat, North Dakota to highlight! Not only is he a big goofy boy who anyone would be lucky to adopt, but he recently saved the life of a fellow cat in need. Please read and share his story. We would love to hear about the special black cat in your life, too!

Furkids saved a very special cat named North Dakota after his previous shelter closed. Dakota for short is a gorgeous three year old boy who loves to hang around and be goofy. He is a perfect example of laid back - he loves to rest on his back whenever the urge strikes him! We love this goofy guy and are so grateful for his smarts and his recent gift that saved the life of Rosie, a fellow cat in the Furkids program.
Rosie is older and in poor health and desperately needed a blood transfusion last week. Dakota was all paws in and happily donated his lifesaving blood for Rosie. She is stable today and still has a long road a head of her but thanks to Dakota, she has been given a 9th life!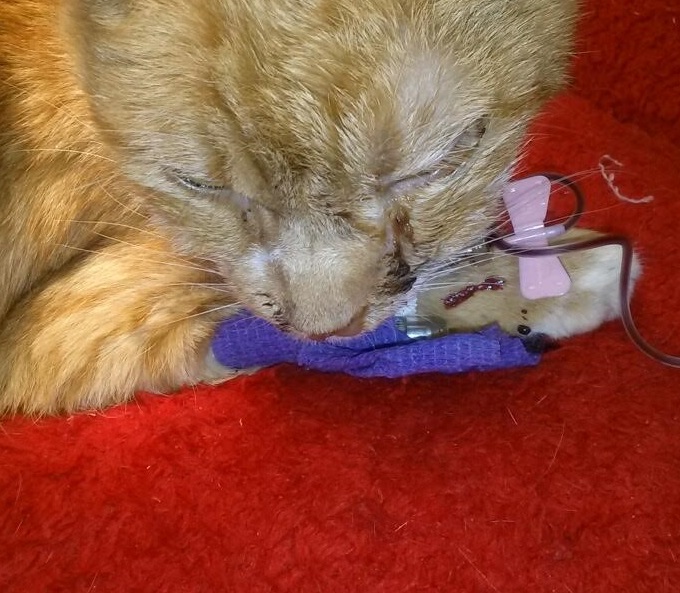 Lets show our appreciation to Dakota by helping him find his forever home! Please tell your friends about him by sharing his story! You never know who might be ready to adopt this special boy!
If you love cats,
please donate today
towards the lifesaving efforts of Furkids! This year alone, we have saved the lives of more than 1,700 felines with your support! We need your help to keep going! Thank you!
---