Special Furkids 20th Anniversary Art Revealed!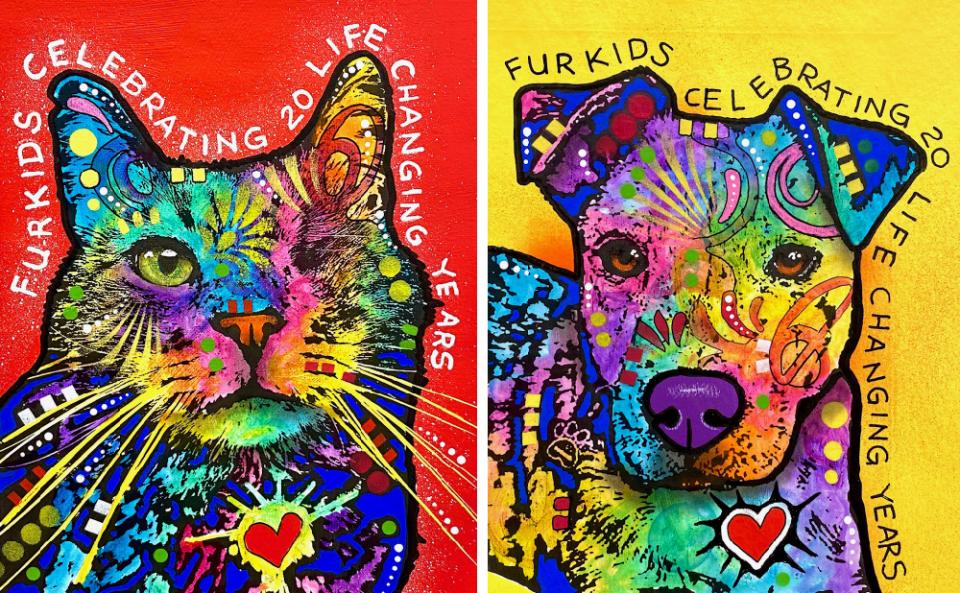 In honor of Furkids' 20th year of lifesaving work, we reached out to world-renowned artist, Dean Russo, to create two original paintings.
One features a current cat shelter resident, Fennster, and the second features our adopted canine Furkid, Caramel.
Both Furkids were featured for unique reasons: 12-year-old Fennster for touching the hearts of our volunteers and staff daily, and for being a spokes-cat for kitties living with FIV. And Caramel for her sweet demeanor which has led her to be an emotional support dog for her owner today!
Exclusive merchandise featuring this artwork are available for purchase now and at our anniversary party! Merchandise will include t-shirts, mouse pads, magnets, sticky note cubes, gallery-wrapped canvas prints, and more-- available online and at our headquarters location. All proceeds will go back to Furkids!
Click here to learn more about our anniversary celebration and here to purchase new merchandise!