Vet Tech of 25 Years Adopts from Furkids After Losing Four Pets of Her Own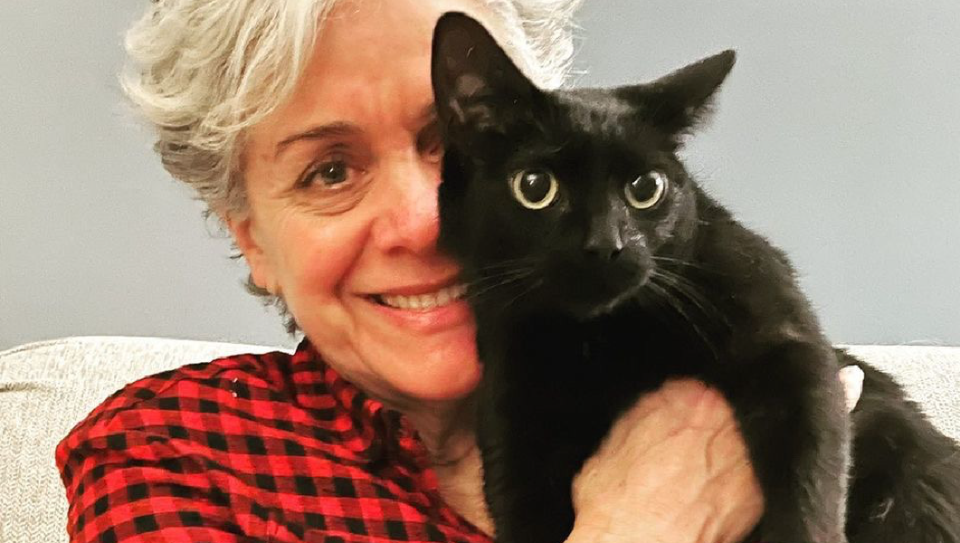 Sometimes we don't know the impact that pets have on our lives until they're gone.
Pets are like family, and losing them can be so difficult that considering adopting another is a common struggle that many owners face.
At Furkids, however, we've seen the healing power of adopting a new pet after losing an old one. Rescuing a shelter pet can be the best medicine-–not to erase the memory of your former pet, but to remind you of the beautiful impact animals can have on human lives.
Veterinary technician of 25 years, Cheryl James Logan, is a testament to the healing power of adopting again after losing beloved pets. In just six months, Logan lost four rescue pets of her own. But that didn't stop her from welcoming wet-nosed love back into her life.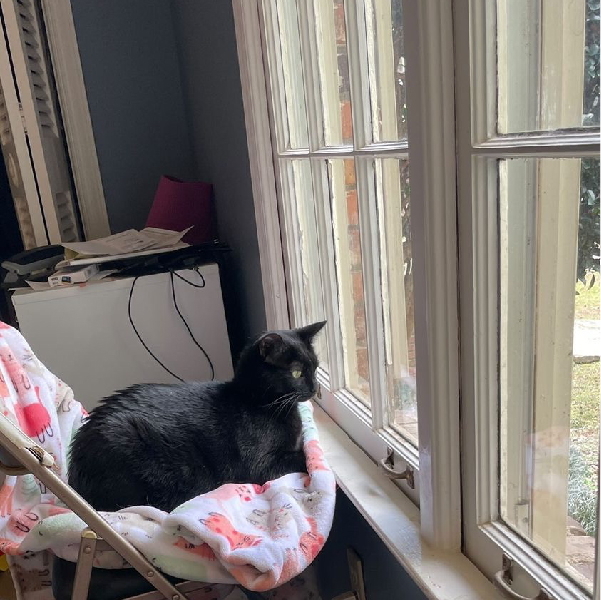 "Jack's favorite activity so far!" (February, 2022)
"I was a vet tech for 25 years. I always adopted the marginalized patients that owners could not care for. At one point, I had eight dogs with various problems: missing eyes, missing legs, behavior issues–you name it.
Twenty years ago I also bottle fed three kittens for a rescue, and all three turned into foster fails that I ended up keeping! The cats even lived to be 20 years old. I clearly became a crazy dog AND crazy cat lady!
Fast forward to now, I've lost four of my remaining five pet family in the last six months. Soon my dog and I longed for a cat companion again.
I decided to adopt from Furkids because my friend adopted a cat from Furkids one year ago. I brought him along to help me find a new cat, and was so impressed with the organization! I got to see how there were so many caring people that go into making Furkids a success.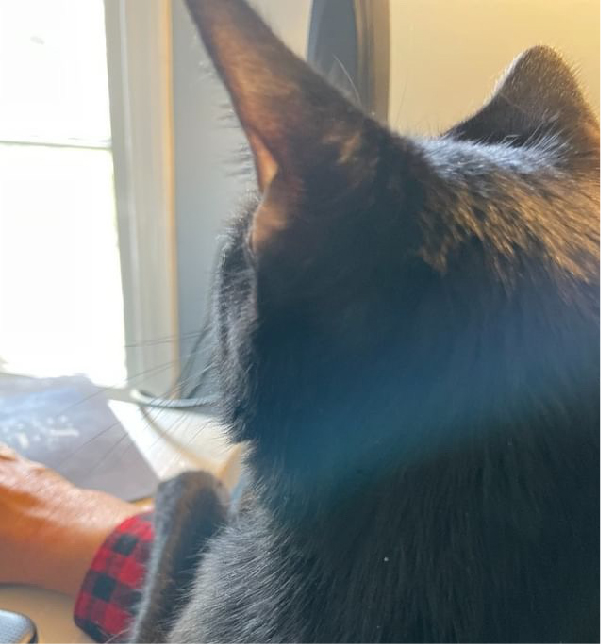 "Here is Jack helping me at my desk!" (February, 2022)
I have always had female cats, but found that male cats are so affectionate! I was drawn to Jack (FKA Sparkler) because he loves to be loved. I couldn't be happier with my choice...and I think Jack is pretty happy, too!"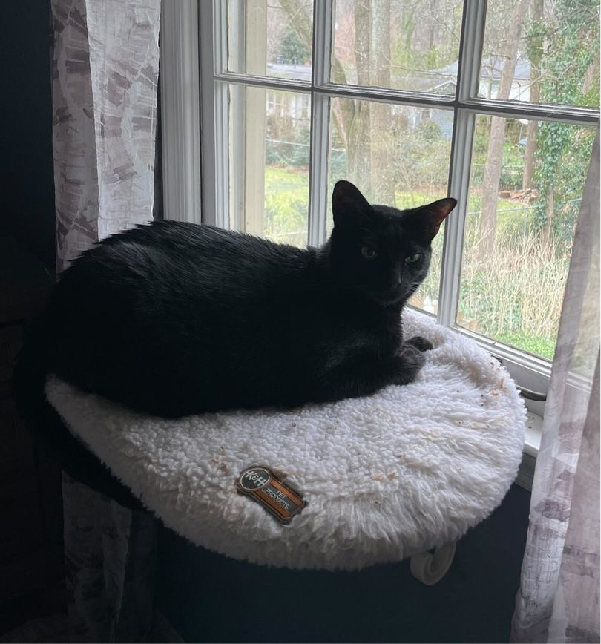 "I got him his very own window seat!" (February, 2022)