Open Your Home — and Your Heart — to an FIV+ Cat
When Chris Poole adopted his now-famous feline Marmalade in 2013, he wasn't aware that the adorable orange tabby kitten had feline immunodeficiency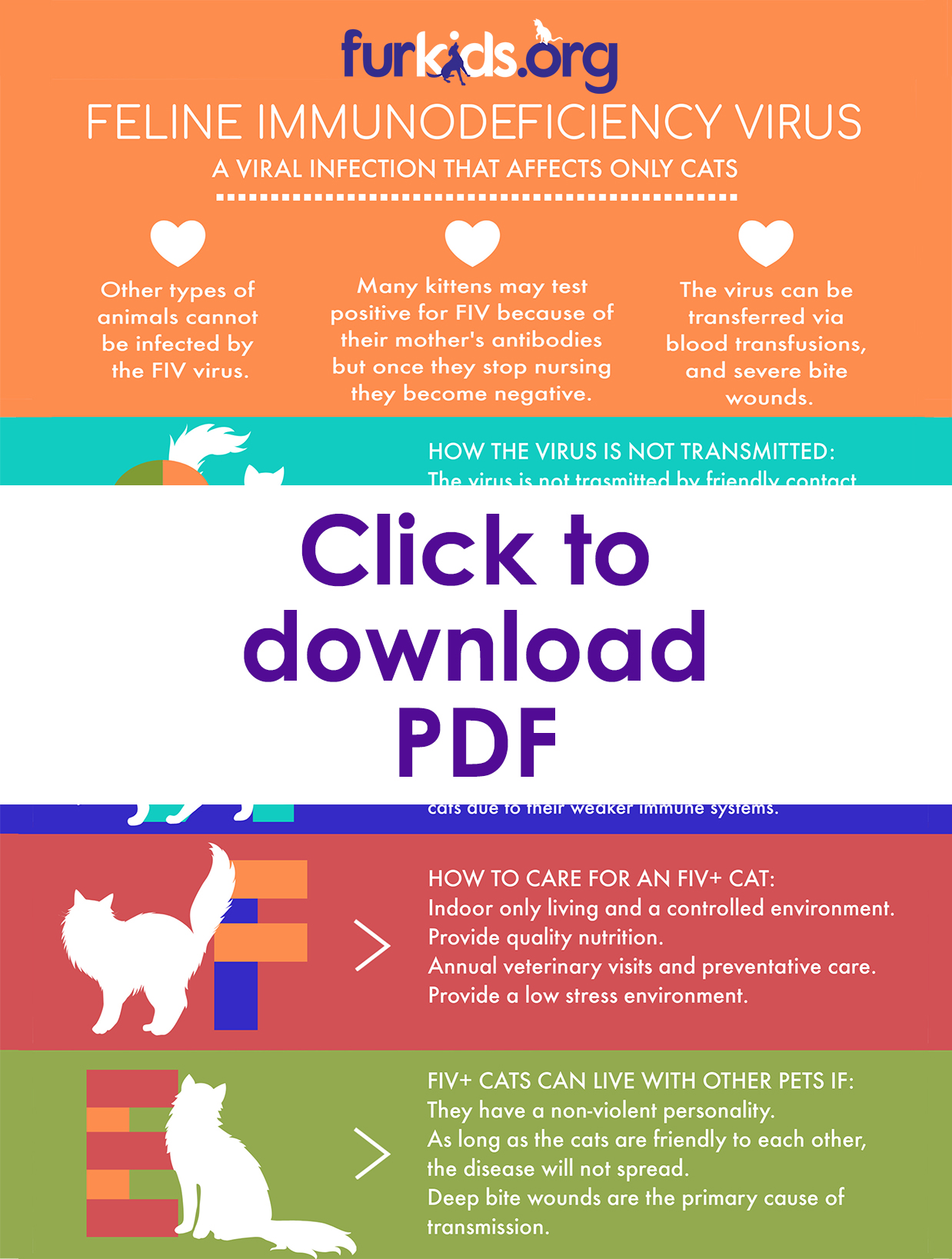 virus, or FIV. Today, despite his diagnosis, Marmalade is a happy, healthy 6-year-old cat who snuggles and plays with his brother, Cole — a fluffy black feline who doesn't have FIV.
Together, Cole and Marmalade have amassed millions of followers on social media, and they're showing the world that being FIV+ isn't a death sentence for a cat, nor does it mean an FIV+ cat can't share a home with a non-infected cat.
However, FIV+ cats are still often overlooked in shelters because potential adopters are scared of or confused by what it means to be FIV+. Furkids is one of only a few animal rescue organizations in Georgia that has a dedicated location to house FIV+ cats. These special kitties deserve forever homes though, so please read on to learn more about FIV and what it really means.
What is FIV?
FIV is a lentivirus that weakens a cat's immune system, which means that an FIV+ cat is more susceptible to infections than a cat without FIV.
How common is FIV?
In the United States, approximately 1.5 to 3 percent of healthy cats are infected with FIV, according to Cornell University's College of Veterinary Medicine.
How do cats get FIV?
The most common source of infection is a deep bite wound from an FIV+ cat to a non-infected cat. However, it can also be transmitted via blood, in utero or from the milk of an infected mother cat.
FIV only occurs in cats and can be transmitted only from cat to cat — not from cat to human.
What are the signs of FIV?
FIV+ cats may never show signs of the disease. However, because FIV+ cats have weakened immune systems, they're more susceptible to respiratory infections and dental issues.
Can FIV+ cats live with non-FIV+ cats?
Yes! Cats don't become infected with FIV simply by living in the same home, sharing food and water dishes or using the same litter box. In fact, a study by Purdue University's College of Veterinary Medicine found no evidence that FIV is transmitted during normal everyday interactions between cats who have the virus and those who don't.
Can FIV+ cats live long, healthy lives?
Yes! With proper care, FIV+ cats can live for many years, and some FIV+ cats may never even show signs of illness. That's why the American Association of Feline Practitioners never suggest that FIV-infected cats be euthanized simply for testing positive for the disease.
What kind of care do FIV cats require?
Caring for FIV+ cats isn't that different from providing quality care for non-FIV cats. These special kitties should be spayed or neutered, live indoors and see a veterinarian regularly.
What's Furkids' adoption fee for FIV+ cats?
$0! That's right! It's $0 for a full-vetted, healthy, spayed or neutered, microchipped kitty that just happens to have FIV.
Are you ready to open your heart and your home to an FIV+ kitty? If so, come by the shelter to meet your new feline friend!
---