Yes, we can: Saving 30 Kittens and Cats from Augusta Animal Control
The call came in….a shelter manager at Augusta Animal Control was going to have to start euthanizing cats because they were out of room! Could Furkids help any? Our team immediately got to work sorting out how many and within 10 minutes we made space. Could we take Snoop, Ryder, Jerry? How about the little kittens sick with upper respiratory? Yes, yes and yes! Altogether we took 30 cats, including a mom who decided it was time to go into labor as the van was being packed. Yes, bring that family too!
We know we can step up to help our partner shelters because you all care about homeless animals like we do! Please help these new Furkids if you can by providing the support we need to do their initial vetting. Your help today allows us to save more every day.
Ask the hardworking shelter manager and she will tell you it's hard being a homeless cat in Augusta. Well, with your support we can say yes! When she calls and save more homeless animals in Augusta!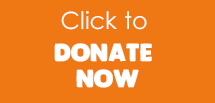 ---