New Life can be Deadly for Unwanted Pets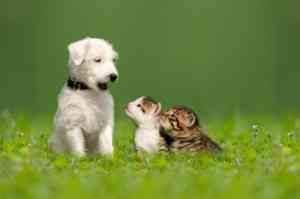 Springs means new life and growth. While beautiful flowers bloom and baby rabbits frolic, "new life" can also create a serious community issue—hundreds of unwanted, homeless puppies and kittens. And, the cycle of life continues.
Being cute, young and sweet does not guarantee survival on the street or adoption from a county shelter. Imagine cardboard boxes of puppies and kittens showing up at community shelters with limited space. The adoption line is short, and soon animals are out of time. Room must be made for the next truck load. It is a sad reality most shelters face.
As a no-kill shelter, this puts Furkids rescue team into overdrive. Despite the many loving Furkids foster homes and convenient adoption centers, there are too many animals born and not enough homes. We need your help now!
Five simple ways you can help
1. Spay and neuter, even if the animal isn't yours. Stop the cycle of puppies and kittens born without a safe home! It's healthy for the animals, your neighborhood and your community shelters. There are dozens of low-cost vet clinics now. It can cost less than $60 to spay or neuter that stray cat in your neighborhood. Visit our Resources page for a listing of low-cost options.
2. Make a donation. Your donations help us keep the lights on, the water running, the food coming and the animals healthy. Without your donations we could not have saved more than 2,500 cats and dogs this year. This is what your donation can buy.
$10 – vaccinates a puppy or kitten
$25 – provides a canister of milk replacer
$50 – enables spay/neuter surgery
$100 – covers an emergency room visit for a sick animal[add_to_cart item="Donate to the shelter" quantity="user:1" ]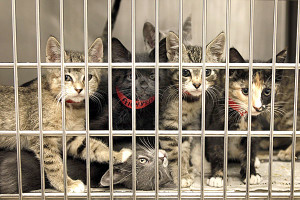 3. ADOPT don't buy from a store or breeder, and share this message with everyone you know. Be a voice for the perfectly wonderful pets who are homeless. Purebred dogs and cats become shelter dogs and cats too. Increase the demand for homeless puppies and kittens and lessen the demand for breeding more.
For every homeless animal in America to find a loving home, each person would need to own seven cats and dogs.
4. Visit our Amazon Wish List and donate an item that one of our shelters has requested. Puppy and kitten season means orphaned babies will need milk replacer, heating pads and bottles among other items. Providing supplies helps keep costs down and saves more lives.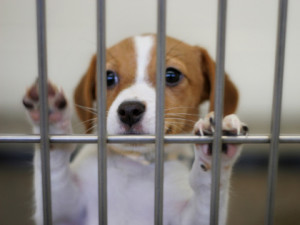 5. Celebrate National Puppy Day on March 23. Go to our adoptable dogs page and share a puppy's picture and bio with friends and family through Facebook, Twitter, e-mail, etc. You could become a puppy matchmaker without knowing someone was thinking about adopting a new companion. 
---