Mr. Dabbers' Story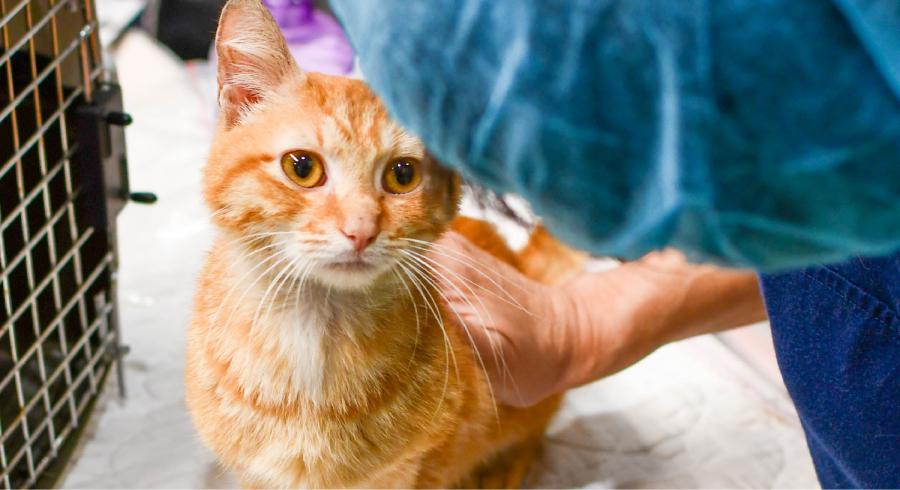 On the evening of Jul 12th, 2021, our CEO got a call about an abandoned tabby in a vacant retail suite...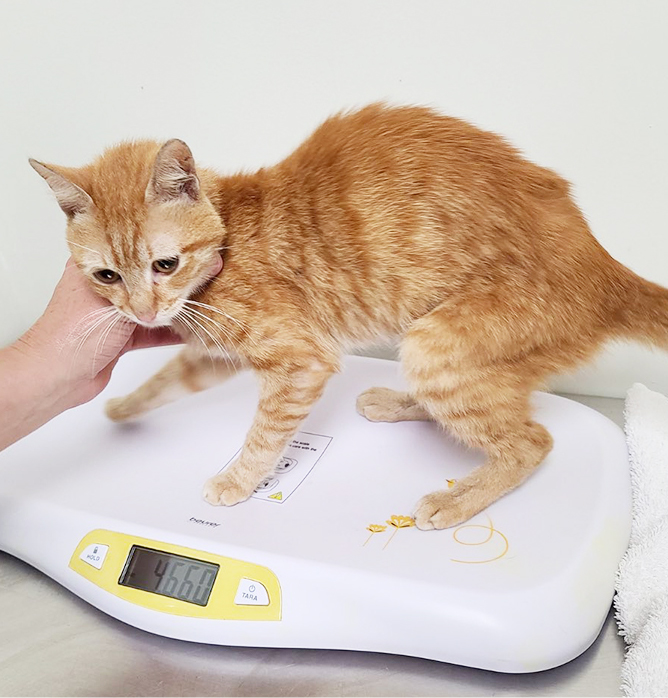 After rushing over to his rescue, her heart broke instantly seeing this poor cat that was clearly stuck behind locked doors in an empty suite. She could see his little emaciated body with bones protruding even through the glass windows.
He was frantic and panicked and so happy to see a human staring back at him through the glass! Help was on the way at last--no telling how long he had been stuck in there!
He had an exam last night which revealed he is half the weight he should be, he was covered in fleas and dirt and has a wounded tail. He got some fluids and yummy wet food and proceeded to express his gratitude with a beautiful melody of meows and songs.
After a night of safety and food, Mr. Dabbers came to Furkids to be examined by our vets. His main deficit was dehydration, so he stayed in the top floor of our adoption building cozied up next to our CEO for a few weeks.
At long last, on August 28th, Mr. Dabbers found his fur-ever mama and got adopted at Headquarters! Watching him leave was bittersweet, as we felt he was a true champion of the Furkids shelter. We are so excited he has a mama to snuggle with fur life! Hooray for Mr. Dabbers!