Tommy Boy and Lila Mae's Story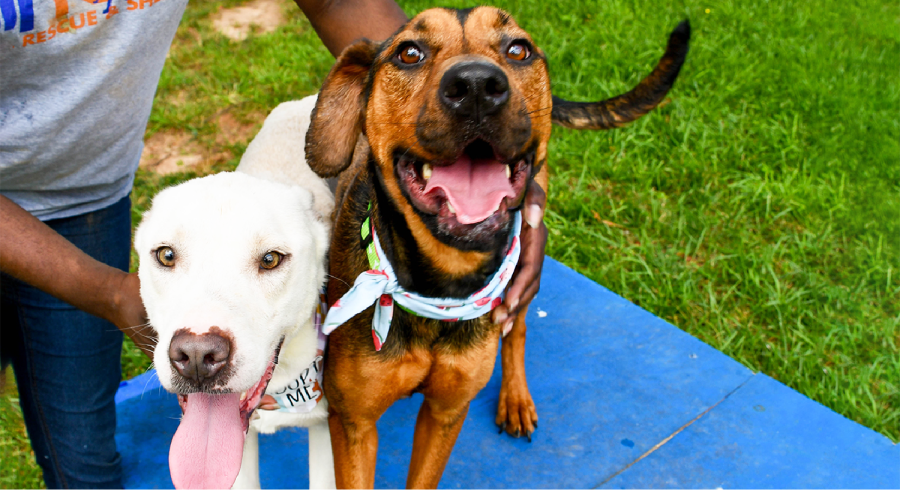 In early July of 2021, Tommy Boy and Lila Mae were found as emaciated strays in the Cumming area by a member of the community.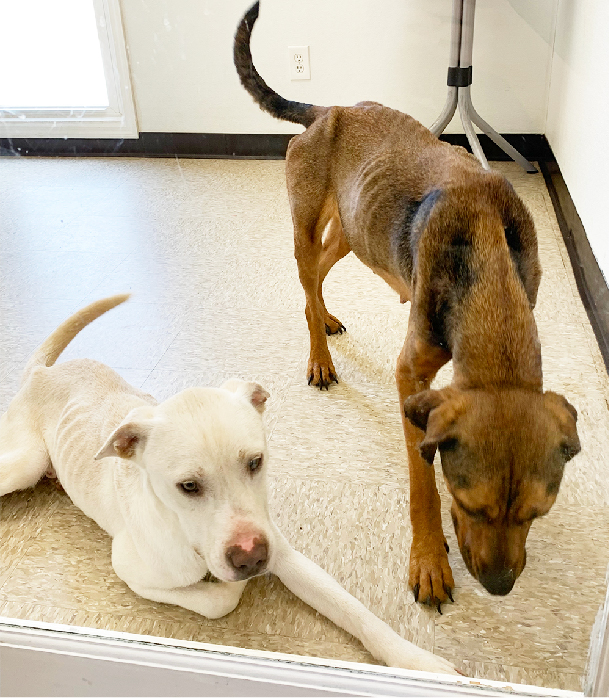 Both dogs were so malnourished that they fed them immediately and rushed them to Furkids for a stray hold. We found no microchip or trace of ownership, but we did discover how gentle and kind-hearted both pups were in no time. We placed both dogs in our quarantine room for examination and close supervision so they could gain their weight back steadily and healthily.
Not one month later, they seemed almost unrecognizable. They were participating in large dog playgroups, rolling around in the grass, begging for belly rubs and giving big sloppy kisses to our kennel techs as often as they could.
Then, on August 30th, 2021, Lila Mae's adoption day arrived! She gained three wonderful humans to play with and love on every day, and we couldn't be happier that both dogs became Furkids and found healing and hope in our shelter!