Meet Kael - A Unique dog with a Very Unique Story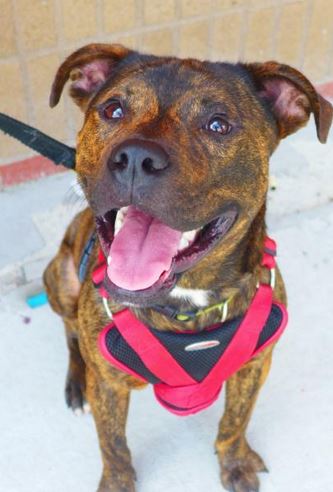 Kael Keady has come out of the closet. With his secret off his chest he already feels much lighter than his 40+ lbs. Kael Keady came to Furkids with a severe injury. His bladder was rerouted during a gender reassignment surgery at Russell Ridge Animal Hospital with Dr. Miller. Of course, Kael Keady is neutered so the only thing affected is the way he pees. Kael came to us an avid "hiker" but he will leave here a "squatter". On the bright side, you won't need to worry about Kael marking. Kael is smart, focused and polite. He's a cookie monster but will sit politely for a treat. Whatever his gender, Kael Keady is a playful, energetic and loving dog in need of a home, be it pink or blue or any color of the rainbow. He is at heart no different than any other dog. He just needs love, acceptance and a home. Apply to adopt Kael Keady now!
Until August 31 his adoption fee is only $40, so act fast and scoop up this uniquely beautiful dog!
---