Jewel and Treasure's Story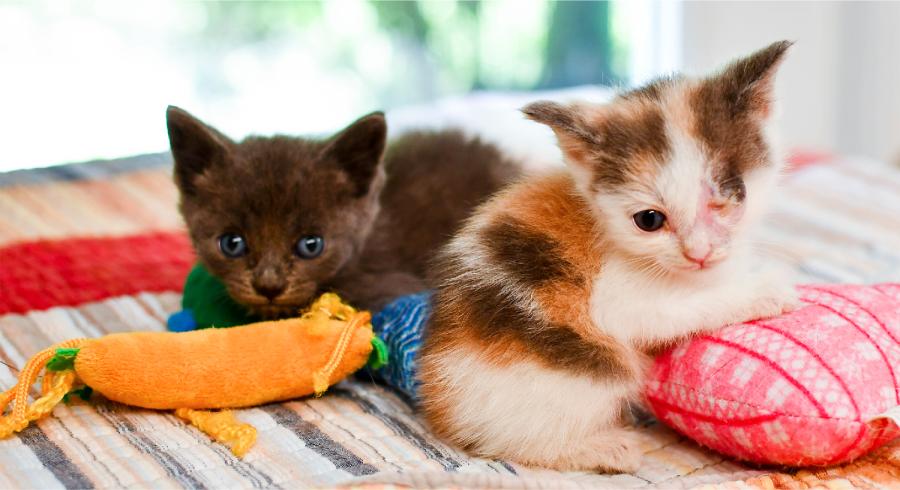 One person's trash became our treasure!
On June 25, 2021 Treasure and Jewel were found in a trash compactor intentionally discarded as household garbage. As a result, upon rescue, we discovered that both faced life-threatening skull fractures, severe eye infections and malnourishment.
We knew that their cases were critical, so we immediately rushed the two babies to a nearby emergency animal hospital for further examination. Thankfully, after weeks of effective surgeries and rest in one of our best foster homes, Treasure and Jewel gained their strength back!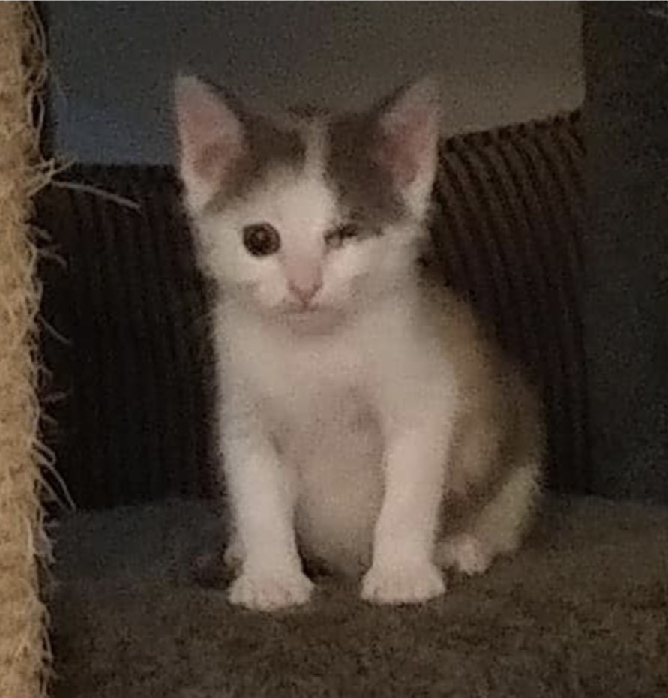 Over the course of three months, our foster watched the kittens' energy and socialization flourish! As they tackled each day with the zoomies, snuggles and typical mischievous kitten behaviors, they became adoptable in September!
At long last, adoption day arrived for Jewel on September 10, 2021! The little survivors both found their way to fight the odds and find love. We will never understand the senseless acts of cruelty that so many of our rescues go through, but we will always remember the joy that comes with fighting for their lives! Cheers to Treasure and Jewel.