Lend a Hound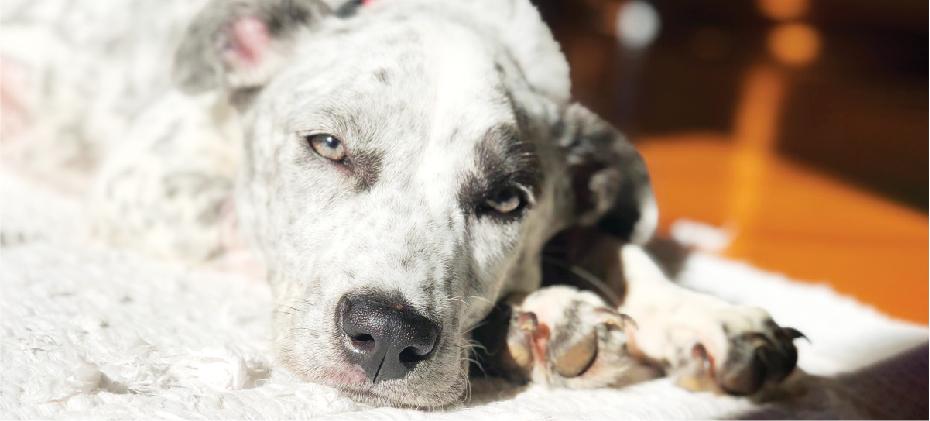 Did You Know...
Fostering heals people just as much as it heals animals? That's right! In more ways than one: Are you looking for a temporary bestie? Maybe a rewarding project? Love doggos but don't want to commit to one for life? Maybe work from home is lonely and you'd love a companion?
We Could Go On And On
We could list out hundreds of benefits of fostering for not just our shelter pets, but people, too. How about we give you just 5 reasons to foster... okay how about 6? Orrr maybe 10?
10 Reasons to Lend a Hound:
Fostering is FREE! Furkids provides all food, materials and vetting for your foster animal. You just provide the love!
Your friends and colleagues will be jealous of your bathroom… why? Because you could keep adorable new litters in there! Pregnant moms with babies need time to allow the pups to develop, and a spare bathroom or bedroom is all that's needed.
You can commit for just two easy weeks. How? Pets who are going on transport may need a couch to crash on for a bit while they wait for the transport date!
Socialization for the dog and you! Interaction in a home environment is a great healing exercise for a shelter pet, especially if they've been abused/ neglected in the past.
Physical needs are met. In a home environment, there's more space to roam, play, go on long walks, smell the fire hydrants and get lots of snuggles!
It's a squishy, cuddly, warm, playful doggo--that reason speaks for itself!
Fostering creates lifesaving space! For every one dog who stays in a kennel for a year, it takes up space for 22 dogs to seek refuge through our doors.
Never got the chance to help a senior citizen across the street? Don't sweat it. You can give back by fostering a senior doggo who gets too stressed in a shelter environment!
One word… puppies!! Puppies have weak immune systems and it's better if they stay isolated in foster care while they get their vaccinations.
You're saving a life, and that's big stuff. Living in a shelter protects the dog physically, but fostering nurtures the animal on all fronts. You'd be a hero in our books!
Doggos Who Need Fosters Right Now
Not to brag, but we've got some top-notch canines ready to take foster care by storm. And just like you and me, they're not perfect, and some may be a little ~ruff~ around the edges, scared or sad. But that's where you come in! Here are the pups who could use some healing today:
Juliette's Foster Transformation

Juliette came to Furkids from Animal Control, injured from a possible animal attack. This sweet soul braved several lacerations from head to tail, with live maggots living in them. Once we cleaned her wounds thoroughly, we immediately knew she'd need a foster home that would allow her to recover in a calm environment after all she'd been through.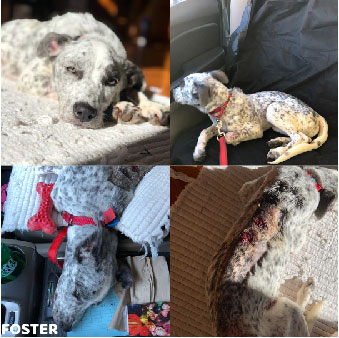 Once we found Juliette's perfect foster match who was able to provide her with the healing she needed to become a healthy, adoptable pup, it was all uphill from there! Fostering allowed her to not only heal physically but emotionally, too. They quickly fell in love with Juliette's sweet demeanor and nicknamed her "JuJu."
Juliette and her foster bonded so much that she became an official "Furkids Foster Fail!" In other words, her foster decided to adopt sweet JuJu. While this doesn't always happen, nor is it expected, we love it when that healing bond becomes a bond fur-life, and that's the magic of fostering!
Ready to Apply?
To join the foster pets program, please complete our short application below. Our foster home team will contact you to discuss your environment and lifestyle and what might be the best fit for you. They will also arrange your home check, as required by the Georgia Department of Agriculture. You will then be placed on a distribution list for periodic emails sent to foster parents to advise which animals currently need fostering. You will be added to the list and if you see an animal you would be interested in fostering, just reply to the email! Thank you!