How Fate helped a Mangy Puppy Find Her Way to Treats, Love and an Amazing Home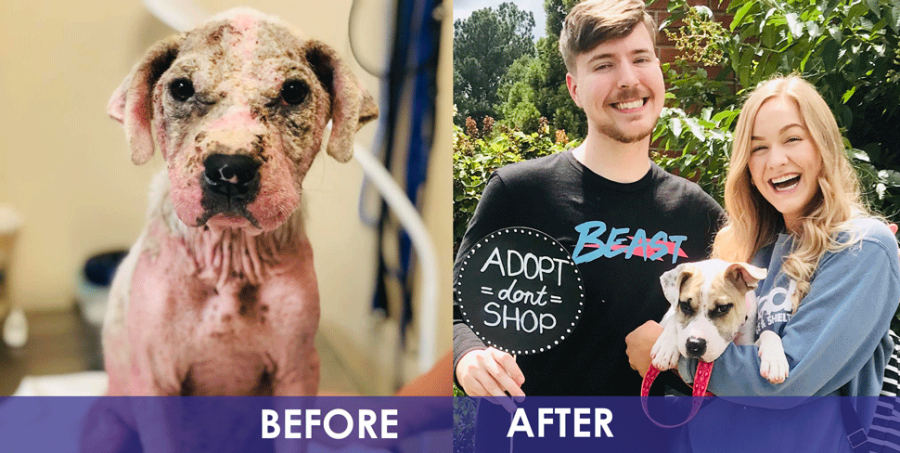 Pinky Pye was having a rough go of it when an animal control officer picked her up in rural Georgia.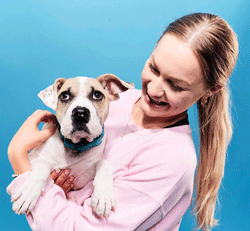 She was just a puppy, and the great big world didn't seem very nice so far. Pinky had a severe case of Demodex mange and was miserably uncomfortable, not to mention hungry and scared. Thank goodness animal control connected with Furkids, and we immediately took her into our program. Pinky was popped into a foster home and put on a five-week regimen of medications, warm baths and lots of love and attention. She began to heal, both outside and inside.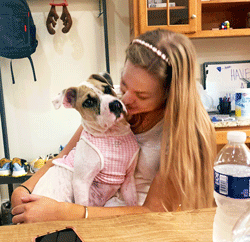 As fate would have it, Pinky was finally healthy, happy and ready for adoption when YouTube megastar MrBeast and company were staging a big Clear the Shelter adoption event. MrBeast is one of YouTube's biggest stars, with almost 40 million followers. He is known for his stunts, tied to acts of generosity and philanthropy. MrBeast promoted our Furkids pups throughout metro Atlanta with billboards, mobile ads on box trucks, flyers, and a radio and social media blitz. Sure enough, within two days, our dog shelter was empty! Best of all – Pinky Pye was adopted by MrBeast and his girlfriend! In a matter of a few weeks, Pinky went from a miserable, hungry puppy to a pampered, loved member of the MrBeast family. Congrats to Pinky, and to MrBeast and his entire team, who made a huge difference in for all the dogs in our shelter – especially Pinky Pye!
You don't have to be a YouTube star to help save a life. Any amount can and does make a difference. Please consider a lifesaving gift today by clicking on the donate button below.