Happy 13th birthday, Furkids!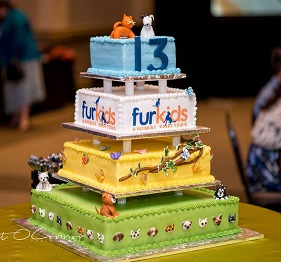 Happy 13th birthday, Furkids!

On May 16, we had a great night celebrating our milestones and honoring a very special volunteer and Furkids Board Member, Lisa Loewenstein for 10 years of service. With Lisa as an example, volunteers are the lifeblood of Furkids. Without them, homeless dogs and cats would suffer and die, and families would miss out on the love and joy that comes with adopting a rescued pet.
We honored not only Lisa Loewenstein but also 37 of our precious volunteers who have devoted 10 years or more to saving and caring for helpless animals. With some rough calculations and assuming that each volunteer gave us 10 hours per week for 10 years. (These volunteers give a lot more than 10 hours per week, but we were conservative.) When we totaled the hours these volunteers have given to Furkids all together, it comes out to almost 18 full years! Their contributions to Furkids are priceless. We give thanks for these wonderful friends: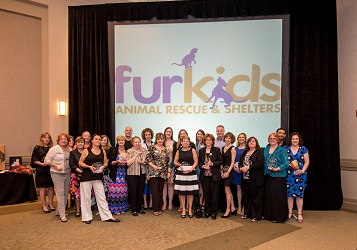 Darren Margolias, Margarete Hetrick, Kay Smarr, Don Rorabaugh, Karen Staub, Linden Vann, Elizabeth Bosserman, Becky Penar, Elaine D'Aubert, Karen O'Neal, Deborah Field, Renae Glass, Rhonda Levan, Deborah Carter, Carol Purdy, Renee Cardona, Lisa McGregor, Anita Lynn, Kristin Wohlleben, Jeannine Addams, Juliet Henderson, Leah Stanley, Mike Langley, Diane Wisebram, Amy Delettera, David Horton, Terri Brunson, Dana Starr, Cindy Hall, Barbara Koll, Cy Lynch, Bonnie Davidson, Lindsey Reece, Pat Locher, Brenda Labbee, David Mann and Loris Mann.
It was a magical and memorable night!
Thank you to all of our attendees, donors and sponsors - each one of you—for supporting Furkids so that we can help the many animals we have served – and saved – during the last 13 years. We would not be celebrating 13 years without your incredible and devoted support, and we're so grateful to you!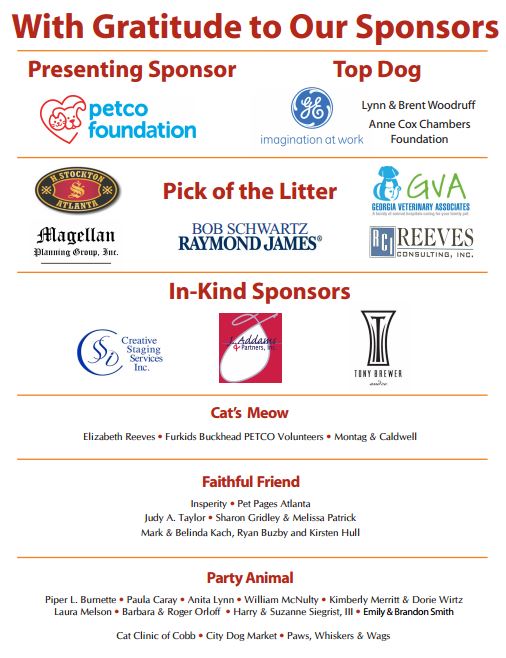 ---