Big Changes for Furkids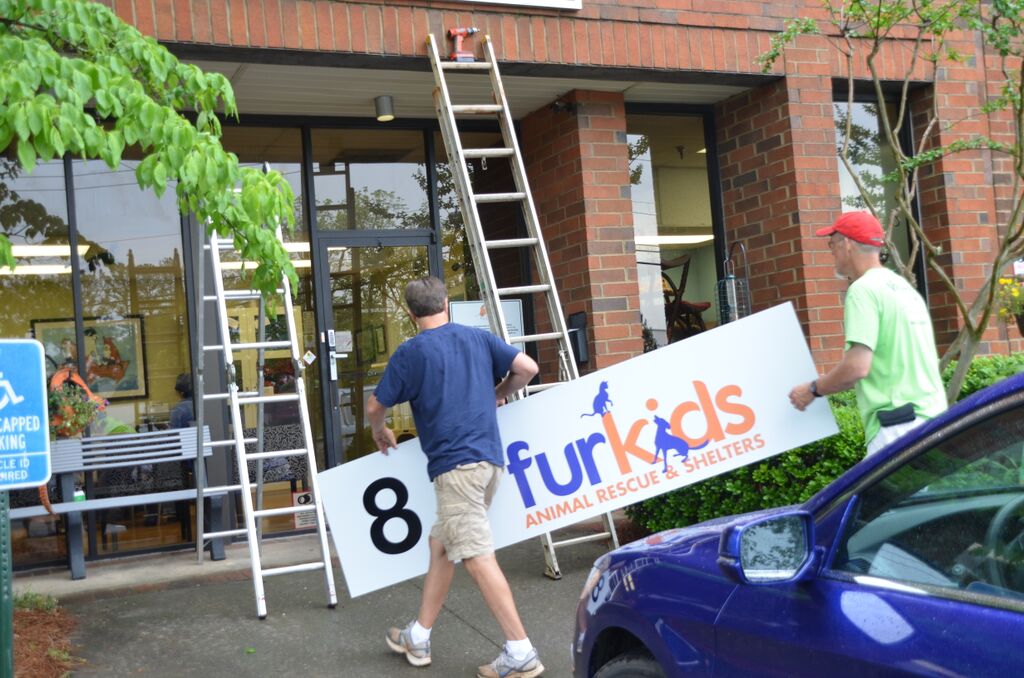 These past 13 years have seen so many positive changes for Furkids. One of the most positive parts of our evolution is that we've outgrown our logos, both the Furkids cat logo and the Small Dog Rescue dog logo. We knew Furkids needed a logo that reflects not just who we are, but who we aspire to be, and we knew that it would take some time to develop that new identity. We've been working on our new identity for a few years, now, and have been through an exhaustive process.
We considered broad concepts and the language that defines Furkids and makes us unique. We considered cats, dogs, rescue, shelter, medical care, foster care and adoption, and we looked at colors, fonts, and how the logo would work on the Website, t-shirts and brochures. We look at logos for all of the other organizations, and even retail operations like Petco and PetSmart. What would define Furkids and encompass everything we do? What would make us look different from the other organizations?

We considered logo concepts from dozens of different designers. One designer who went through that entire process was Emily Canter. Emily has done a lot of work for Furkids, and you see her designs on our thrift store logo and truck wrap and our many party invitations through the years. But it was her brilliant logo design that really defines Furkids. It touched our brains and our hearts. We were so excited to unveil our new logo at our 13th birthday party! We will now be known as Furkids Animal Rescue and Shelters.
We thank Emily for her beautiful, inspired work and for "getting" Furkids and for defining us for today and the future!
The next part of our evolution is the Furkids Website. Along with our logo, our old Website didn't support Furkids well enough. It was time for a massive overhaul.
The new Website, too, was a huge undertaking. We needed a mobile friendly website and one that would allow ease for our adoption and volunteer applications as well as making online giving easy for our donors. We love our new website and hope you will, too! Check it out at www.furkids.org!
Thank you to Jason Barta and the team at Barta Media Group for our great new website!
---