Chihuahua Puppies Dumped in Garbage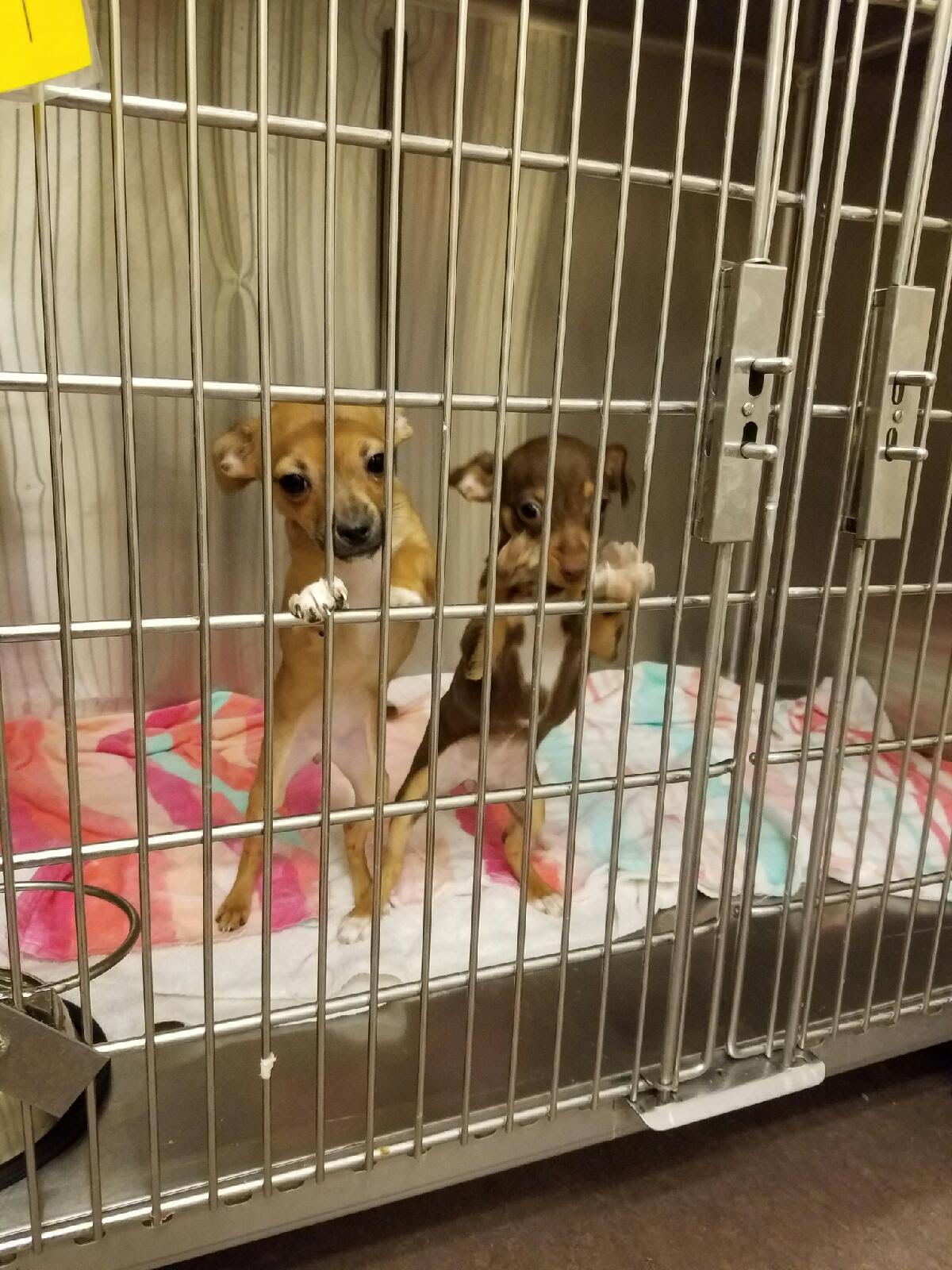 Furkids recently took in two Chihuahua puppies after a Good Samaritan found them in a dumpster. They were so tiny and frail, and they seemed to be sick. When the puppies arrived to Furkids, the dog shelter medical team went straight to work to determine what was making them so ill. Our vets estimated that the puppies were about 4 weeks old, and determined that they had Parvovirus.
These Chihuahua puppies who were thrown into the trash like garbage now had a new obstacle: to survive Parvo. They were transferred out of the shelter and into a vet clinic so that they would not infect any other dogs. Fortunately, they survived and are now back at the dog shelter recovering.
At a time when these puppies should have been with their mother, these sick babies were thrown into the garbage and left to die. We are so thankful to the kind person who found the puppies and brought them to our facility to receive the best care.
They are currently around 7 weeks old and will be available for adoption in a few weeks after they have had their shots. If you'd like to make a donation toward their care, please visit furkids.org/donation.
---