Valentine Road Trip to Love and a Home
Valentine's Day was approaching fast last year, and FIV+ brothers Hector and Felix had been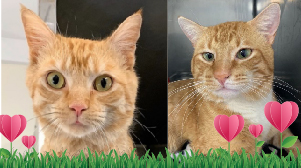 waiting for a loving forever home for far too long. FIV+ cats suffer from the outdated notion that they are 'ill', when they can actually live a normal life span, and can even live with FIV- cats. Hoping to give these sweet boys a home for Valentine's Day, Furkids sent Hector and Felix on a TransFUR trip north. They arrived on Friday, and were adopted the following Monday. After months and months in a shelter with no home or people to love, Hector and Felix got both in less than 72 hours - together. A home is the best Valentine of all!
As we approach the 2nd anniversary of our TransFUR program, we're celebrating some program firsts. Yesterday, we launched our very first TransFUR from our new home in Cumming, GA AND our brand new Peachtree Corners Pet Adoption & Community Resource Center (PACRC). As we waved good-bye, we once again have high hopes for dozens of new homes for these kitties for Valentine's Day.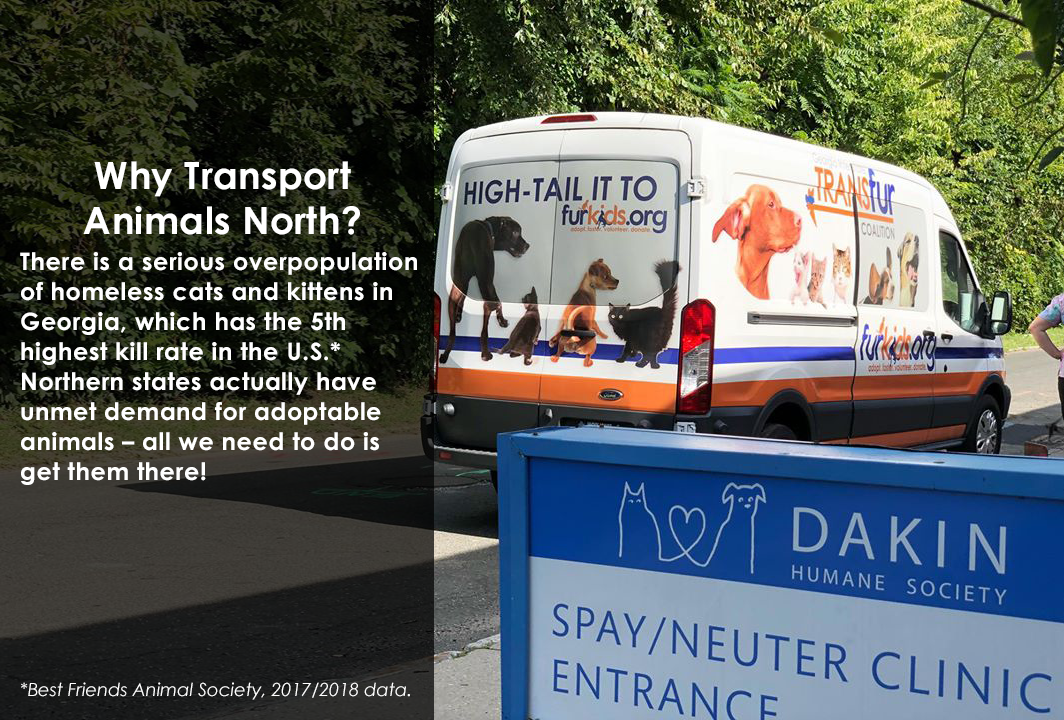 Every TransFUR trip is a sizeable operation, with many moving parts. First, the lucky cats and kittens who get the nod for the trip north need a ride from one of our many locations throughout Atlanta, so FurCab volunteers provide local transportation, while foster parents deliver their foster kitties to the point of departure, the Furkids PACRC. Once cats are at the Center, the Furkds med team performs a thorough exam of each cat. They make sure all cats are healthy, at the proper weight, and are current on all vaccines.
While we gather cats at PACRC, our TransFUR van is prepared and pre-loaded at our Cumming headquarters, where we set up a comfortable travel environment for our kitties, creating 'business class' comfort for each and every traveler. We make sure to match travel partners for compatibility, and even allow singles when a cat is just not into sharing space.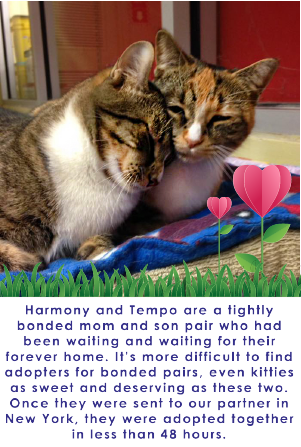 The Furkids TransFUR van is now en route to deliver homeless Georgia cats and kittens to Dakin Humane Society and into the arms of waiting families. What a Valentines Day they will all have!
Working with northern shelters, Furkids continues to save more and more lives with every trip north. Each trip costs $2,500 and can save up to 60 lives. Here is a great opportunity to know what your donation is going to do: it will immediately go directly to saving lives.
Our lifesaving work would be impossible without the support of generous friends like you. Please consider a gift of any amount today!

No donation is too small.
On behalf of Hector, Felix, Harmony, Tempo, and hundreds more cats that have traveled north via TransFUR, thank you for being a Furkids hero!