Happy Tales of Adoption!
Helen
At Furkids, we love when our animals find their happy endings, especially when those animals are special needs cases. Two of our most phenomenal felines one of our delightful dogs found their forever homes in May and we couldn't be more excited for them.
Helen, a shy, black and white cat, was left on Furkids' doorstep last year with a badly mangled leg. She struggled to get in and out of the litter box, and was frightened at the sight of another cat.
Her leg was not repairable, and it had to be amputated. Helen slowly learned to get around, but remained wary of other animals.
Twice, Helen was taken into foster homes, and twice she was returned to the shelter. It was there she patiently waited for her new home.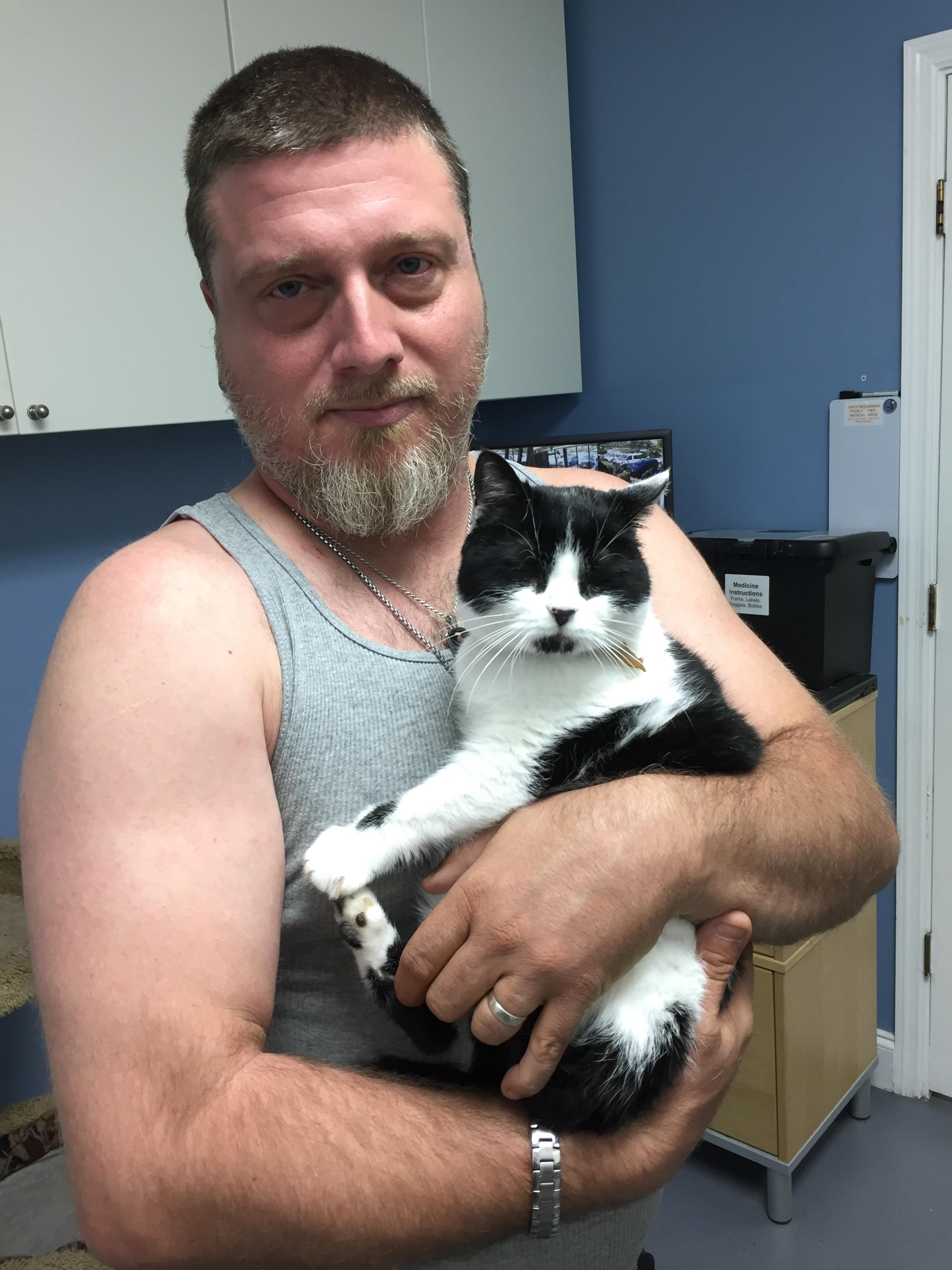 Finally, on May 28, Helen snuggled into the arms of her new dad (pictured below). The family shared that they have a special needs daughter. We know that Helen will be happy and well-cared-for in her forever home.
Cheeto
Cheeto is a loveable senior Beagle who had an unlucky turn of events. Her family was relocating to Hawaii and couldn't take her with them. Some friends of theirs said they would take care of Cheeto, but ended up surrendering her to Furkids without telling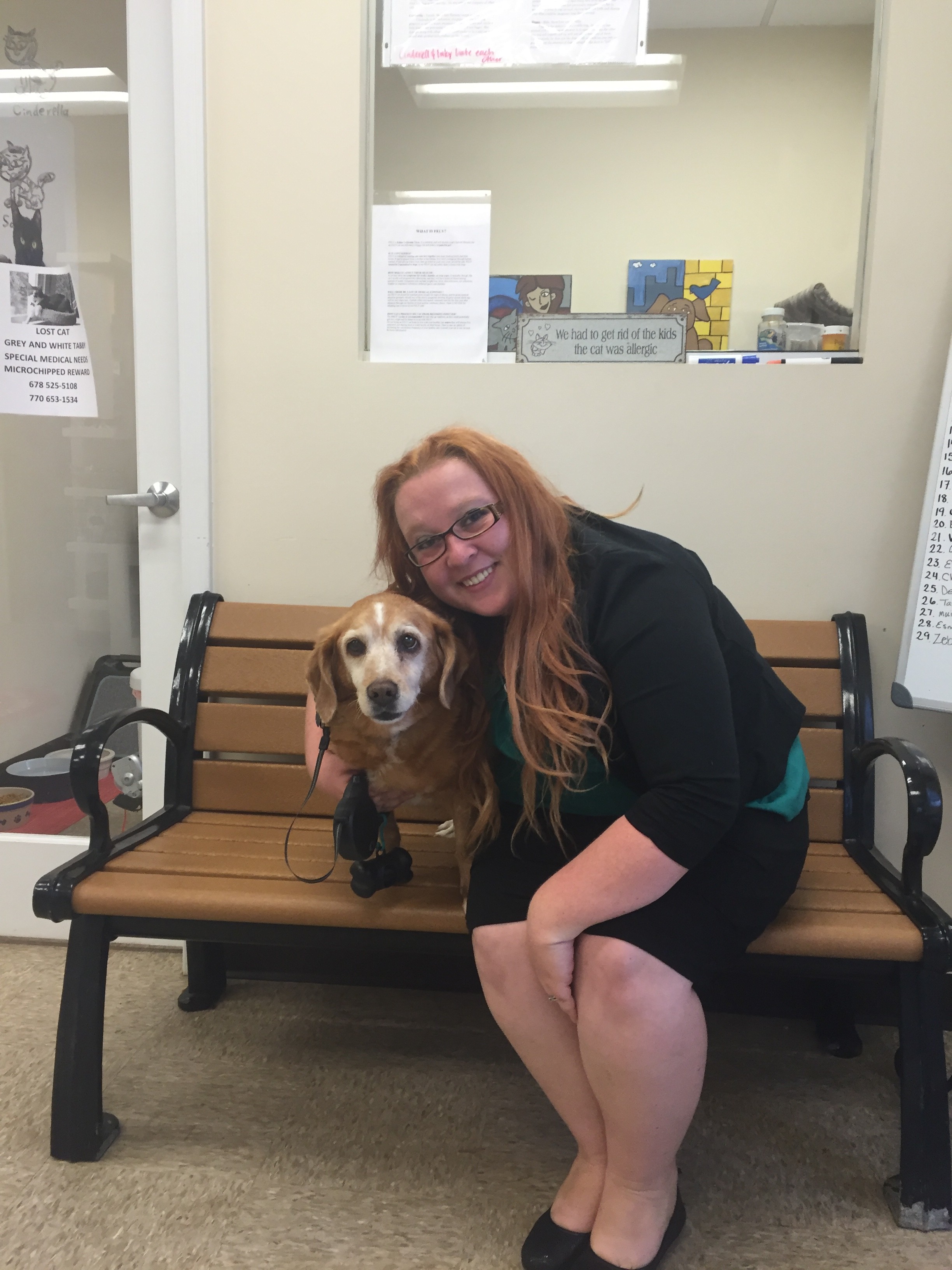 her family.
You can imagine the surprise when her owners returned from Hawaii and Cheeto was nowhere to be found. After some searching, her owners found her at Furkids. This is probably the only instance in which Furkids was glad they had not yet found a home for Cheeto. She and her owners were reunited and are living together once again.
Sugar Bear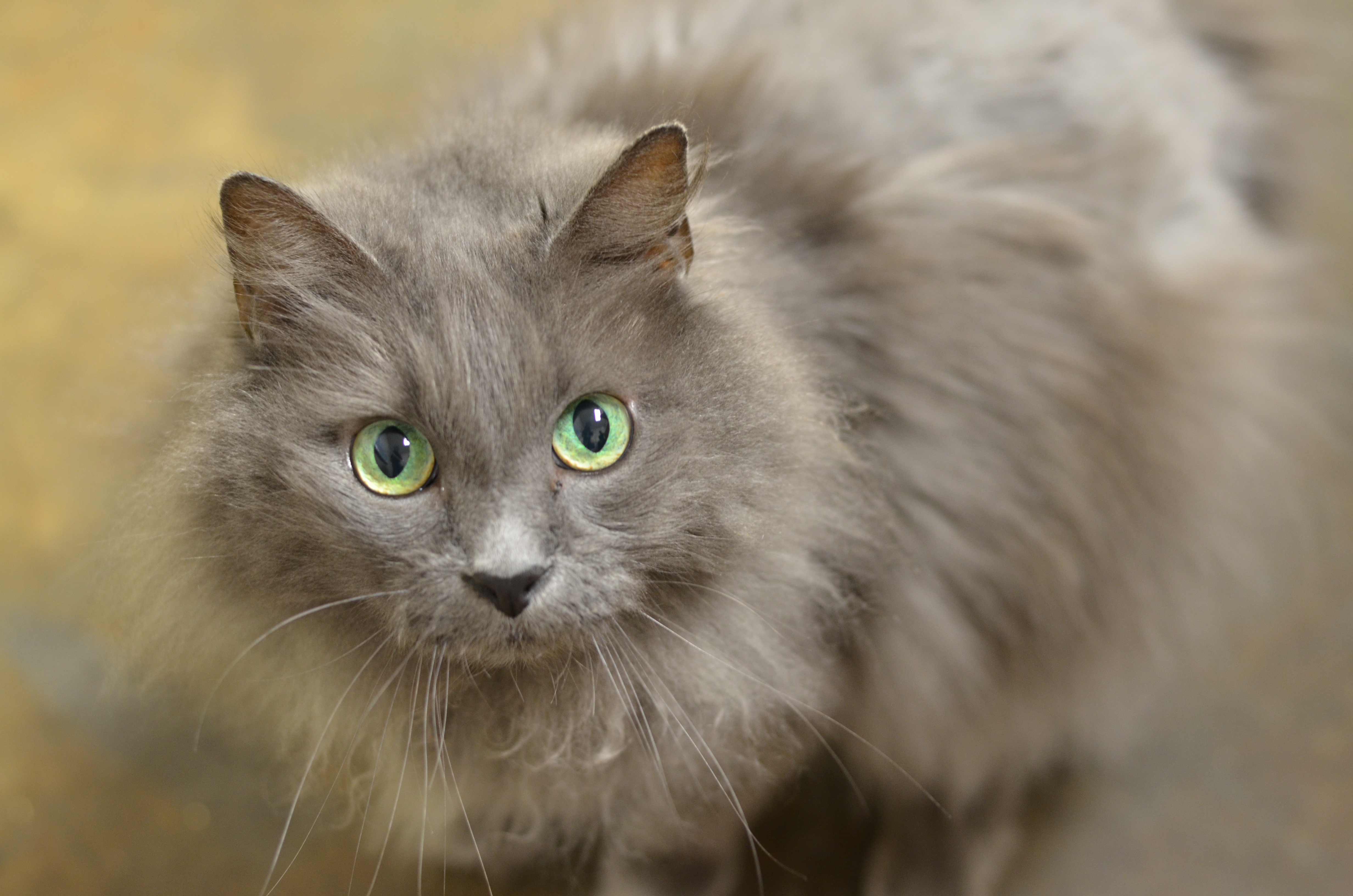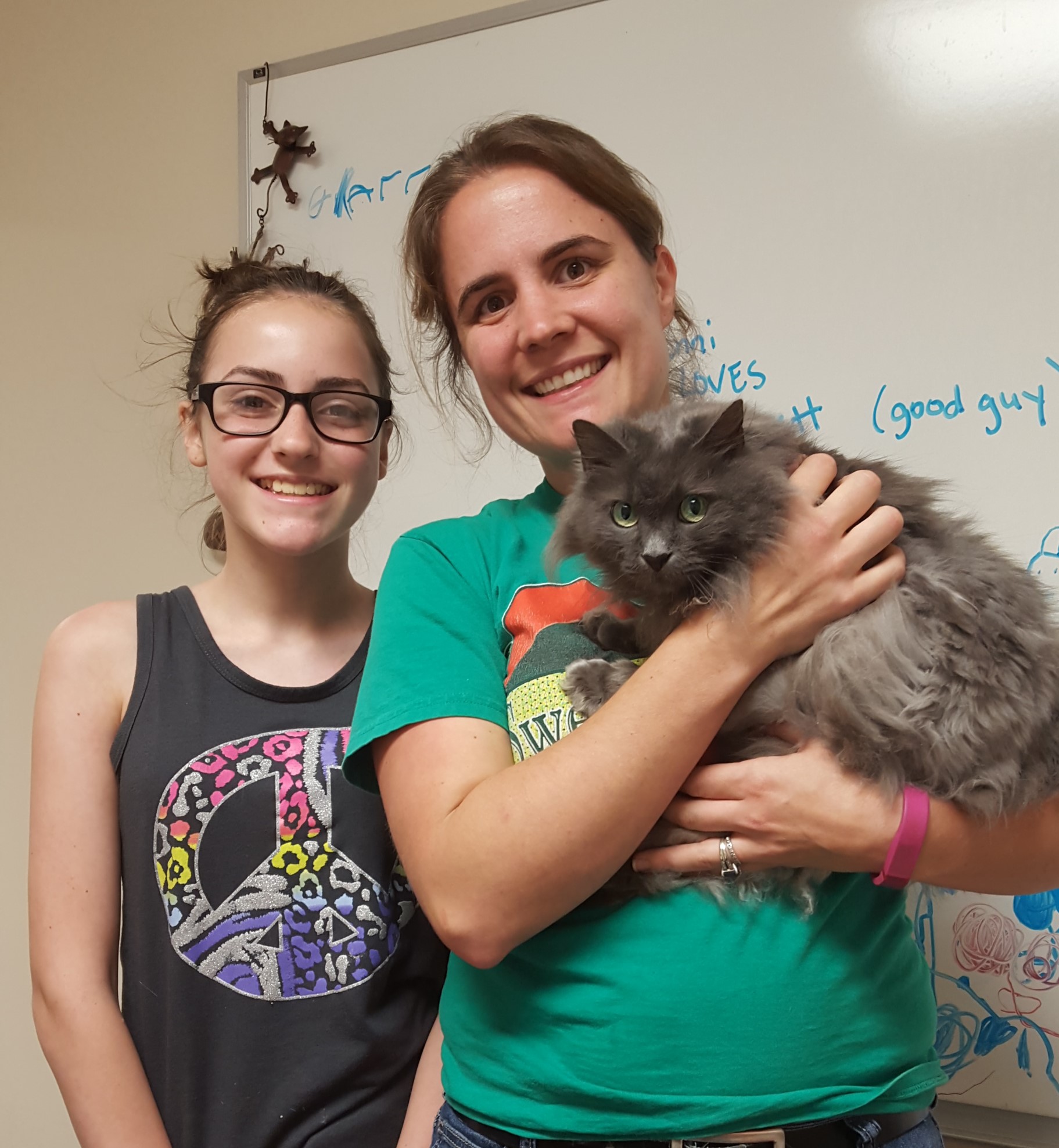 Sugar Bear, a beautiful green-eyed, gray cat, was born paralyzed from the hips down. When her lifelong companion passed away, she was taken to animal control. As a senior cat, she had little hope for survival, but Furkids rescued her and gave her a second chance. At the shelter, Sugar Bear waited for someone to look past her disability and realize what a wonderful cat she is.
Just like Helen, Sugar Bear found her forever home on May 28. Sugar Bear is now part of a family with a kitty sibling, Maribelle (FIV+), adopted from Furkids last year!
To see more special animals like Helen, Cheeto and Sugar Bear, visit www.furkids.org!
---