Samurai's Sad Story, and a Happy New Beginning!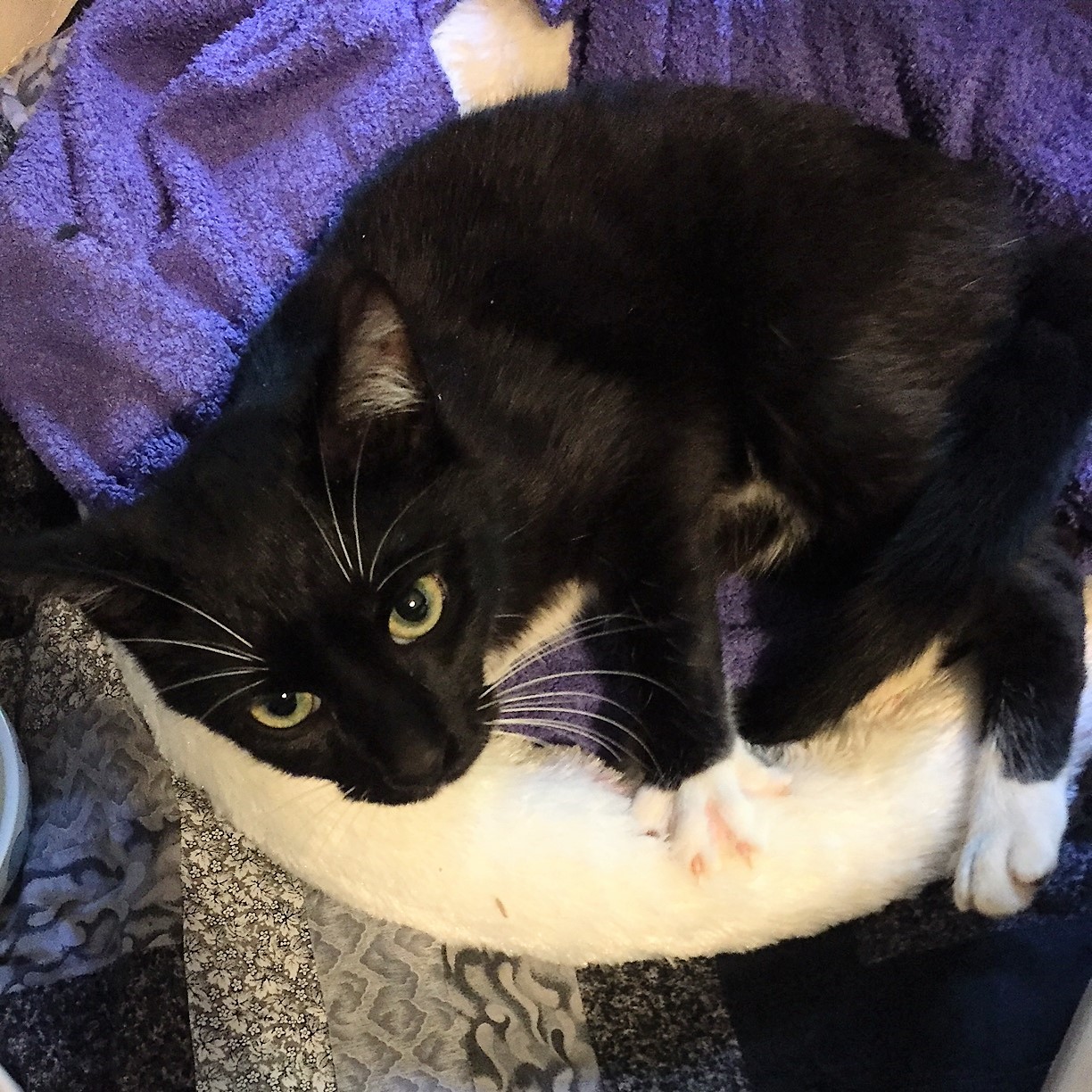 *Out of respect for our friends, family, and followers, we are going to tell Samurai's story with words rather than pictures. The photos are difficult for even rescue professionals to stomach, so we are not sharing them here.*

Samurai came to the attention of Furkids a while ago, when one of our previous kennel techs heard his tale. He was cowering in a drainage ditch at an apartment complex in Flowery Branch, and he was badly injured.

It took about a week for a group of volunteers to finally capture him, and he went straight into emergency care. He had huge, angry burns all over his belly - we don't know how long he had been in this condition, but we know it had to be terribly painful.

Clearly, this little guy was a fighter, so 'Samurai' seemed a fitting name. He endured his initial medical treatment - more pain - and a week later, found himself in foster with a loving and experienced medical foster family; where he is slowly learning to trust humans again.

Samurai receives three laser treatments each week, to help heal and close his wounds. You can imagine the medical bills! But, Furkids rallies for animals in these life-threatening situations, because we know that you, our dear Rescue Partners, will be right there with us. Your grip on that safety net along side of ours is the reason we can save these lives, and we are so grateful.

If you'd like to help Samurai heal, just click furkids.org/donation. We will bring you updates on his progress, of course; and, one day soon, we'll ask for your help again...

To find Samurai a Forever Home!

Thank you to the moon and back, for your unwavering support as we carry out our life-saving mission. Samurai is going to live the life he deserves, thanks to you; and the oh-so-compassionate Furkids Team.
---