Relay Race to the Finish: 22 Cats from Effingham County to Furkids!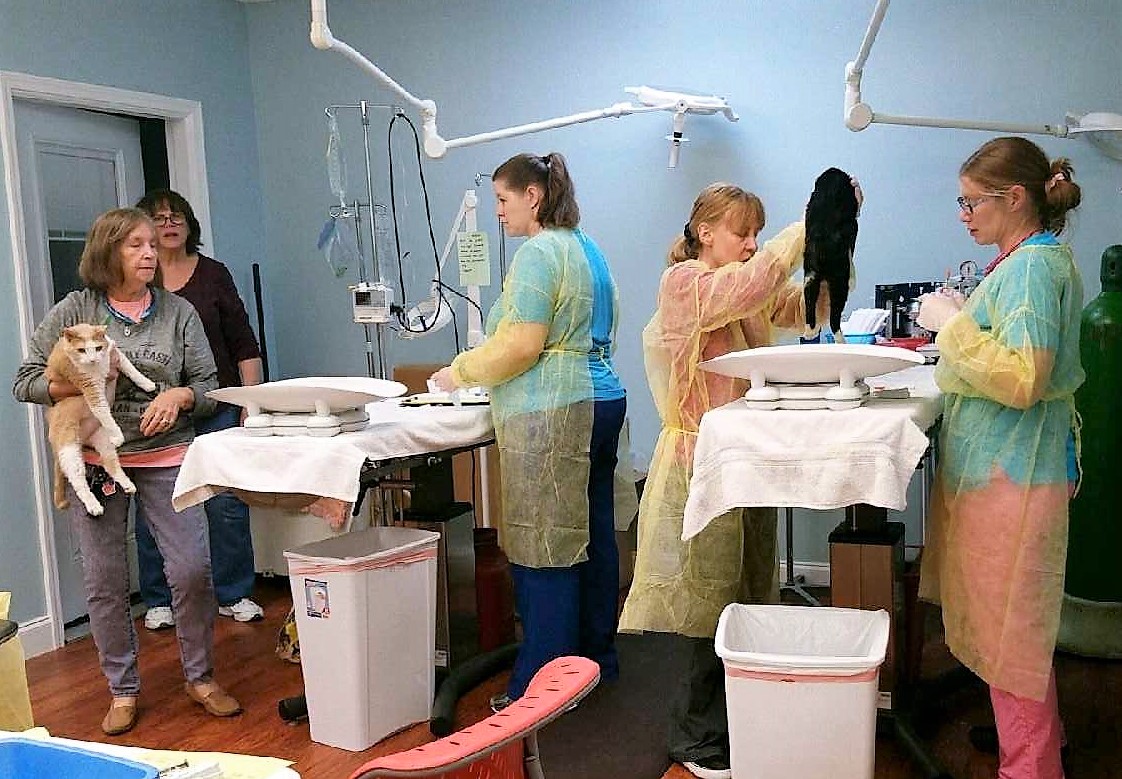 A couple of weeks ago, Furkids was asked to help with an eviction situation. Twenty-two cats were about to be turned out on their own. Could we take them?

The plea to fund their rescue went up on Facebook - Furkids needed $1870, fast, to cover their initial vetting. A volunteer happened to be at a dinner meeting in a restaurant near GA Tech. She saw the post, and shared the emergency with the folks at her table.

Cue the angels...a stranger at a neighboring table heard her tale, and donated the entire $1870, on the spot! That, dear friends, was a one-in-a-million Rescue Miracle.

So, how did Furkids celebrate? A small animal shelter in Effingham, GA, had reached out to us for help with their cats - some of whom had been at the shelter for nearly a year. We said, "Sure! We'll take ALL of your cats!"

And the relay was on! A friend of Furkids in south Georgia loaded the felines up in the van. She headed to Macon, where she met up with our mobile medical team (OK, our vet techs in another van...), transferred the crates, and the Kitty Caravan headed to Atlanta.

What a scene - staff and vols processed the new Furkids, and almost all of them went straight to foster care! (The few who don't yet have fosters are chilling in a pod at the shelter, it's affectionately known as "The Bachelor Pad"!)

Two huge saves in two weeks. That's the way we roll! And that's why we need you - to volunteer, to foster, or to donate to our lifesaving mission. Because of you, our Rescue Partners, the Effingham cat shelter was COMPLETELY EMPTY for the first time in history!
---