A Miracle Happened for Abby and Lucy!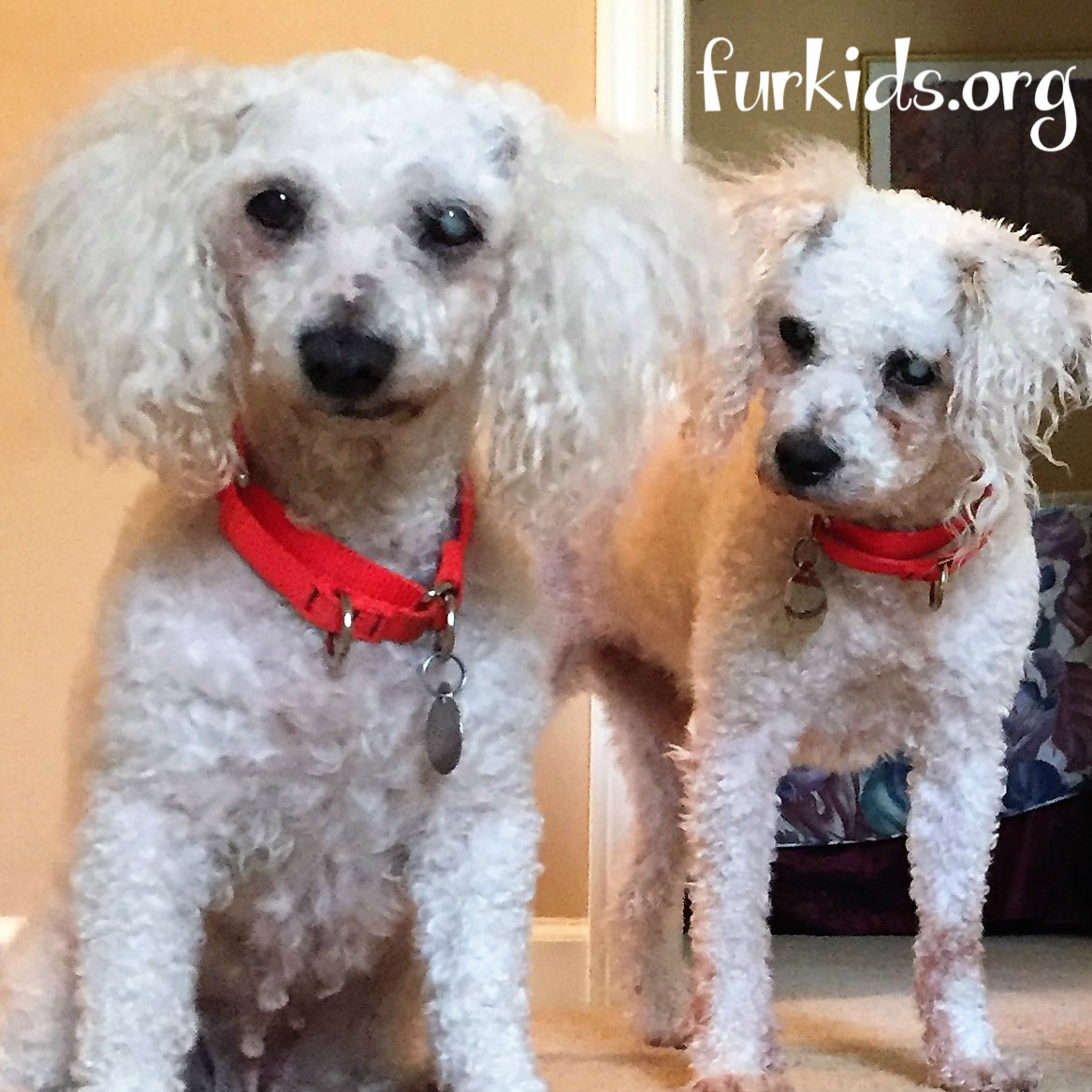 The MIRACLE of SIGHT - Help ABBY and LUCY See Again!

It's a perfect day for a MIRACLE for ABBY and LUCY. These two bonded, 6-year-old Bichon-Poodle mixes came to Furkids from a horrible situation. They were filthy; and sick with terrible ear infections. Their fur was hopelessly matted, their skin was red, inflamed, and irritated; and their person was headed to a life on the streets.

In short, they were pitiful.

Once in the capable hands of Furkids fosters, they were healed up, cleaned up, and carefully assessed; and we discovered that - in spite of all their past trials - they are at the very top of the Sweetness Chart. Total Lovebugs. But, they have one BIG challenge...

Due to early onset (probably genetic) cataracts, ABBY and LUCY are BLIND.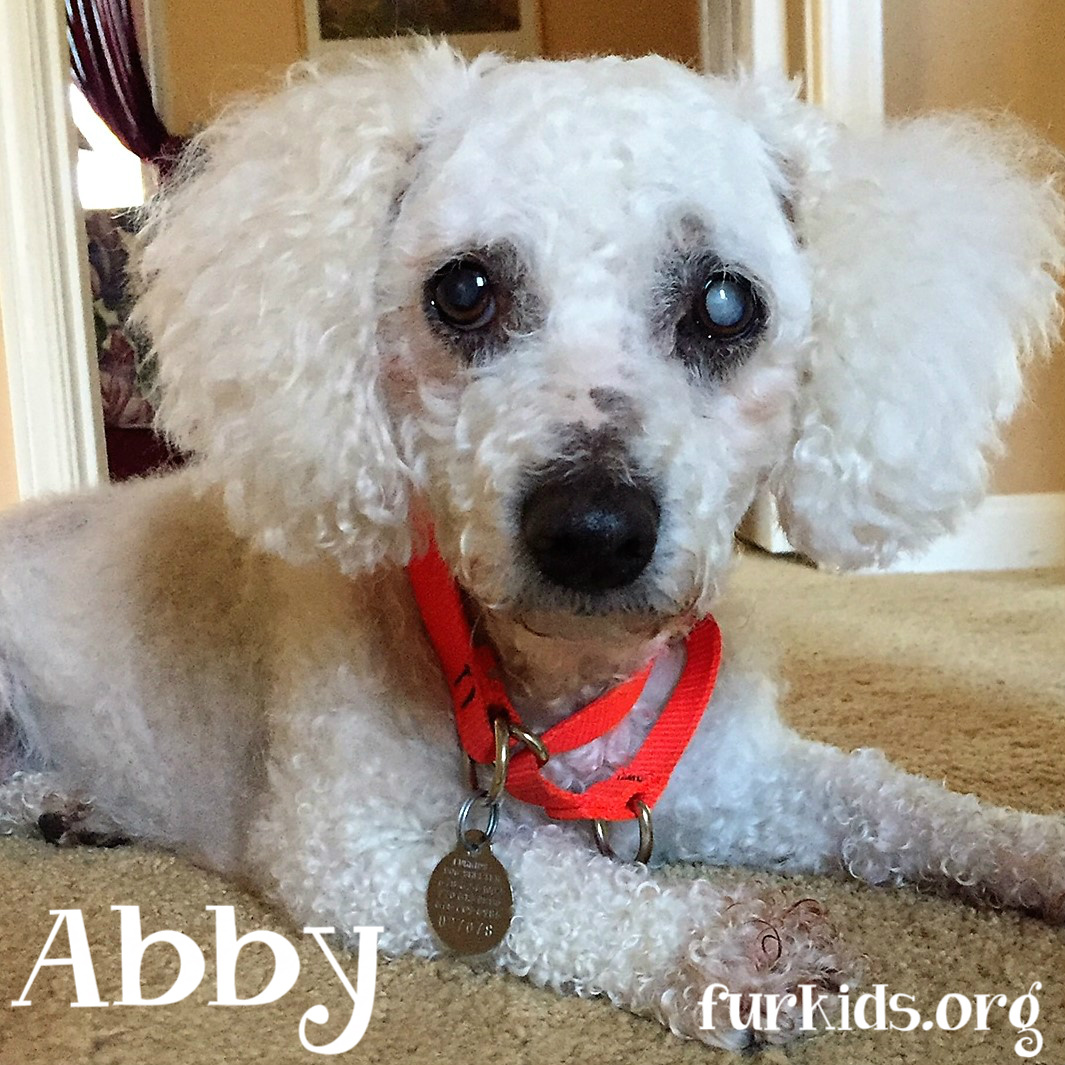 Have you, or a loved one, had cataract surgery? Then you know it is a straightforward procedure, removing the diseased lenses of the eyes and replacing them with clear, artificial lenses. It is also very, very successful. And, because these girls are still young-ish, they (and their adopter!) would benefit from their restored sight for many years to come!

The cost for their surgeries - both pups, both eyes - is about $5800. Won't you help us fund this MIRACLE with a gift here? https://furkids.org/assets/documents/donation. So easy.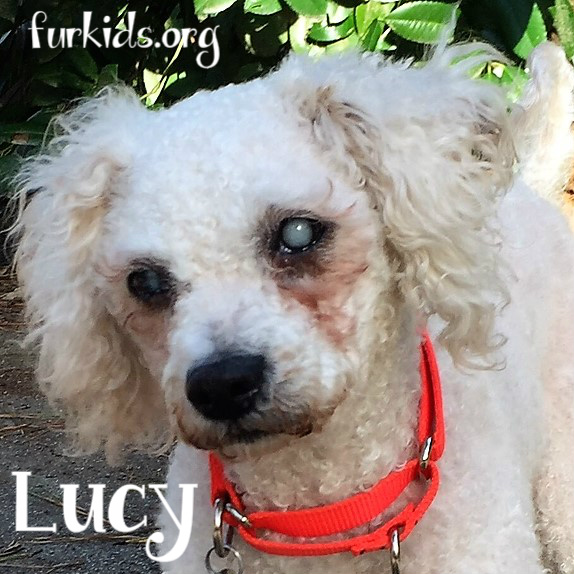 Please join the "MIRACLE of SIGHT" campaign for precious pups, ABBY and LUCY and please SHARE their story with friends and loved ones. We hope to bring you a very happy update soon! Thanks, Rescue Partners...we can't do this without you. Adorable, slobbery kisses from ABBY and LUCY, too!
---