PREGNANT SENIOR CAT FACES CHALLENGES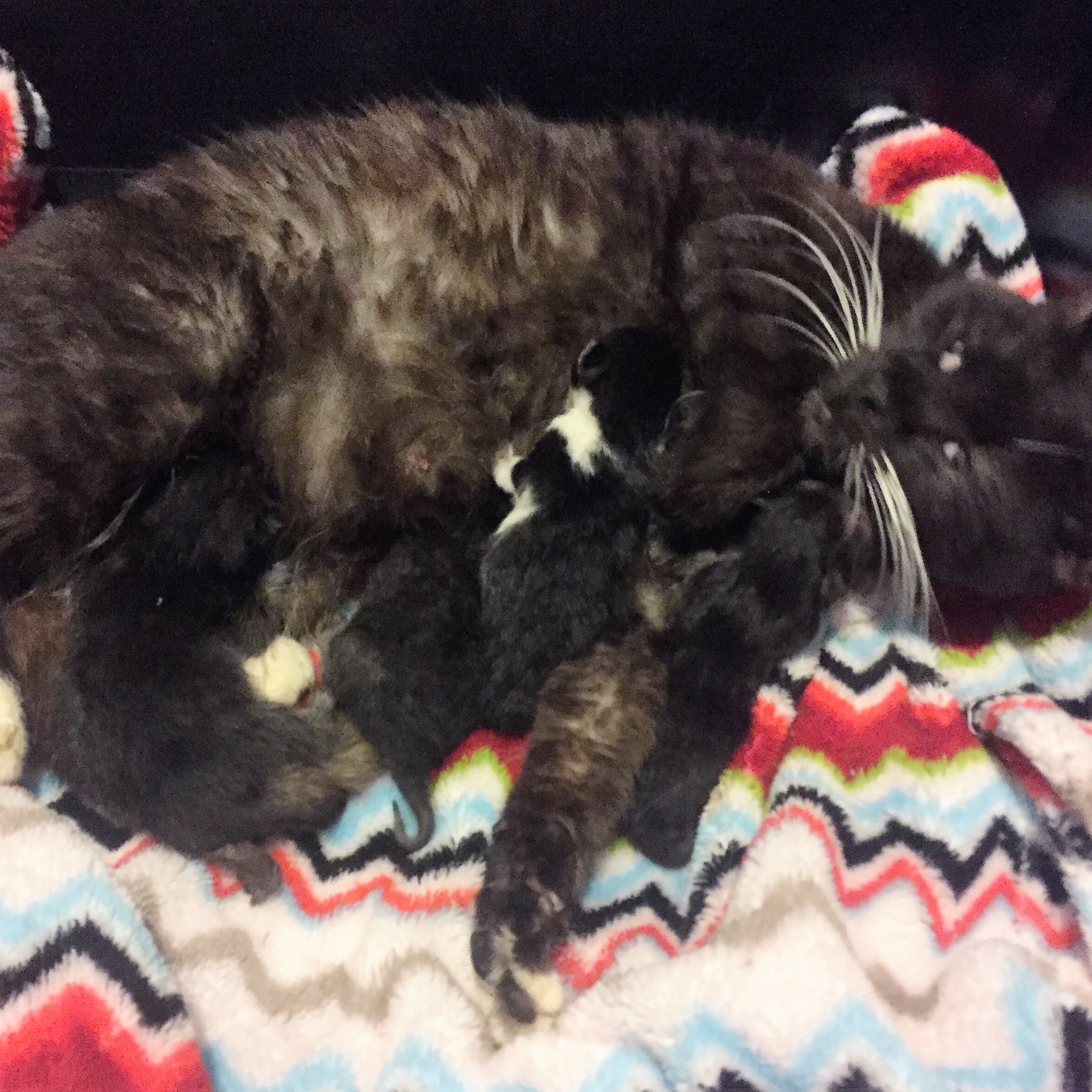 Mostly-toothless Khatleesi was not having an easy time with what was surely her umpteenth pregnancy. As an 8-year old, she was, technically, a pregnant senior. But she soldiered on, and delivered The Meowtain, Jon Snow, Arya Stalk, and Tyrion Lannispurr. (Don't judge, she'd used up all those cute kitten names with other litters. This time she had to think outside of the litter box.)

As Khatleesi was cleaning them up, which was surely challenging without teeth, she began to feel nauseous. Although she was hungry, she couldn't eat. Pain made it nearly impossible for her to nurse her littles. But, luckily, this pregnancy and delivery was very different from those before. Khatleesi was now a Furkid, and her loving foster mom saw her distress.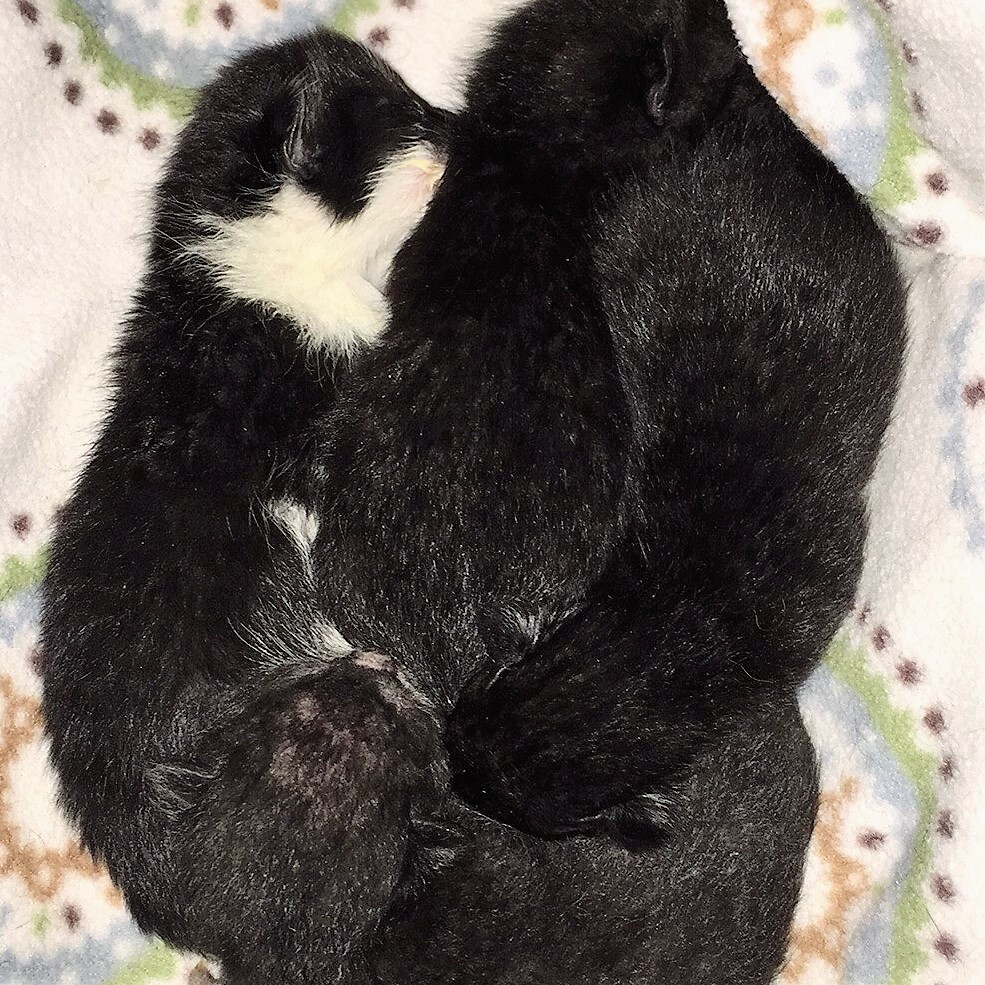 Her babies were shuttled to a member of our brilliant bottle brigade, and Khatleesi was rushed into emergency surgery. Her seriously infected uterus was removed - likely just in time to save her life. She was sore, but she felt so much better when she awoke.

Then, everyone at Furkids held their collective breath - would she take the babies back? The introduction was made, and Khatleesi welcomed her brood with open paws...you can imagine the huge sigh of relief!

Now the kittens are attending to kitten business - eating, and growing, and thriving under Mama's watchful eye. And Khatleesi will soon be free to live the rest of her life as a Kitty of Leisure. As it should be. Mom and kittens still need good food, formula and important vetting. If you can help this little family, please click here: https://furkids.org/assets/documents/donation.
---