Love Conquers Fear in a Heartwarming Adoption
By: Tamara Prasad, Volunteer Manager
A week ago we welcomed a family into the dog shelter. The dad and daughter were so excited to meet the dogs, but the mom was outside pacing. I opened the door and invited her inside. She was shaking and extremely fearful. She told me her story.
As a child her mother instilled a fear in both her and her sister of dogs. At 49 years old, this woman had never touched a dog. Not even once. She had been so scared and extremely fearful all this time.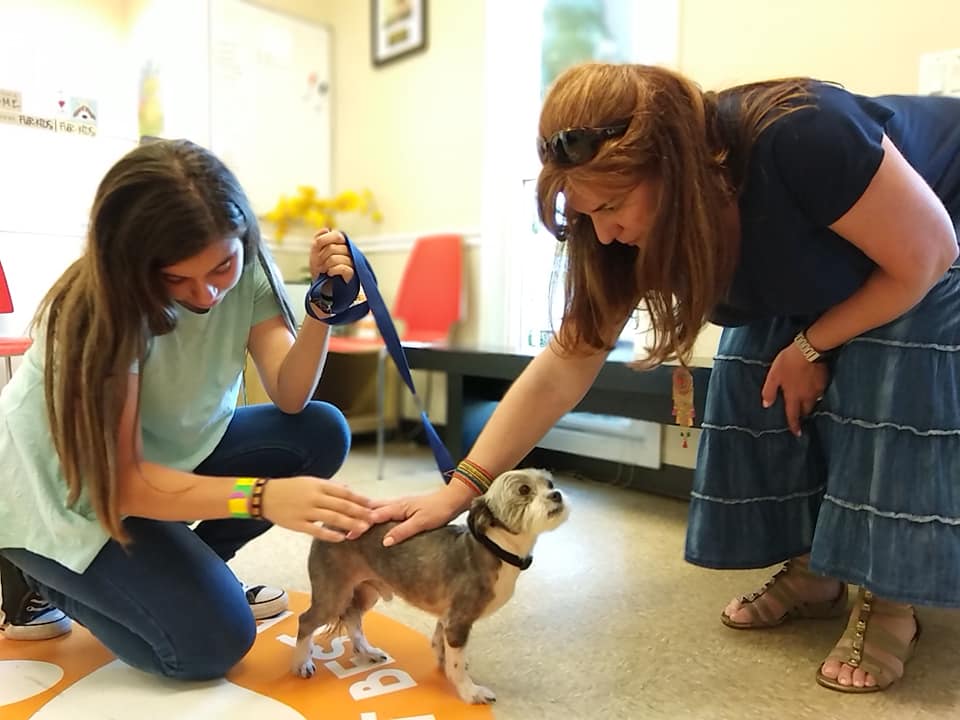 The family fell in love with Wyatt. A timid 8 pound cute ball of fluff. Over the next 2 hours I became a dog psychologist for this mom. At first I talked her through her fears, then she used my body as a "shield" to get close to Wyatt. She eventually touched Wyatt's head, after a lot of gentle persuasion. We were all so excited. This interaction went on for 2 hours. Lots of fear then a touch, lots of fear then another touch. Over and over again….
I'm happy to say after a long period of patience and coaxing we got her to bend down and let Wyatt sniff her hand and she rubbed his head. She felt more comfortable. They ended up adopting little Wyatt and I'm thrilled to report the family is so happy! Wyatt, now called Buddy, sits on his new mommy's lap every night. What an amazing story of letting go of fear and letting love in!
Looking to add a sweet pup to your own family? Our dog shelter team is always happy to work with you to find the perfect fit! You can fill out an adoption survey here to get started.
---