Injured by Gunshot, Sugar Pie Stays Sweet
Although her soft powder blue eyes say a lot, Sugar Pie can't tell us everything she has been through in her two short years of life.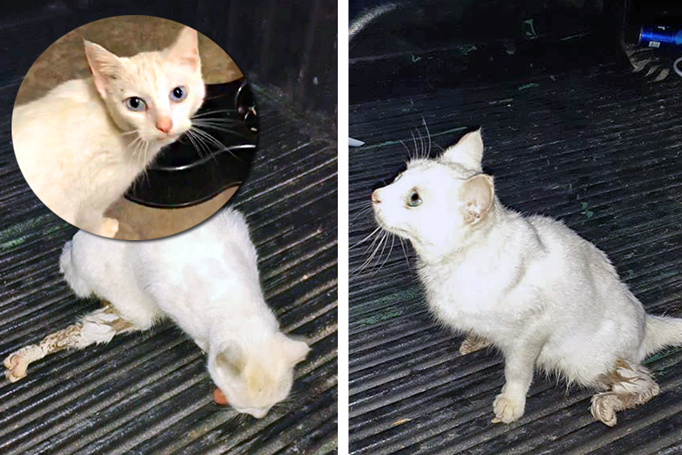 All we know is that she has been suffering outside too long; she is now safe with us; and she has a long road ahead of her.
It takes a Village
It all started last Saturday night when we came across a woman reaching out via social media, asking for help with a neighborhood cat that had a badly broken leg. She had no car or even a home of her own, so she did not have a way to help the cat. It touched our heart to know she was working hard to help a stray when she herself has very little. She simply cared, and we are grateful she did!
Immediately, several Furkids volunteers and animal rescuers sprang into action, and a Saturday night scramble that involved at least a half dozen people extended into Sunday. All told, the tag-team of transporters covered 188 miles in just a few hours. Finally, Sugar Pie arrived safely at Furkids.
The Furkids med team got to work on her right away. They soon discovered that Sugar Pie was apparently shot some time in the past, and the buckshot that zipped through her little body did a great deal of damage. If you look closely at her x-rays, you will see buckshot sprinkled throughout her little body. It's hard to understand why anyone would so violently hurt an innocent animal. The buckshot fractured a hipbone, which is no longer attached to her pelvis, and she has a pubis fracture as well as ligament injury and a possible severed sciatic nerve. Because of all this, Sugar Pie has not been using her right hind leg for some time – long enough for it to atrophy a bit. She can move around well, but her 'bum' leg gets in the way at times. It's especially a challenge in the litter box. The hope is that we can help her regain at least some use from her leg, but the reality is her injuries could lead to her losing the leg. We are working to help her keep it if at all possible.
The good news is that Sugar Pie is not in pain. Nerve damage like Sugar Pie's can take months or even years to determine if it will improve, if it does at all. Despite the extensive abuse, Sugar Pie is incredibly loving and resilient. She rewards everyone who meets her with affectionate rubs and purrs. We are happy to say Sugar Pie now has a full tummy, isn't afraid and alone anymore, and is in the arms of a caring Furkids foster mom. She has a long road of recovery ahead and we are with this sweet girl every wobbly step of the way!
Many people have lost so much in just the past couple of weeks as the grip of a global pandemic tightens on our economy as well as our health. People who might have had the means to help stray animals before no longer can. The Humane Society in the local area could not take Sugar Pie because they are overwhelmed with people surrendering animals due to job losses resulting from the pandemic. We sadly expect to hear more stories like this in the coming weeks.
If you can help us provide lifesaving care for Sugar Pie – and for the influx of surrendered, abandoned and injured animals coming in as a result of the coronavirus pandemic - please donate now by clicking on the DONATE button below. You can also mail a gift to Furkids at 5235 Union Hill Rd, Cumming, GA 30040.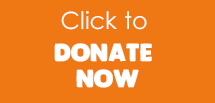 As we head into yet another kitten season, and the additional strain on all shelters will be unbearable without your support. We will continue to share updates on Sugar Pie, so please stay tuned!
---