Home for the Holidays - A Big Year for Furkids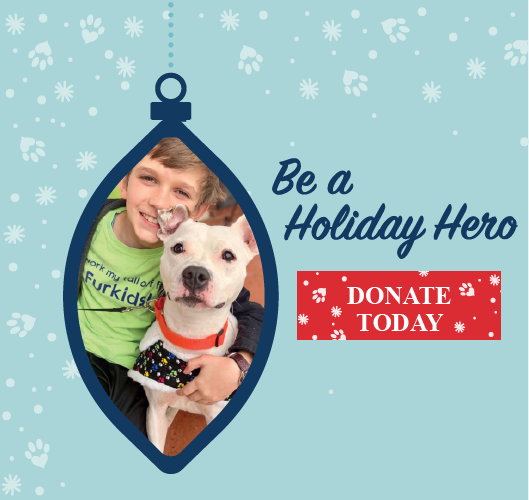 This has been a big year for Furkids! To date, we have adopted 2,870 cats and dogs to loving forever homes. Our Furkids Interstate TransFUR Program has sent 1,022 animals to our northern partners, including a trip that's happening just as this letter is going to press. Another group of rescued Furkids pets will arrive at their forever homes right on time for the holidays.
Furkids is also coming home for the holidays – to a home of our own. In a few short weeks, our Doraville cat shelter will close, and we will transition the shelter cats to our beautiful and unique new headquarters in Forsyth County. We have a lot of work ahead, but with you on our side, we'll be ready for the challenge!
Of course, we will maintain a strong intown presence through our 12 Petco and PetSmart adoption sites and a brand new Furkids Adoption Center next door to our Peachtree Corners thrift store (opening in December).
The end of year is a very busy season for us, especially this year with our upcoming cat shelter move. We still have many unmet needs, such as ongoing treatment for sick and injured animals in our care, day-to-day vaccinations and surgeries, and last-minute preparation for cats (and dogs) to be welcomed at our facilities.
Would you consider being a Furkids holiday hero by making a year-end gift? Your gift will help us maintain our lifesaving capacity during this unprecedented time of growth.

You may make your gift online or mail your gift to:
Furkids
5235 Union Hill Rd.
Cumming, GA 30040
Thank you again for all that you do to benefit our lifesaving work at Furkids. Merry Christmas and happy holidays!
We wish you a joyful holiday season and a very happy New Year!
With much gratitude,

CEO and Founder
Samantha Shelton
---