Help Salvage our Anniversary Celebration!

Furkids is adjusting our operations in response to the coronavirus pandemic. We are experiencing a significant impact on our ability to save animals and on our fundraising efforts. We are especially concerned about the animals likely to be surrendered to shelters as families are challenged to make ends meet or are too ill to care for their pets. Resources are already rapidly depleting at shelters, forcing many to close their doors.
Because of this crisis, Furkids had to cancel our most vital fundraiser - our 18th Anniversary Celebration. Historically, this party has generated critical lifesaving revenue – around $150,000 of our annual funding. Losing these funds will negatively impact animals in what are already very difficult times. So, we're appealing to you - our supportive community - for your financial support in the face of this crisis. We need you now more than ever!
To salvage the party revenue, we are launching a silent auction starting March 18th, and ending March 21st, Saturday night at 8:00 p.m. Please register NOW by texting the word FURKIDS to 71760. Once registered, you can bid on fabulous auction items, buy a NEW Furkids t-shirt, and donate to Furkids! On Saturday night, we will be coming to you live from our headquarters to countdown the auction with the cutest puppy and kitten party you have ever seen! Make plans to join us live via Facebook as we have some fun and raise important lifesaving funds.
Please note—we will work with Georgia residents for pick up and delivery. Shipping locally and out of state will require an additional shipping fee.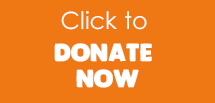 Thank you for supporting our vital anniversary fundraiser!
What you can do to help:
Please donate now.
Foster a Furkid while you are stuck at home. Fostering opens up space in our shelter to rescue more at-risk animals.
Start purging your closets and home of items you don't need. Our thrift stores generate vital revenue for our lifesaving programs.
Despite this crisis, we will continue to save lives and care for the animals currently in our program. Furkids will remain open for adoptions by appointment.
Please monitor our website regularly for changes to shelter hours, protocols for visitors and volunteers, and more.
Our online auction starts right now and continues through Saturday at 8pm. We ask for your financial support to make up the tremendous loss of this vital fundraiser. Please help us spread the word!
Click here to make a donation to Furkids during this acute time of need.
We thank each one of you for your loving support and care. We plan to have a fabulous party at the Furkids Headquarters when it is safe to gather in groups again. We'll have even more to celebrate!
Thank you so much for being a vital part of the Furkids family! We wish you good health and peace during these challenging times and we give thanks for you.