Furkids in the Midst of COVID-19

In response to the coronavirus, Furkids is adjusting our shelter and adoption operations. While we do not know what the coming weeks hold, we do know that the health and safety of our Furkids community is of utmost importance. Therefore, we have implemented the following operational changes:
Furkids Operational Changes
Cat adoptions have been temporarily consolidated to our Pet Adoption and Community Resource Center in Peachtree Corners at 4015 Holcomb Bridge Rd, Suite 390, Peachtree Corners, GA 30092.

Our Alpharetta Dog Shelter and Peachtree Corners Pet Adoption & Community Resource Center are open for adoptions by appointment only. To set up an appointment with our dog shelter, please call 678-624-1003 or email dogadoptions@furkids.org. To set up an appointment for cat adoptions, please email adopt@furkids.org.

Cats have returned to some of our Petco, PetSmart store adoption centers! We are working on opening up all locations for adoption appointments and will update this page as stores open up. If you are interested in volunteering at a store location, you'll be helping us open up faster, and save more lives! Apply to volunteer

Adoption centers currently open by appointment only:

Petco Buckhead
Petco East Roswell/Holcomb Bridge
PetSmart Buckhead
PetSmart Midtown
PetSmart Northlake
PetSmart Peachtree Corners
PetSmart Perimeter


Adoption centers temporarily closed to the public:

Happy Tabby Cat Cafe
Petco Alpharetta
Petco Sandy Springs
Petco Smyrna
PetSmart Mall of Georgia


Thrift Stores have re-opened for donations and in-store sales, and a fourth location in John's Creek will be opening in June! Furkids needs you to keep shopping - now more than ever! Donations are also being accepted at all our Thrift Stores, including our brand new John's Creek location. Thrift Store sales historically bring in 35% of our annual income. This revenue declined sharply due to temporary store closings - but you can help us catch up! Safely shop in our Thrift Stores, or stay home and shop our Thrift Stores Online by visiting our Furkids merchandise store, our Facebook Shop and Ebay Store. You can also bring in your donations for our Thrift Stores today!

Volunteer group operations (school/company groups) are postponed

The FurTales reading program for children is temporarily suspended

Many community adoption events are postponed. Please check our Events page for upcoming events.

We will limit intakes when necessary

Please continue to check back regularly, as further changes may be made for the safety of the public, our staff, volunteers and animals.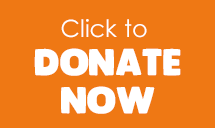 How You Can help Minimize the Impact of this Global Health Crisis on Homeless Animals
Adopt
Social distancing isn't lonely with a Furkid. Now is the perfect time to open your heart and home to a homeless animal in need. You'll have plenty of one-on-one time with your new best friend to help them acclimate to their new surroundings, work on basic training, and form that unbreakable bond. Click to view our adoptable cats and dogs.
Foster
Foster a Furkid while you are stuck at home! Fostering opens up space in our shelter to rescue more at-risk animals and at no cost to you. Click here for more information.
Donate
Please consider making a gift to Furkids in this unprecedented time of need. Furkids is losing funds vital to our program as we go into kitten season and the summer months. We are especially concerned about the effect this crisis will have on animals; particularly those that we expect to be surrendered to shelters as families are challenged to make ends meet or are too ill to care for their pets. Furkids is experiencing a significant impact on our ability to save animals and on our fundraising efforts. Resources are already rapidly depleting at shelters, forcing many to close their doors. You can donate via credit or debit card or via PayPal here. You can even create a Facebook fundraiser to support Furkids here.
Please donate to our Thrift Stores. Did you know that revenue from the Furkids Thrift Stores makes up one-third of our annual operating budget? Temporarily closing our stores during the COVID-19 crisis had a devastating effect on our annual income, and by extension, on our ability to save lives. But there are ways that you can help. Take advantage of being home and start purging your closets and home of items you don't need! Our thrift stores generate vital revenue for our lifesaving programs and fortunately re-opened on May 4th and are now accepting your donations. Visit our Thrift Store page for more information and locations.
Shop
Please shop our Thrift Stores. Our thrift stores generate vital revenue for our lifesaving programs and re-opened on May 4th.
Please shop our Online Store for great deals on everything from brand new dog beds to pet grooming products.
If You Need Help Keeping Your Pets During this Crisis
The COVID-19 pandemic is leading to job and income loss for thousands of families. We hope to help minimize the number of animals surrendered or abandonded during this crisis by providing resources to our coummunity. If you know of a resource that can help pet owners in distress keep their animals, please email us at news@furkids.org.
Financial resources for medical expenses