Gemma has Feline Leukemia, and a PURRfectly Normal Life in a House Full of Love!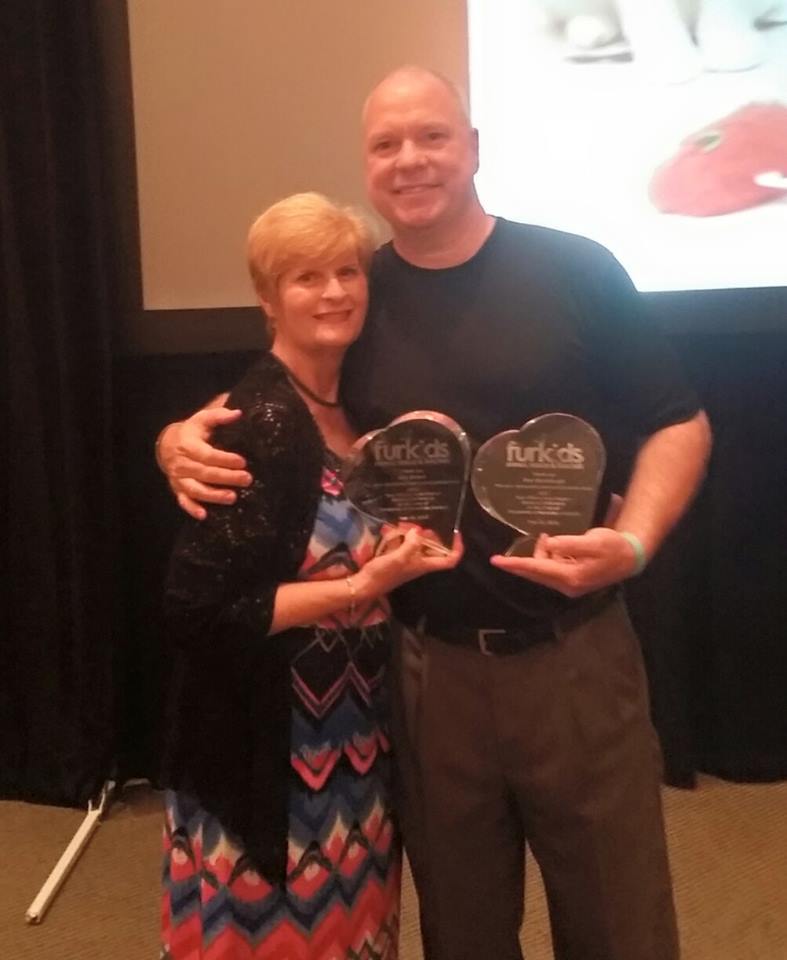 It was serendipitous that Kay and Don met as volunteers for Small Dog Rescue, now Furkids' Dog Shelter. They married, and have fostered more than 100 dogs and puppies over the last ten years. That's extraordinary!

But their story doesn't end there. Don had always wanted a cat. Since the pair spent a great deal of time at our Alpharetta dog shelter, Kay and Don knew our feline leukemia (FeLV+) cats well; they are housed at the dog shelter instead of the cat shelter because FeLV is contagious to other cats.
It is not, however, transmissible to dogs, or people. Don and Kay decided to foster FeLV+ cat Gemma, a huge fan of pups of all persuasions. We are happy to say that they completely failed at foster - soon after, they officially adopted Gemma! She is very happy now in her very own "pack".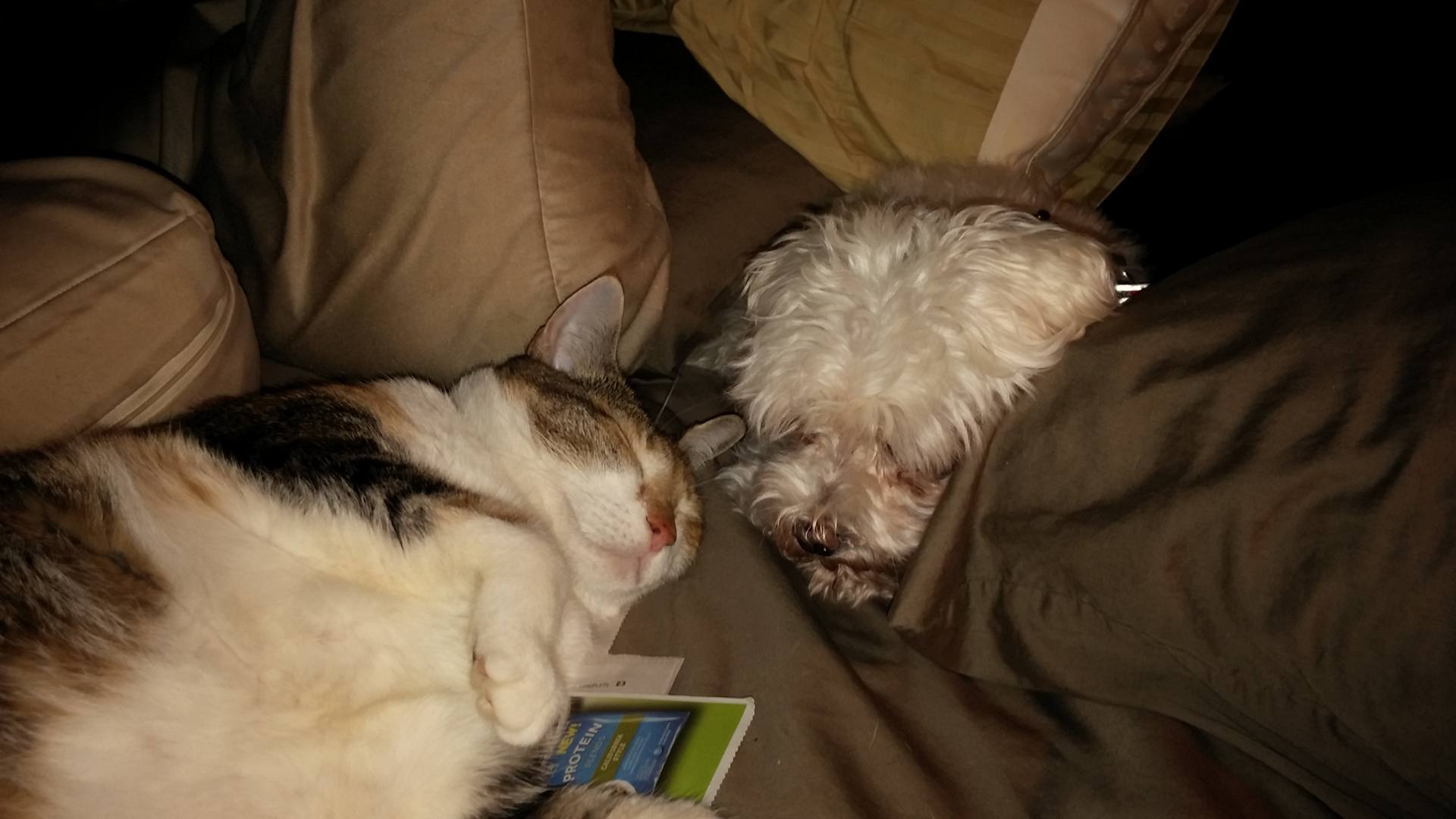 Sadly, many cats who test positive for the FeLV virus are euthanized; even though they can live in fine health for years. Furkids is committed to educating folks about these felines, who are just like other cats - loving, playful, and in need of good homes. Check out the pic of our cute current residents! They do need to be "only" cats, or be adopted into households with other positive cats. And, great news, these sweeties have no adoption fees.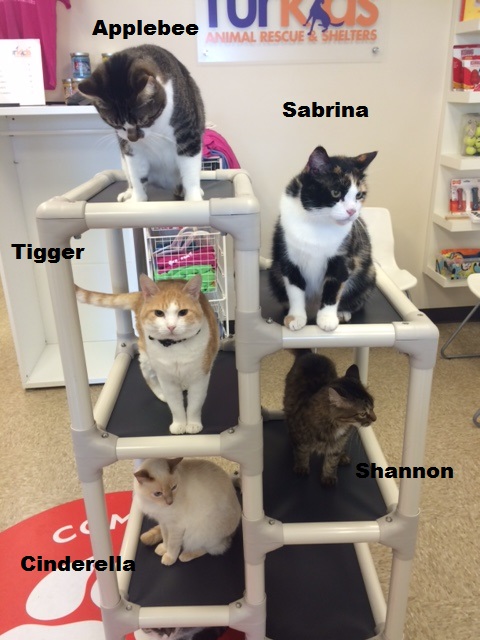 One of the benefits of housing the Furkids FeLV+ cats at the dog shelter is that most of our kitties are dog-friendly! So, be like Kay and Don, and invite a FeLV+ cat into your dogdom. Spoil her like crazy, and enjoy your time together; knowing that you have given a special homeless pet the gift of family.
Our dog shelter is open Wed 10-5, Thur 12-7, and Sat 10-5.
We hope to see you soon!
Written by: Nancy Pihera
---