Confetti Finally Goes Home
5,291 days. That's 14 ½ years. Until April 30th, Confetti was the kitty who had been with Furkids the longest. Confetti was born in November of 2002 – the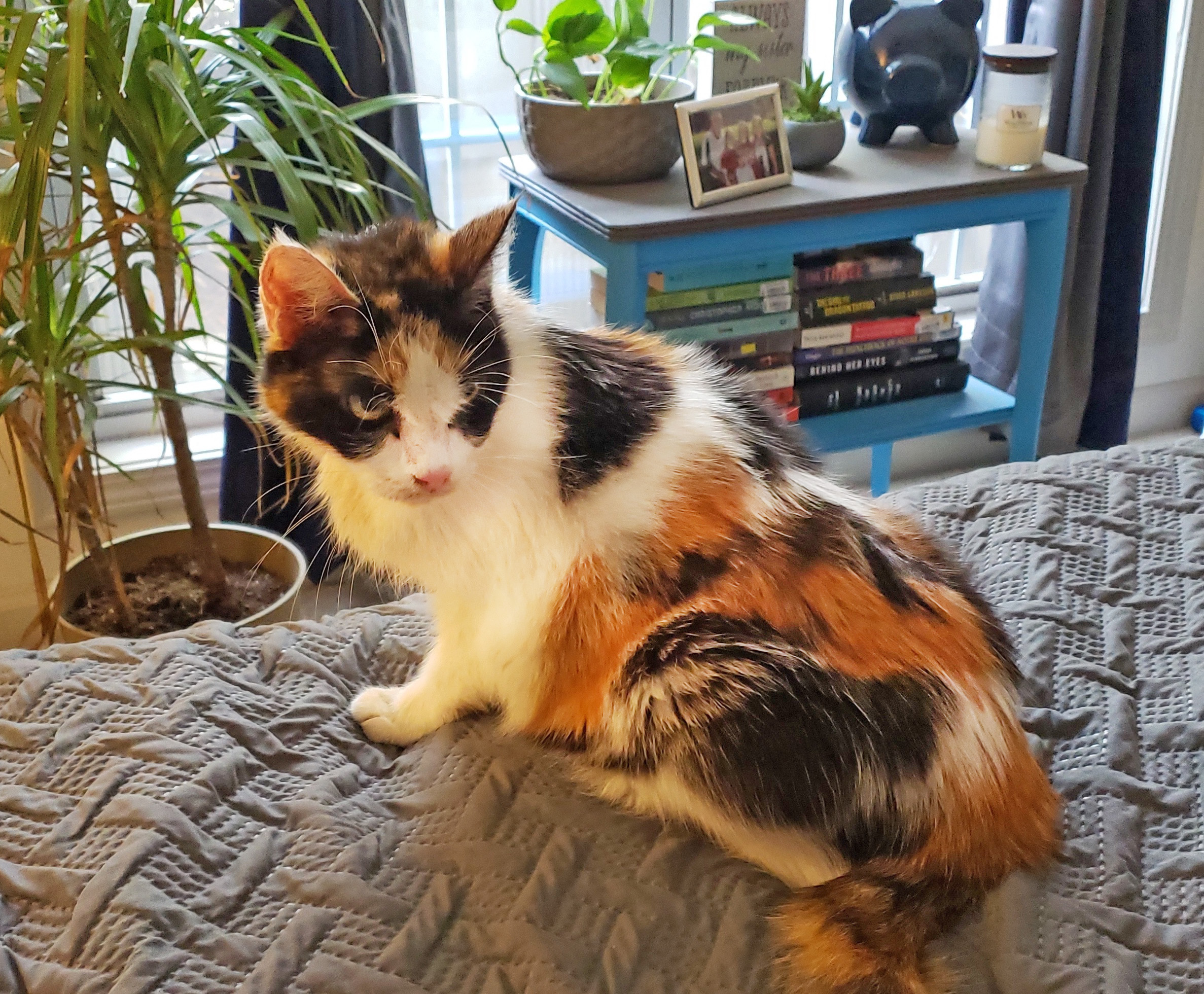 same year Furkids was founded, and came to Furkids in November 2004 from the Atlanta Humane Society, which means she may have spent her entire life in shelters. Confetti was adopted and returned several times over the years. Usually she was returned because of inconsistent litter box use. The last time she was adopted was in 2015. Whenever Confetti came back to Furkids, she settled right back in just like she was at home. We came to the conclusion that Confetti felt Furkids was actually her home, but we never gave up hope on her. Confetti just needed an adopter who had a clear understanding of her needs, and the patience to work with her to make her feel at home.
While it's a bit bittersweet to know our time with Confetti has ended, we are absolutely overjoyed that Confetti has finally found someone who has accepted her on terms – and is willing to give her a home in her twilight years. She is a loving cat that deserves a truly loving home, even if it's late in coming.
So here's to Confetti, a beautiful and loving girl who is well-named with her beautiful confetti-party coat! Our volunteers who have taken care of her for years say it best:
Sam: "Confetti is one of our originals. She is such a sweet and loving girl."
Jac: "I love that little girl with the big ear tufts so much! Confetti is one of my favorite girls!!!! She is so sweet, and loves attention."
Miyuki: "She is such an overwhelmingly sweet precious little baby!! Isn't her PURR so special!!!? Such a tiny girl with a great purr!!! She helped me with such a sweet and PURRfect kitty therapy!!!"
Karmelle: "She's got the loudest purr. Whenever I clean in her room, I always make sure to give her loves and then I can hear her purr from across the room."
John: "Our beautiful girl..."
Confetti
Seeking a home for 5291 days (14.5 days) as of 4/30/2019
DOB 11/1/2002
Intake at Furkids 11/4/2004
Adopted 4/30/2019!!
---