Be part of a game-changing new program
What life saving change allowed a long-time homeless Furkids cat find a new home in minutes? Now, you can be part of a game-changing new program.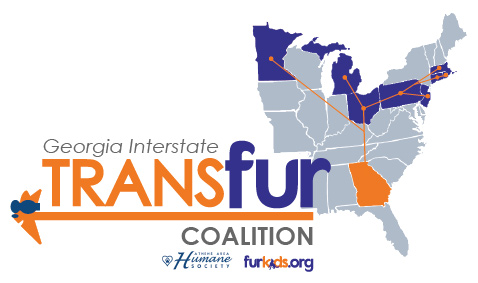 Tessa, a beautiful kitty, has lived at Furkids for nearly 365 long days, watching adopters leave the shelter with other cats. Sadly, Tessa was always left behind, and our staff members watched this affectionate cat lose her spirit. Until a bold new program matched Tessa with an unlikely adoptive family—almost immediately.
Furkids and the Athens Area Humane Society joined forces to launch the Georgia Interstate TransFUR Coalition, an innovative state-to-state animal adoption program. The purpose is to give homeless Georgia pets a better chance at adoption by sending them to Northern states. Cats have a higher chance of being adopted in in the North because Georgia has an overabundance of homeless cats, while states in the North need more cats to fill loving homes. Shelters in Connecticut, Massachusetts, Minnesota, New Jersey, and Pennsylvania are on board, and we are negotiating with still others who want and need Georgia's homeless cats.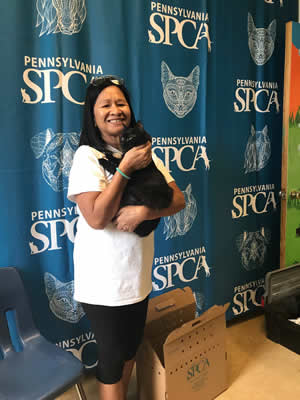 The program started when one of our loyal supporters donated a van to Furkids in 2017, and we decided how to best use the vehicle. Our first TransFUR was last October, when we transported 23 cats to Minnesota. Tessa was among the first transports. A Pennsylvania shelter visitor fell in love and adopted her within hours of her arrival. We've had eight transports this year, offering 313 cats and kittens a second chance. Our vision is to transfer as many as 100 cats (and later, dogs) per week from Georgia kill shelters.
For each transport, we identify kill shelters with overpopulations and rescue their animals. Already, we've emptied some shelters of cats. The coalition organizations and animal shelters have provided veterinary care, microchipping, inoculations, and many animals are spayed/neutered before they are transported so the cats arrive at their new destinations ready for adoption.
Can you imagine a greater joy than walking out of an empty animal control shelter, knowing you saved these animals and most certainly will find them new homes? It's what we dream and work for! The initial transports are proving that this program is successful. Now, you can join the team.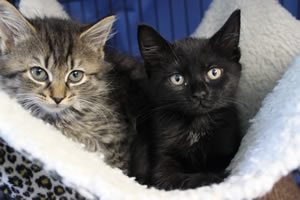 It costs more than $75 per animal to rescue, vet, quarantine, and transport cats to Northern shelters.
We need your donation to ensure the next round of TransFURs will happen! We need every dollar, and will be grateful for every donation. It doesn't matter how much you donate, it matters that you donate. And if you have love and time to give, please let us know. email transport@furkids.org. Be a part of one of the most successful animal adoption teams in Furkids history! Thank you for what you do for us.
Warmly and appreciatively,
Samantha Shelton
CEO and Founder
---