Home for the Holidays - A Big Year for Furkids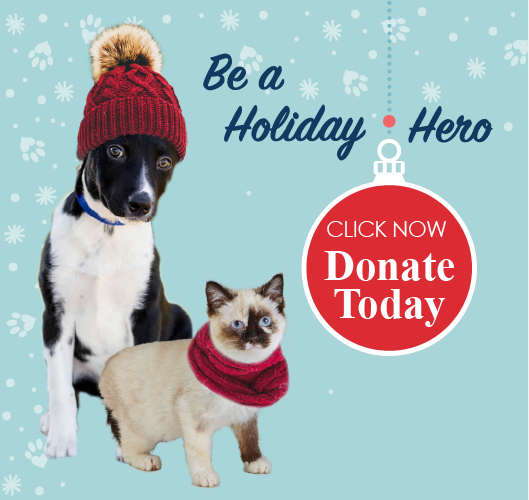 As 2019 winds down, we can't help but feel blessed and thrilled for the progress Furkids has made just this year alone, thanks, in part, to you. We have saved more than 4,100 cats and dogs to date - that's 757 more than we did at this point in 2018. Each one has a unique story – a broken heart, a devastating injury, a fear of pain or hunger when Furkids changes their lives. With your help, we have managed to not only just save these souls, but to have healed them, inside and out, and found loving homes for them. That is our mission, and I am so happy to report that Furkids is fulfilling our mission as we walk confidently into our future, embracing powerful, positive change.
In 2018, Furkids purchased our own forever home, which will allow us to consolidate our entire operation into one set of shelters, medical facilities, and a community center. This year, we renovated an existing building on the property and converted it to a cat shelter, medical facility, and administrative headquarters. And, as I write this, we are moving out of our Pleasantdale Road cat shelter after 15 years of calling it home. It's bittersweet, but it never really was ours. Now, we can truly say we are HOME, and there's no place like it! As we go into 2020, we continue our capital campaign to design and build innovative new facilities that will be game-changing for animal rescue and shelters. And, we are creating new solutions to age-old rescue problems:
We are building out a new retail Furkids Adoption Center & Veterinary Clinic next door to our Peachtree Corners Thrift Store. This offering will further strengthen Furkids' relationships with Peachtree Corners and surrounding communities, saving more animals and finding more loving homes.
We have found success with creative new off-site adoption events in social gathering places and at corporate sponsored events, where we can reach new populations, such as millennials – who are amazingly passionate about animals, and who embrace volunteering as a way of life.
We have put a strong focus on helping 'unadoptable' animals find homes, with fresh thinking that includes asking adopters questions about their flexibility and willingness to offer their homes to an older or chronically ill animal. The results have been amazing! In 2019, Furkids placed 18 FeLV+ cats to loving homes – four times the number in previous years. Many more found foster homes.
During these dramatic developments, you were at our side, donating, volunteering, working and cheering us on. Thank you for being part of our lifesaving work and for giving homeless animals peace, love, hope and a home.
Our Furkids never stop needing food, lifesaving medicines, veterinary care and love. They all need forever homes. Please remember Furkids in your end-of-year donations. Would you consider being a Furkids holiday hero by making a year-end gift? Your gift will help us maintain our lifesaving capacity during this unprecedented time of growth.

You may make your gift online or mail your gift to:
Furkids
5235 Union Hill Rd.
Cumming, GA 30040
We at Furkids wish you a Merry Christmas and Happy Holidays!
With love and gratitude,

Sam Shelton
CEO and Founder
---