250 cats and dogs ADOPTED in December 2014!!!
Furkids placed
250 cats and dogs in loving homes
during December 2014. Below is a list of everyone that was adopted. Congratulations to the new families! While we celebrate these adoptions, remember we still have hundreds waiting in the wings to be adopted. Please remember that both our Doraville Cat Shelter and Alpharetta Dog Shelter are open three days a week for visitors. BOTH ARE OPEN WEDNESDAYS AND SATURDAYS! 
Check out our hours and locations.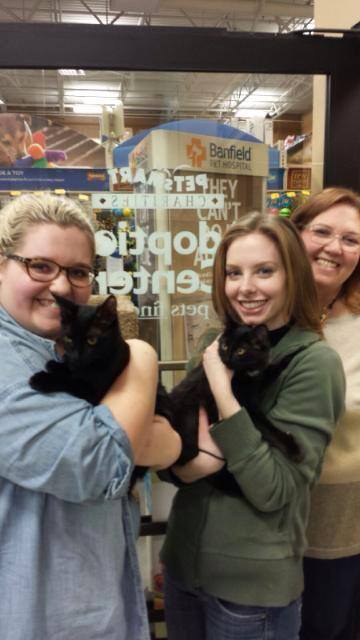 Cats (173):
4415 Confetti #1, 6010 Bad Boy, 12078 Irish, 12091 Fritz, 13720 Boney James, 13917 Hooper, 14153 Shadowy, 14188 Lonnie, 14224 Lightning McQueen, 14272 Ziva, 14486 M.K., 14617 Alice, 14653 Graycie, 14654 Fuzzer, 14655 Fred Fred, 14689 Dixson, 14721 Virginia Woolf, 14722 Harper Lee, 14728 Sunkist 14760 Sassafras, 14761 Aimee, 14762 Dodge, 14769 Rio, 14784 Dolly, 14790 Miss Prissy, 14798 Snickers, 14799 Puddin', 14800 Possum, 14822 Amelia, 14848 Junior, 14851 Bandit, 14916 Stefanie, 14917 Damon, 14935 Klondike, 14937 Pepperoni, 14955 Callisto, 14971 Ruby Tuesday, 14978 Ruby, 14979 Langford, 14994 Jaye, 131113, Harry 131218. Laura 141004, Jesse Hubbard 141005, Lincoln Tyler 141007, Benny Sago (aka Waylon), 141008 Erica Kane, 141043 Champagne, 141055 Tamsin, 141064 Julie Barnes, 141065 Mandarin, 141080 Rob Roy, 141085 Ms. Beasley, 141093 Theo, 141094 Tucker, 141123 Schroeder, 141128 Blackwell, 141129 Booker, 141137 Kennedy, 141153 Spiro, 141159 Niles, 141162 Daphne, 141171 Mark, 141174 Mo, 141177 Converse, 141179 Fila, 141181 Vans, 141182 Keds, 141194 Babar, 141195 Bijou, 141196 Augustus, 141197 Justice, 141200 Chippy, 141204 Sugar, 141205 Catriona, 141206 Caro, 141207 Creston, 141208 Ashwin, 141209 Erika, 141210 Mara, 141211 Lindsey, 141212 Reece, 141219 Marlowe, 141220 Shelley, 141221 Radar, 141222 Austin, 141225 Goose, 141226 Sundown, 141227 Viper, 141232 Lotus, 141234 Katmandu, 141235 Makalu, 141237 Roddy, 141243 Nascar, 141245 Crash, 141263 Clemons, 141265 Peppermint Patty, 141266 Charlie Brown, 141269 Shorty, 141273 Zhu Zhu, 141278 Olivia, 141282 Juniper, 141283 Magnolia, 141284 Sugar Ray (aka Zion), 141289 Rum Tum Tigger, 141292 Jellylorum, 141294 Jenny Murray, 141295 Ian Murray, 141296 Jamie Fraser, 141297 Claire Fraser, 141299 Oscar, 141316 Sage, 141317 Skye, 141320 Robin, 141324 Norah, 141325 Lane, 141332 Nicole (was Rainbow), 141334 Coco Junior, 141343 Calypso, 141344 Wade, 141345 Julianna, 141348 Frankie, 141354 Margaret, 141356 Jordan, 141360 Blizzard, 141370 Ari,  141374 Archer, 141375 Drew, 141380 Moonbeam, 141383 HR Puffnstuff, 141384 Ludicrous Lion, 141385 William (was Wilhemina), 141392 Collier, 141394 Cade, 141423 Navi, 141424 Nahtiri, 141425 Tsutey, 141426 Eytukan, 141435 Tang, 141439 Darnay, 141441 Lucie, 141446 Frankie (was Greg), 141448 Nikko (Bobby), 141449 Gus (was Peter), 141452 Jude, 141453 Weston, 141460 Ivan, 141464 Candy Apple 141467, Caramel Apple, 141473 Belle, 141474 Bridget, 141487 Rhiannon, 141502 Blu 141511, Mist, 141520 Jim, 141522 Tin Tin, 141523 Zion, 141524 Buffalo Bill, 141545 Barbara Jean, 141546 Barrett, 141551 Binx, 141552 Grimmy, 141559 Sapporo, 141567 Bamboo, 141568 Ducky, 141577 Tyrion, 141587 Grady (was Brunson), 141589 Rawlings, 141592 Estle (was Conkle), 141598 Copper, 141653 Sherlock, 141670 Antonio, 141693 Danny, 141694 Sun Yoon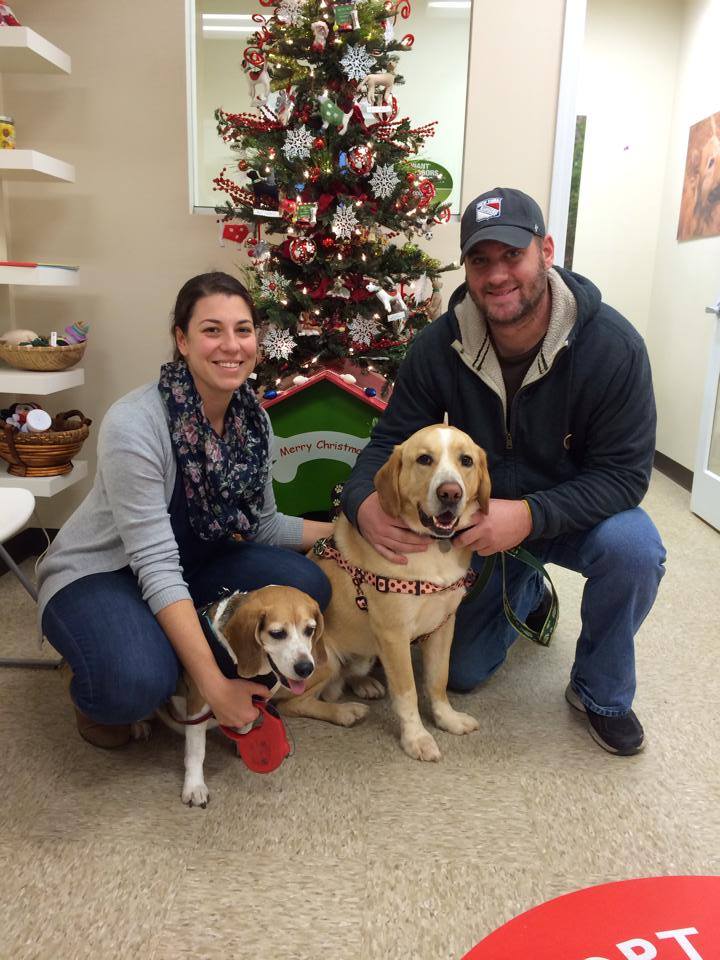 Dogs (77): Linus, Olivia, Finley, Rocky Ritz Carlton, Neo, Jameson, Lucky Lunn, Pebble, Lynard Skynard, Rod Stewart, Emilee, Dylan, Rolling Rock, Bohemia, Buddy Crocket,  Louie Provenza, Murphy, Starr Simpson, LeRoy Jethro Gibbs, Miss Annie, Damon Dart, Tucker, Lexus, Lily Legacy, Studebaker, Camry, Jake, Cora Crawley, Henry Lang, Isobel Crawley, Ivy Stuart, Lady Edith, Shaden, Little Randi, Remy, George Murray, Lord Merton, Patrick Gordon, Jasper, Marigold, Snickers, Bixbite, Cornelian, Jade, Marble, Tanzanite, Spot, Christmas, Apple Jacks, Morganite, Ruby, Segovia, Fruity Pebbles, Kashi, Captain Crunch, Bernard, Lucky Charms, Diamond, Toby Texas; Lollipop, Trix, Khloe, Kim, Zircon, Turquoise, Topaz, Tiger Eye, Osidian, Hematite, Black Pearl, Moonstone, Kunzite, Emerald, Aquamarine, Charlie Parks, Pee Wee
---