A Holiday Message From Our Founder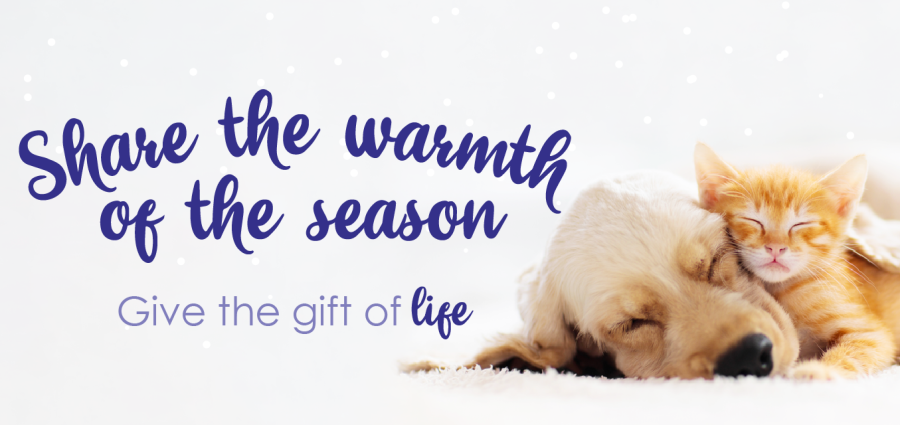 As I look back on 2020, it's so tempting to focus on how COVID-19 impacted all of us. While schools shut down and businesses were vulnerable, one thing remained constant—our shared commitment for helping homeless animals in need. Throughout these months, I've found it helpful to focus on what we do have and the deep passion that bonds our Furkids community.
Thanks to our dedicated employees and volunteers, we kept our shelters open during the pandemic while many other rescue organizations shut down. Desperate animals needed us more than ever as cruelty and abandonment cases increased. On the flip side, 2020 saw record-breaking numbers of foster caregivers and pet adoptions as people opened their homes and hearts to animals in need.
Although our traditional fundraising events were turned upside down in 2020, you still helped Furkids win the Give Atlanta competition. Adding to the mix of good news, Furkids made national headlines with famed YouTube star Mr. Beast and his pet adoption challenge video filmed at our shelters.
Our thrift stores bring in crucial revenue, providing funds to pay for food, medical care and supplies. In July, we opened a new store in Johns Creek and already are scouting for a fifth location. Please help us save lives by donating gently used items! We also extended our retail footprint by opening our first-ever pop-up pet boutique in the Collection at Forsyth. Come shop our stores to save lives! 100% of proceeds benefit Furkids.
Furthermore, I am so grateful to have settled into our forever home in 2020, a beautiful, serene space with woods and waters that sets the stage for our lifesaving work, lowers our expenses, and provides a peaceful haven during what turned out to be a difficult year.
What's ahead for 2021?
Homeless animals don't have a calendar. They just keep pouring into kill shelters, or arriving here abandoned, sick, or tortured and needing rescue. With your end-of-year donation, they will not have to suffer and die. Please give an animal a chance!

You may make your gift online or mail your gift to:
Furkids
5235 Union Hill Rd.
Cumming, GA 30040
For those of us who love animals, we are grateful for the light they bring into our lives this year and always. This is what I hope you carry forth this season.
With love and gratitude,

Samantha Shelton
Chief Executive Officer & Founder