Volunteer Spotlight: Annelie

We couldn't take care of the thousands of cats and dogs each year without our compassionate and dedicated volunteers who are always willing to support Furkids lifesaving mission.
This month we want to give a shoutout to Annelie, one of our awesome volunteers here at Furkids.
---
Why did you choose Furkids to volunteer/foster?
Back in May 2016, I was introduced to Furkids through a volunteer who was socializing the Furkids cats at Petsmart Midtown. She was raving about her volunteer experience at Furkids and encouraged me to apply to volunteer, and I did. I was assigned to Petsmart Buckhead.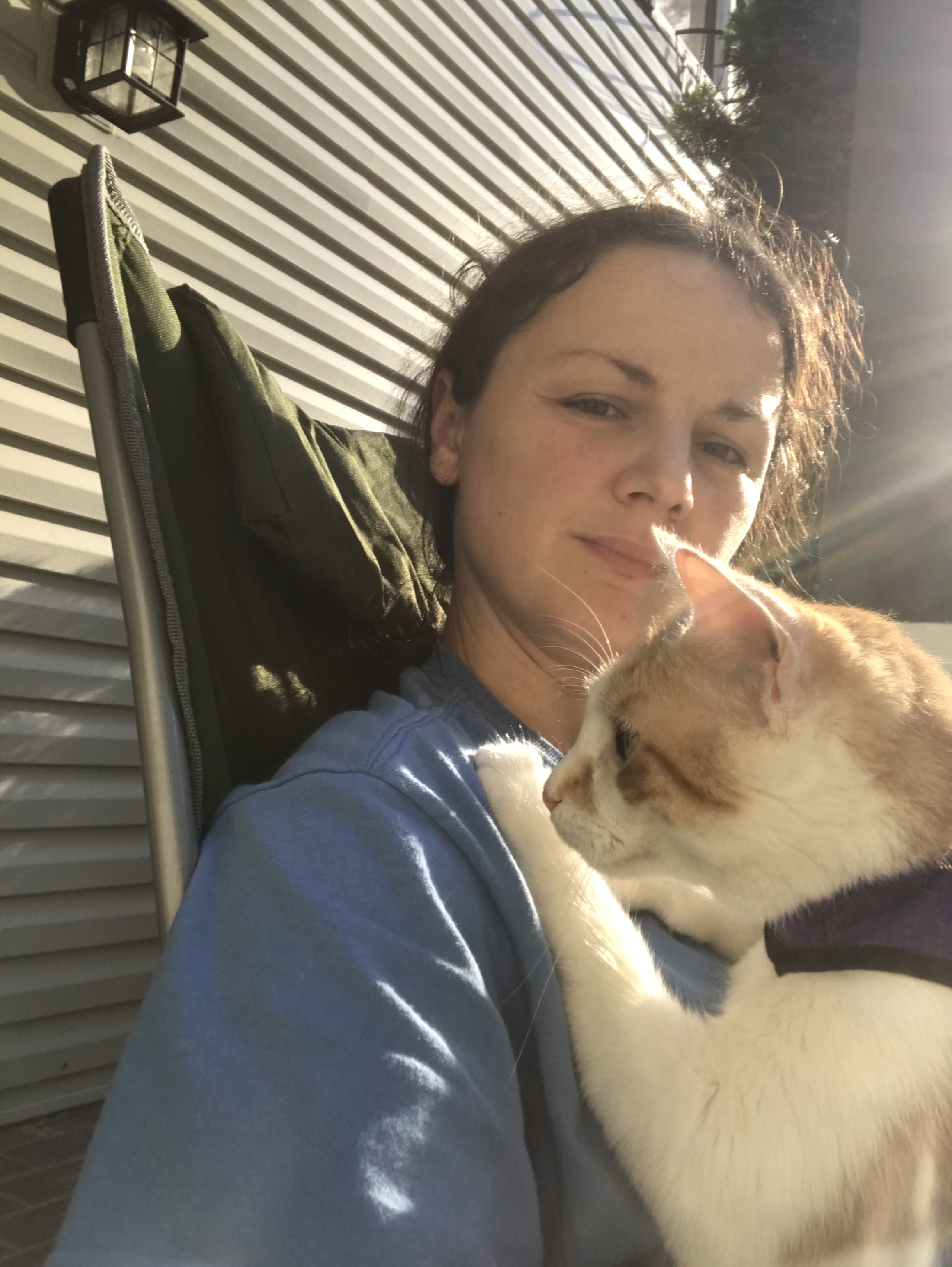 How long have you been a volunteer/foster at Furkids?
I began volunteering five years ago.
How many hours per week do you volunteer?
That's a hard one....on average I would say 18 hours a week.
Where and how do you primarily volunteer?
I manage the Petco and Petsmart Buckhead stores, transport cats to and from stores, clean the cages when needed, stock up supplies, and coordinate/train other volunteers. I help with adoptions by answering emails and calling applicants to match them with potential cats, and I also do follow up care/ check-ins after the adoption is complete.
I also help out with adoptions and closings at the Cumming headquarters about 3-4 times a month. And, I foster too! I usually have 2-5 fosters at any given time!
What do you like most about volunteering? Fostering?
Finding the perfect home for a cat with a narrow pathway to adoption gives me the greatest joy!
Which cat or dog is your favorite and why?
Hands Down: Queen Sheba, she was my hardest foster to give up and I miss her dearly, but I know she is in a fantastic home!
What would you like people to know most about Furkids?
Furkids is a very loving and caring place. We love our pets! I only volunteer with the cats, and the cats are always well taken care of because they are in the hands of a dedicated and devoted team consisting of both employees and volunteers.
What do you do when you are not volunteering with Furkids?
I am the full time manager of a business valuation company. In my free-time, I am a recycling advocate and help out at CHARM and other recycling events. I also cat/dog sit and love to help friends and now clients get organized! I hate messes!!
Do you have pets? If so could you briefly describe them to us?
Yes, I have eight cats and a 15 year old Dachshund who sleeps 22 hours a day and has canine dementia.