Top 10 Moments of 2018
It's been another fabulous year here at Furkids! As we reflect on 2018, we'd like to share some of our favorite moments from the past year. None of this could have happened without help from our supporters like you. Check out our Top 10 List for 2018: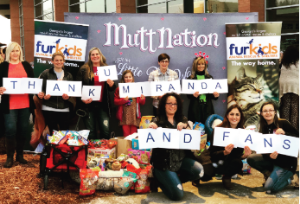 Miranda Lambert chose us as the beneficiary of the Atlanta stop for her "Fill the Little Red Wagon" initiative. Concert attendees were so generous, filling up an entire moving van of donations of food and beds and toys to make our shelter pets comfortable while they wait for their forever homes!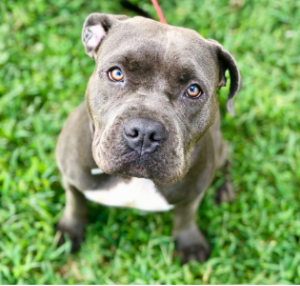 Furkids stepped up to save the lives of dozens of cats and dogs stuck in animal control shelters in the Carolinas that were forced to evacuate ahead of Hurricane Florence.
#8 Maddie's Fund Gets 'em Home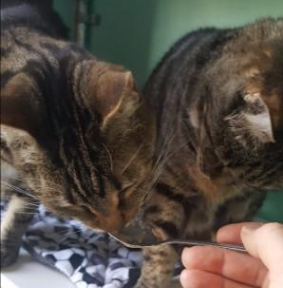 Through a partnership with Maddie's Fund and their Get 'Em Home challenge, we found homes for more than 600 cats and dogs, including some of our longest waiting animals. Our favorite shelter duo found their home - Thea Mom and daughter Selena who had been waiting several years at Furkids!
#7 Thousands of New Friends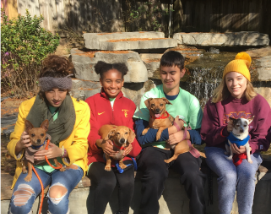 We hosted thousands of friends from our community as volunteers at our cat shelter, dog shelter, thrift stores and new property this year. From school groups to corporate volunteers, we are honored to have the help of over 400 individual groups in 2018 to care for our animals!
#6 Petco Food Pantry Partner
As a new Petco distribution partner, each month we pick up nearly 40 pallets of donated food and pet products and we provide the donations to more than 35 animal rescues and shelters (and counting) throughout our state! These important donations are helping groups of all sizes provide for their shelter pets and Furkids is so proud to facilitate this important collaboration.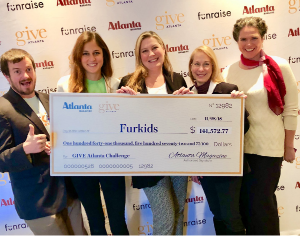 For the second year in a row, Furkids won Atlanta Magazine's Give Atlanta Challenge fundraising competition. How grateful we are for all the support you gave us during this annual campaign and for the lives have been able to transform because of it!
#4 Welcome Dr. Elmore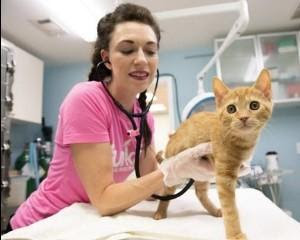 This year, we welcomed our first, full-time shelter vet to the Furkids team, Dr. Erika Elmore. Doctor Elmore is a terrific vet and a valuable team member whose services will help maximize our resources and provide timely vet care for the furkids in our shelters.
#3 Home Sweet Home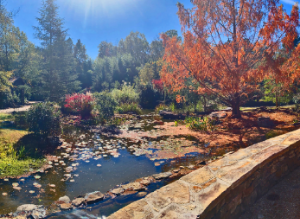 We realized our biggest dream yet this year with the purchase of property that will one day be our future forever home! We now have 9.11 acres that in the near future will consolidate our operations, allow us to save more lives and provide more programs to our community.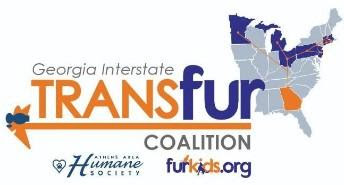 In March, Furkids launched our innovative TransFUR Coalition. Through our new lifesaving program, we have been able to rescue more animals from crowded local shelters, provide them much needed medical care, and drive them to our no-kill rescue partners up north, where there are fewer homeless cats and dogs and plenty of loving homes. We will transport our 1,000th animal this week!
#1 Over 30,000 Lives Saved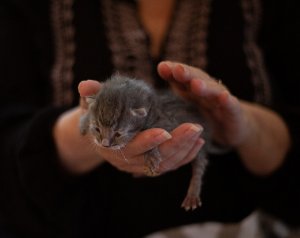 In 2018, we saved our 30,000 life! That's 30,000 cats, puppies, dogs and kittens that we have brought into our shelters, spayed or neutered, treated for disease, vaccinated and cared for until they found their forever home. It takes a lot of love and care to make this work possible and we cannot thank you enough for all you do for Furkids!
We can't wait to see the lives we change in 2019, and we hope you'll continue to be by our side!
If you haven't made your year-end gift yet, there's still time. Click the button below to make a donation and help us be ready to save even more lives next year.
Thank you from all of us at Furkids and Happy New Year!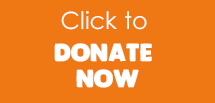 ---