THE DOG THAT STOPPED TRAFFIC!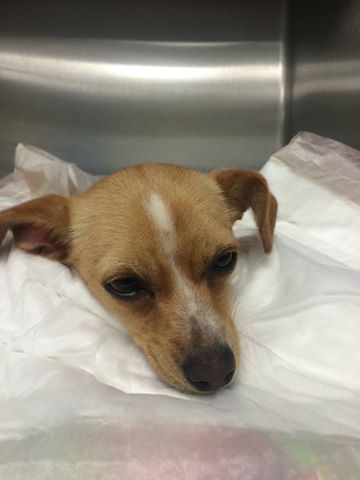 Furkids staff member, Carol, was on her way to Costco when she saw policemen gathered around a small bundle on the ground. As Carol approached the group, she saw a small dog, obviously in pain, a victim of a hit and run. The police were waiting for animal control to arrive, where the dog's fate would not be a good one. Carol jumped in, grabbed her ever-present top-load carrier, and asked if she could take the pup to one of our partner vets, Russell Ridge Animal Hospital.
The officers agreed and the little dog, now named Cupid, was on her way to get lifesaving treatment. No time to think about costs and all of that…we had a life to save! We know you all would expect no less from Furkids!
Little Cupid's back legs were broken, but she has a great prognosis, thanks to quick action by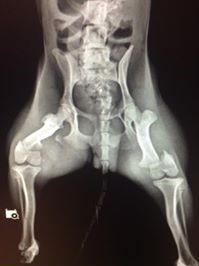 Carol and Furkids. She has had pins added to help her legs heal, and, with careful recovery, will live a long healthy life. She is a young pup and worth the $1,500 we paid for her care.
Will you donate even a small amount to help us cover the costs, so Cupid and others get the help needed? We are hoping many of you will chip in and give something little so we can keep up rescuing these cases that cross our paths from time to time.
Please give what you can here: www.furkids.org/donation, and mention that your gift is for Cupid.
If this sweet girl had been taken to animal control would not have been so lucky to survive. Her rescuer, Carol, our dear friend of 10 years, was in the right place at the right time; and saved her life.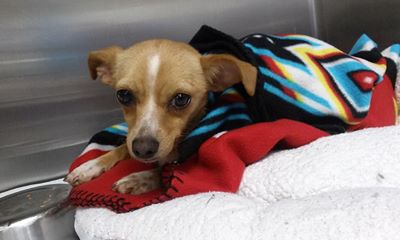 ---