Record Breaking Open House Weekend – 42 Cats Adopted!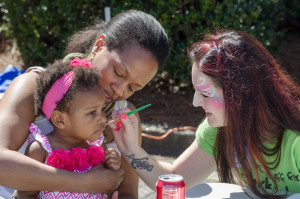 RECORDS ARE MADE TO BE BROKEN, AND WE SHATTERED OURS, AT THE CAT SHELTER OPEN HOUSE! We also had One Heck of a GOOD TIME!What a GREAT weekend for the Furkids Cat Shelter! Our Annual Open House, March 21st and 22nd, was a joyous occasion; as we showed off our new, expanded space to throngs of Furkids supporters! Saturday was a beautiful day, and families took advantage of the gorgeous weather to take a tour, bop to some retro tunes, jump in a bouncy house, eat fantastic BBQ, browse our beautiful new gift shop, and buy baked goods (both home-made and from the coolest bakeries in town) at our famous Bark & Bite Bake Sale. The highlight, of course, was visiting with the cutest cats in town!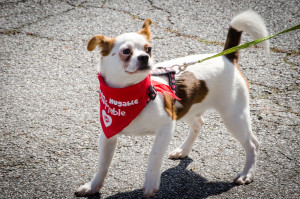 Thanks to our amazing new space, we now have our FIV+ cats on-site and easily accessible to potential adopters. Our special-needs Purrkids, cats who need to polish up their "social skills", have their own area; so specially-trained volunteers can work with them more easily. We finally have the room we need for more cats, offices, meetings, conferences and classes; and a quadrupled, state-of-the-art surgical suite.
Exciting times!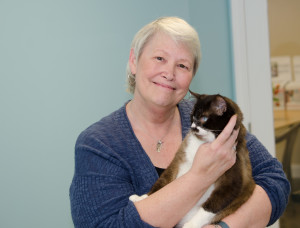 But the BIG NEWS is this: FORTY-TWO ADOPTIONSat the shelter during the open house! Our record from last year was 32…nearly a 33% increase! Our ZERO ADOPTION FEE Promotion was so popular, in fact, that we are continuing it until March 29th. Everyone is invited to come on out again this Saturday, March 28th to our CATURDAY event, noon to 5 PM. Adoption counselors will be available, and SHELTER DWELLERS of every age, color, size, and temperament will be up for adoption with absolutely no fees! (Our shelter address is 2650 Plesantdale Rd. Suite 8 Atlanta, GA 30340)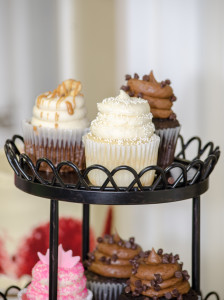 Thanks to so many folks for making our Open House a smashing success – our bakeries: Gigi's Cupcakes, Corner Bakery of Norcross, Highland Bakery, Loving Hut, Flour Girlz, Publix of Norcross, Taj Mahound and our 30 volunteer bakers. And thanks to these wonderful groups for helping with the on-site prep and activities: St. Mark United Methodist Church, Honda Finance, Montclair Elementary, Roswell High School, and GA Tech! And lastly, kudos to all our wonderful Furkids volunteers (nearly 200 of them helped during the weekend!); and our dedicated staff, who successfully kept the wheels on the tracks and the balls in the air!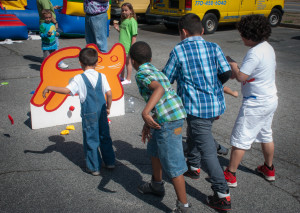 We can't WAIT for our next Open House…YOU can be a part of the fun…
email : volunteer@furkids.org!
Written by: Nancy Pihera
---