Purrkids: Changing Lives in Profound Ways
Ever heard of Purrkids? It's a wonderful program that Furkids created to help certain kitties cope with the difficult, and sometimes even life-threatening challenges they've faced. While the cats we rescue can't always tell us about what they've been through - what they've seen and the pain they may have experienced - we can tell when a kitty who needs help arrives and we have a wonderful way to help them cope and find their furever home.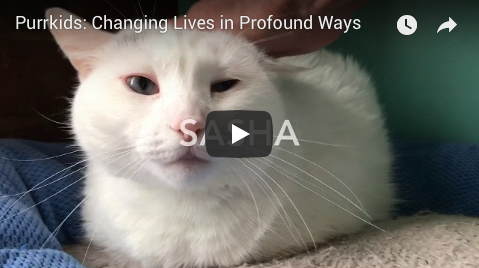 Part of Furkids' mission is to "...heal the whole animal, physically and emotionally, restoring its health and its spirit", and the Purrkids program is one of the many ways we fulfill this mission every single day.
In the Purrkids program, Furkids volunteers work one-on-one with shy, fearful, traumatized and under-socialized cats to help them become more adoptable. Purrkids volunteers change these kitties' lives in profound and lasting ways. The work can be difficult and frustrating, and results can be agonizingly slow, but it's rewarding to watch a frightened cat learn to trust humans and enjoy interaction.
Here are just a few Purrkids currently looking for their Purrever home. They are loving and certainly apprectiate the love you can give them more than you can possibly imagine!
Please consider a donation to support our Purrkids program today.

---