Paws for Cocktails is Two Weeks Away!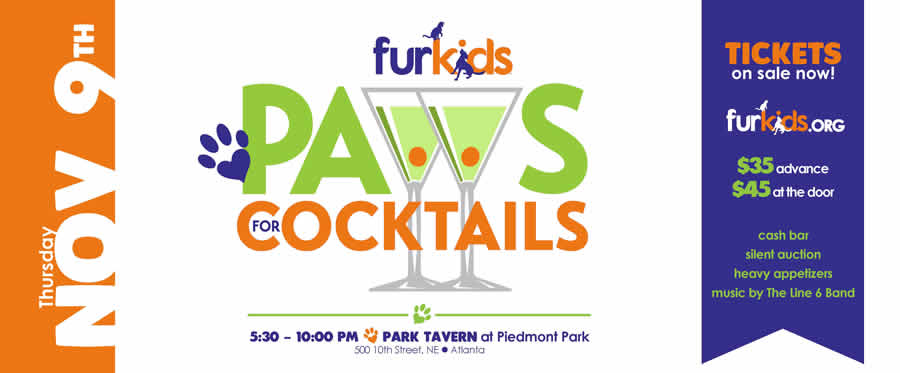 OUR PAW-TY IS TWO WEEKS AWAY!
Start planning your bidding strategy for our silent auction now.
Our current line up on our Facebook page, sneak a peek by clicking here -- and be sure to like us there too!
Tickets to PAWS for COCKTAILS are available on our website for $35.
Group tickets are available at $25 per person for groups of 10 or more. Click here to purchase!
CAN'T PAW-TY WITH US THIS YEAR?
Show you support by clicking here to donate $35 to our Give Atlanta Challenge team instead! You could help Furkids win a $17,000 grand prize to jump start our out-of-state transportation program.
---