Kroger Plus Card = Money for Furkids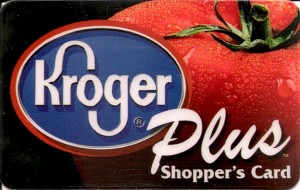 Furkids is excited to become a member of the Kroger Community Rewards Program. Did you know you can support Furkids just by shopping at Kroger with your Kroger Plus Card? It's easy when you enroll in Kroger Community Rewards!
Furkids can earn up to $8,000 a quarter through this program! Getting started is simple and we can show you how! (This will not effect your Kroger Rewards Points)
TO USE THE KROGER COMMUNITY REWARDS PROGRAM:
Register online at krogercommunityrewards.com
Be sure to have your Kroger Plus card handy and register your card with your organization after you sign up. (If you do not have a Kroger Plus card you can get one at any customer service desk.)
Click Sign In/Register
If you are a new online customer, click on SIGN UP TODAY in the 'New Customer?' box.
You will then get a message for an activation e-mail
Once logged in, click on Edit Kroger Community Rewards information and input your Kroger Plus card number
Update or confirm your information.
Enter our NPO number (46084) or Furkids into the search box
To verify you are enrolled correctly, you will see Furkids' name on the right side of your information page
ALL DONE! You will now be earning money for Furkids every time you shop at Kroger!
Do you use your phone number at the register?  Call 800-576-4377, select option 4 to get your Kroger Plus card number.
Members must swipe their registered Kroger Plus card or use the phone number that is related to their registered Kroger Plus card when shopping for each purchase to count.
Our animals thank you for your support!  
---