KLAR, THE POSSUM PUPPY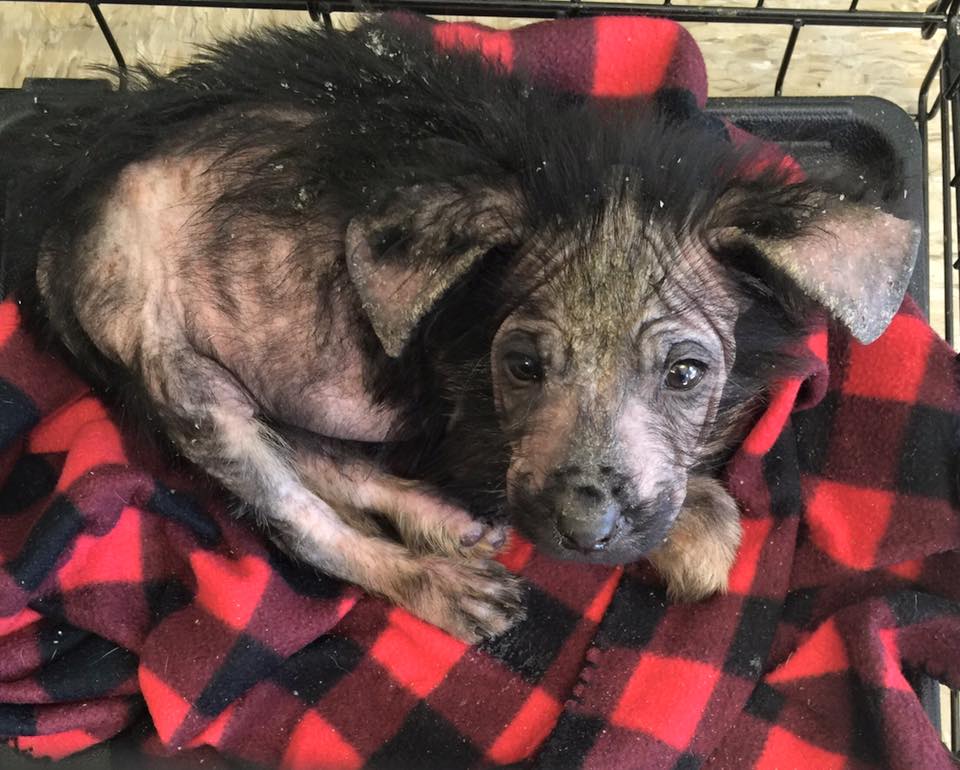 What happens to a poor puppy with no food, medicine, health care or love?

It's not unusual to find a possum going through the trash to scavenge food. But when the possum turns out to be a small puppy, it is heart-breaking. Klar is eight weeks old, and has known pain his entire, short life – the pain of abuse, hunger, and sarcoptic mange, which is caused by small mites that cause unbearable itching and hair loss.
The wonderful person who took a closer look is a hero to Klar. As he approached the foraging 'possum,' the puppy ran toward him joyfully. Klar was taken to the local animal control, and Furkids stepped in to rescue this poor boy.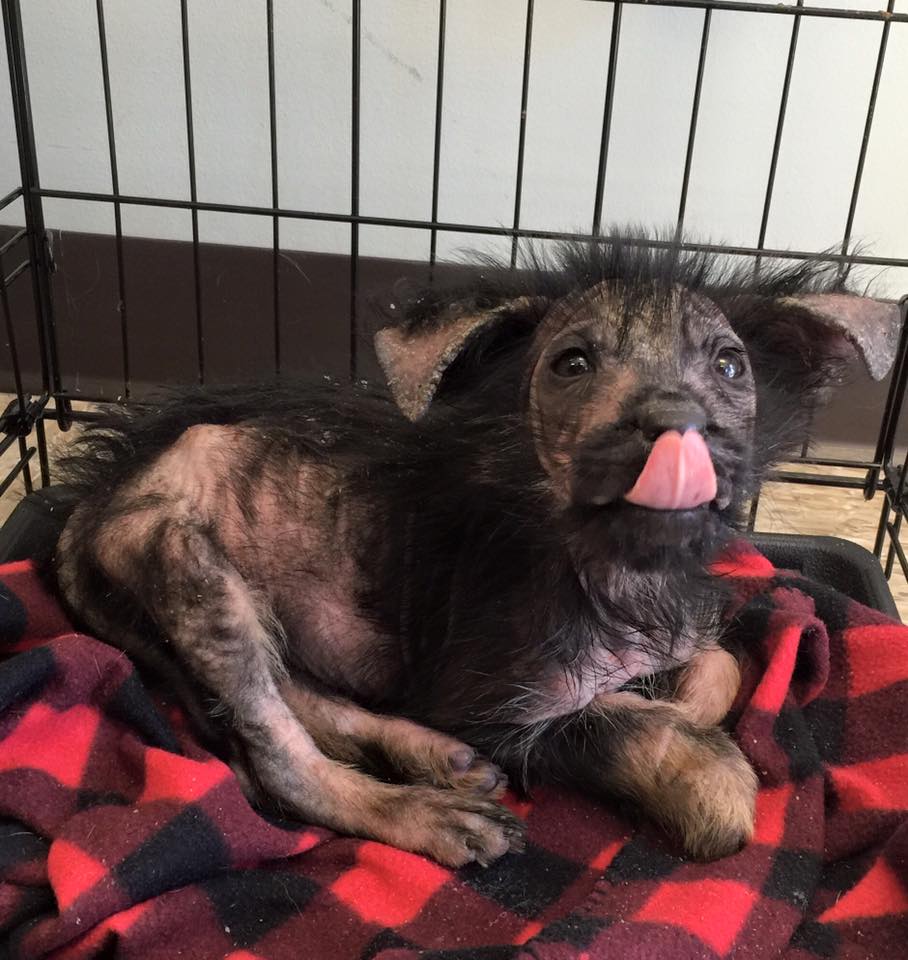 Klar is being treated for his skin condition, and is on special food to help him grow. Help Klar feel like the puppy he is by donating in rememberance of a special pet in your life at https://furkids.org/donation/memorial-donation
---