Furkids Awarded Coveted FOUR STAR Rating with Charity Navigator!
You already know that when you donate to Furkids, you're supporting a great cause. But now, it's official! On May 1, Furkids was awarded a coveted FOUR STAR rating with Charity Navigator for sound fiscal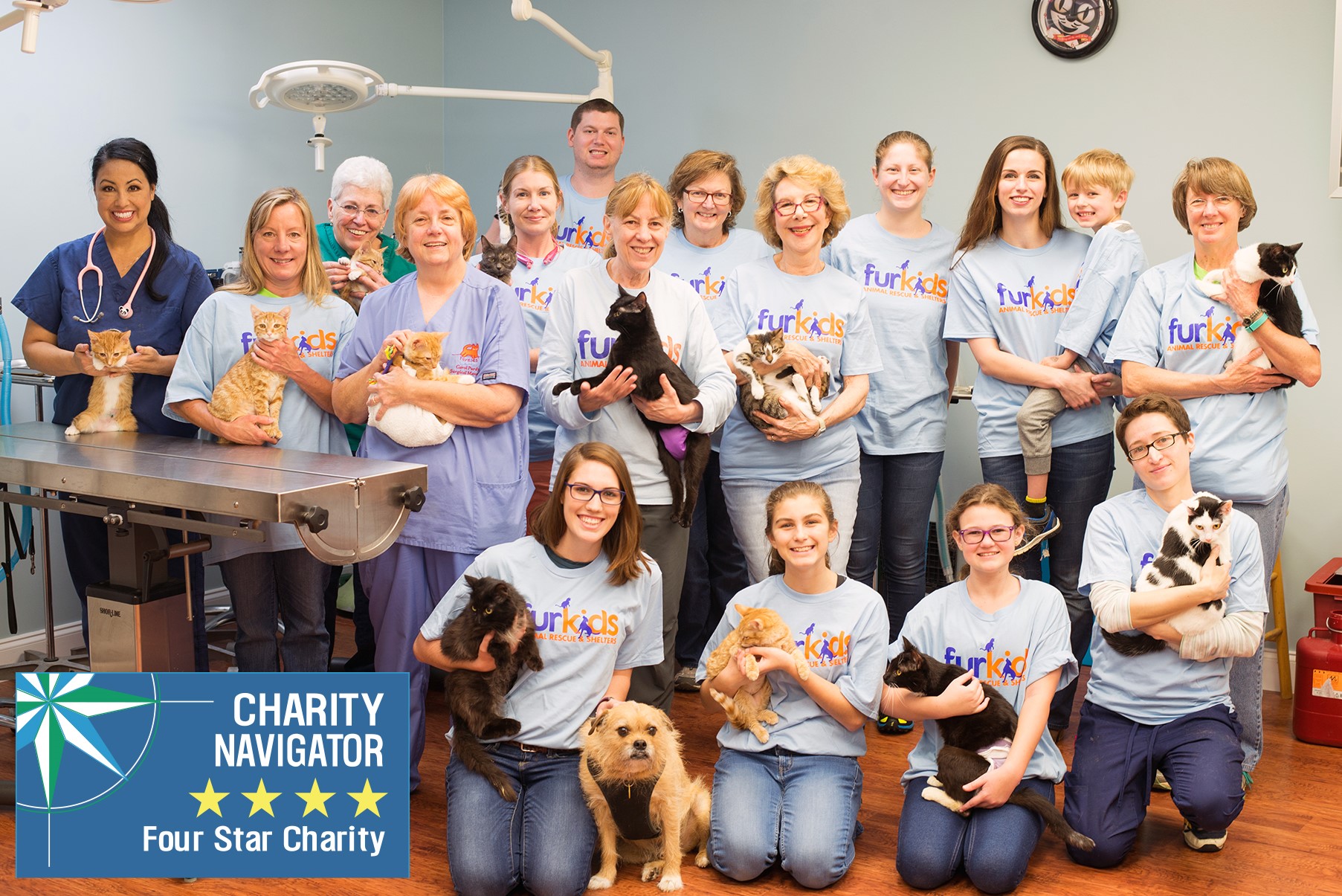 management and a proven commitment to accountability and transparency.
Four Stars are only awarded to organizations recognized as "Exceptional". This designation indicates that Furkids "Exceeds industry standards and outperforms most charities in its Cause." Samantha Shelton, President & CEO of Furkids stated, "We are honored to be given this important distinction. This is a recognition of our hard work in the pursuit to make our organization both efficient and transparent as donors become increasingly concerned with how well their dollars are allocated."

The highest possible rating by Charity Navigator illustrates our commitment to good governance and highlights how we pursue our mission in a fiscally responsible way. Only one-quarter of evaluated charities receive this distinction, indicating that we outperform many other charities in America. Shelton continued, "We hope that our practices will draw attention to the incredible work we do at Furkids on behalf of the homeless animals in Georgia, who rely on us to save their lives."
So, click this "Donate" button with confidence. Each and every gift we receive directly benefits our animals and is used to its highest purpose. That has always been our promise, always been our goal, and will always be the way we operate.
Thank you for your unwavering support, and thanks, Charity Navigator, for recognizing Furkids as the pick of the litter! We're as proud as the proverbial peacock!
---