Donate Wise Now - A Simple Way to Support our Mission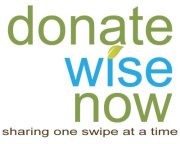 If you are a business owner, or decision maker in a business that uses credit card processing, we are excited to tell you about an extraordinary opportunity to experience unbeatable processing fee, new equipment, and help Furkids...all at the same time. 
"Donate Wise Now", developed by Cynergy Data, enables merchants to add a fundraising component to the point-of-sale, Why not give your customers the option to contribute $1, $3, or $5 to supports Furkids?
 Done Wise Now is simple, easy and is a proven fundraising channel that works. In just three weeks, nearly $900 was raised at one merchant location, Park Pet Supply in East Atlanta! 
Victoria Park, owner of Park Pet Supply says customer acceptance of this initiative has been very positive with many customers thanking her for providing the opportunity to help Furkids. "The icing on top of the cake is that at the same time we were able to employ this tool to help nonprofit causes that we believe in, we were able to lower our cost for merchant processing at the same time. Cynergy Data and their representative Dane Nesbit were able to provide the necessary equipment at no cost and are always available if I need assistance. We are glad to lend our support and during the last three weeks, have raised $861.00 in donations from customers wanting to help the Furkids mission!"
What a great way to help your business and Furkids at the same time! Please contact Samantha at sam@furkids.org if you would like more information on how to participate in this win-win opportunity!
The merchants below have collected money for Furkids through the Donate Wise Now program. We hope to see your business here soon! 
 Meineke Car Care Center of Sandy Springs
---