CLEAR YOUR MIND AND YOUR CLUTTER FOR SPRING!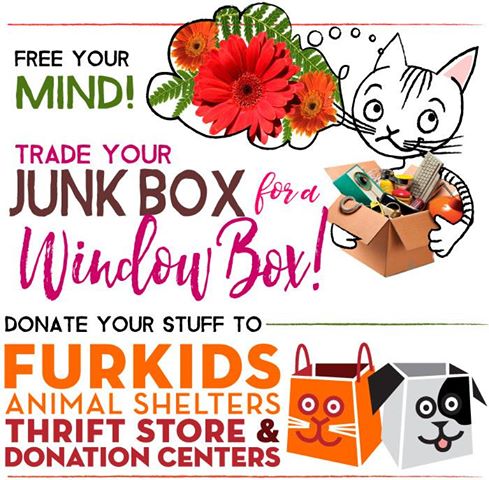 Get rid of that clutter that's dragging you down, and give homeless pets a fresh start!
At Furkids Thrift Stores, your donations of furniture, appliances, clothing, music, sports gear, housewares & collectibles turn directly into rescues and life-saving treatments for thousands of cats & dogs right in your area.
We're Celebrating 1 Year in Marietta!
A clean house frees you to enjoy some actual LIVING for a change! Join us to celebrate the first anniversary of our Marietta location by visiting any of our three locations: https://furkids.org/thrift-store
NORCROSS 4015 Holcomb Bridge Rd
MARIETTA 1487 Roswell Rd
LAWRENCEVILLE 255 Scenic Hwy

For questions or large pickups, please contact sale@furkids.org, or call 770-817-1405.
---